Jan 3, 2017; Lawrence, KS, USA; Kansas Jayhawks head coach Bill Self reacts to play during a basketball game against the Kansas State Wildcats at Allen Fieldhouse. Kansas won 90 to 88. Mandatory Credit: Denny Medley-USA TODAY Sports
Forget about this pesky ice storm and Iowa State's weekend loss to TCU for a moment.
Guys, it's Big Monday.
The following statement really sucks for football, but September and October around these parts have been nothing but a nice distraction until hoops season for a while now.
For an Iowa State basketball fan, nights like these featuring a primetime ESPN audience and a date with the No. 1 team in America are what we live for.
The noise. The friendly faces that turn angry at the blow of a whistle. The Clone Cones. The student campers. The Jock Jams (meh). The freaking Clone Cones!
Hilton Coliseum is our cathedral.
Nights like these, where the atmosphere will inevitably be indescribable, are why.
Have fun, Fanatics. It's about to get nuts. I'll see you all this evening at church.
Three thoughts on the game itself
1 – Kansas opened as a 3-point favorite.
This is exactly what Brent Blum and I predicted on Saturday night in our instant reaction podcast following the TCU game. For what it's worth, KenPom.com has Kansas winning by a point (77-76) with a 54 percent chance at victory.
As good as the Jayhawks are, this actually isn't a terrible matchup for the guard-oriented Cyclones. In fact, KenPom likes Iowa State's chances at home vs. Kansas a lot more than it does vs. West Virginia (where the site only gives Iowa State a 37 percent chance at home victory at this point in time).
Kansas has been in a lot of close games as of late so I feel like Iowa State has a pretty decent chance to pull of this "upset." Having said that, I'm not sure how much I trust the Cyclones vs. an elite team either.
Should be a good one either way.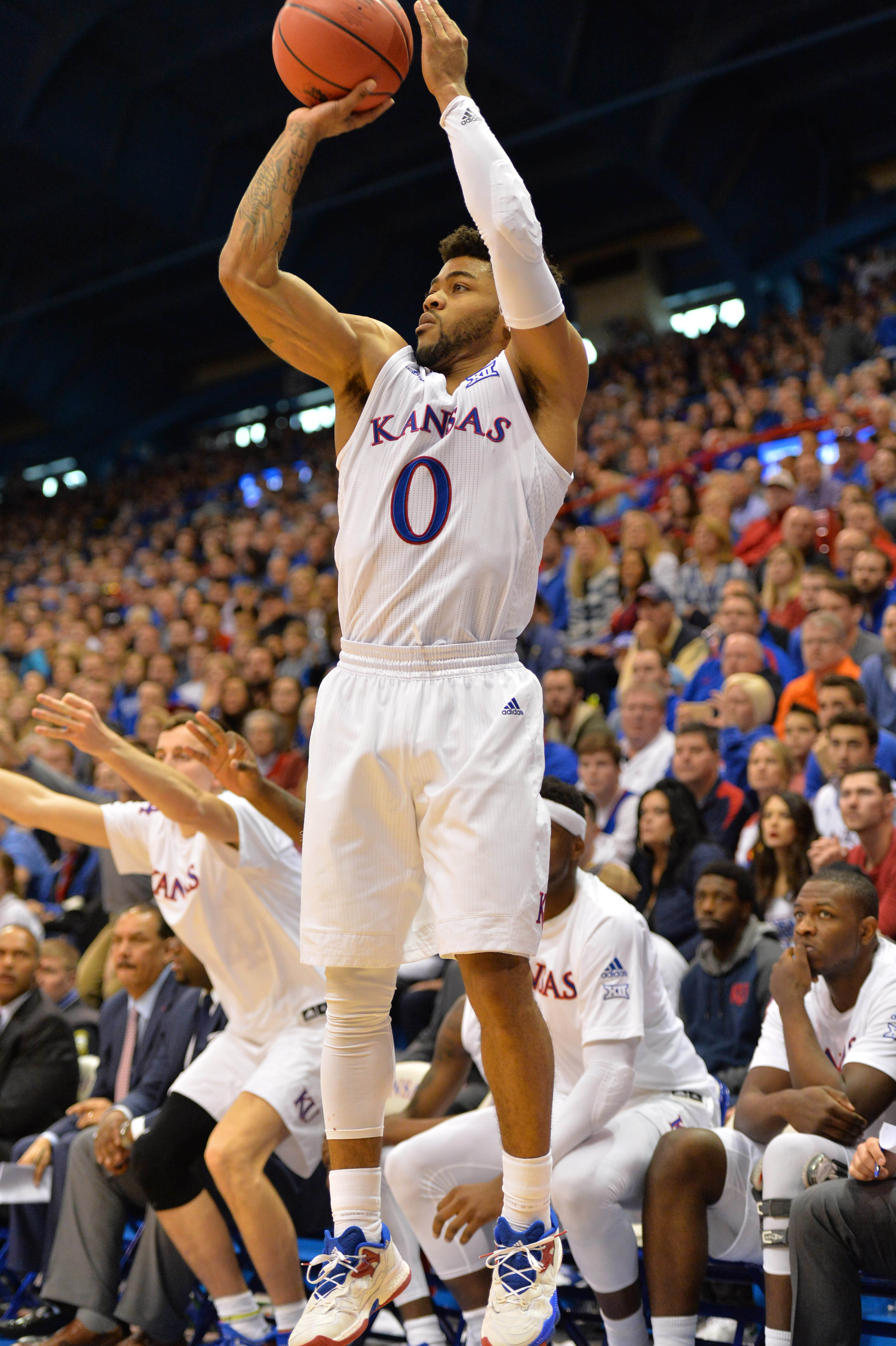 2 – Morris vs. Mason 
Frank Mason III enters tonight as the Big 12's leading scorer at 20.5 percent. This will be an obvious fantasy matchup vs. another Wooden Award top 25 guy in Iowa State's Monte Morris.
These two know each other well, with Morris and the Cyclones getting the best of KU in four of the last six matchups.
Despite what those two do though, Iowa State cannot win tonight if "bad" Deonte Burton shows up.
3 – Key to victory
Last Monday, the Musings column was dedicated to the awesome defense that Iowa State had been playing.
Since then, Iowa State's two opponents have combined to shoot 55 percent against the Cyclones. Unless you are elite offensively (and this Iowa State team is not), that won't get it done very often in the Big 12, especially on the road.
Regardless of any individual efforts, Iowa State as a team will have to rededicate itself to defense, toughness and playing with an overall edge to win this basketball game.
Football stuff 
SUNDAY RECRUITING RECAP: When it comes to recruiting,  my go-to take is as repetitive as a broken record by now, but all I really care about (usually) is who else wanted the guy?
— Commitment No. 1 yesterday was a fifth-year offensive lineman who will transfer to Iowa State from Michigan and was also a former top-100 prospect in the country. I don't even need to know his name. I'll take him.
For the record, he does have a name and it is David Dawson. I wrote about realistic expectations for him in Ames next year HERE.
— Commitment No. 2 was a 6-foot-1, 190-pound cornerback O.J. Tucker. He reportedly chose Iowa State over the likes of Nebraska, North Carolina, Maryland and others. I love that size for a cornerback and I love the offer list. Sign me up.
— Keep checking out Cyclone Fanatic throughout the day for more recruiting updates from our Jared Stansbury.
ABSOLUTELY NO WAY: After last week's national championship game, ESPN's Big 12 blog released its early (and somewhat bold) predictions for next year. Yes, Iowa State was mentioned (stay tuned) but that wasn't the most eyebrow raising prediction.

I appreciate bold takes, Mitch Sherman, but there is no chance that this happens. Briles will get another head coaching job soon, but are we really supposed to buy that it will be at a Big 12 school?
No chance. Not after all of those Baylor scandal dominated board meetings that athletics director and College Football Playoff Committee President Kirby Hocutt had to sit through. He cannot make that hire. He will not make that hire.
LET'S GO BOWLING: I do happily agree with this bold prediction though.