Matt Campbell loves this time of year.
It's when Iowa State's second-year head coach gets to play the role as a general manager trying to assemble the most talent possible on his 105-man roster.
The kicking situation and struggle to replace Iowa State's all-time scoring leader, Cole Netten, just got more interesting for Campbell's second spring in Ames.
On Christmas Day, Garrett Owens, a graduate transfer out of Oregon State, announced that he was going to play for the Cyclones next season.
Excited for this next journey in my life!! #IowaState 📢🚨🌪 https://t.co/YPCBa3mbAp

— Garrett Owens (@GarrettOwens16) December 26, 2016
Multiple sources have confirmed to Cyclone Fanatic that Owens will be at Iowa State for spring ball starting as a walk-on (although it is important to note that scholarships can always be earned prior to the 2017 season).
Owens was really good at Oregon State during his freshman and sophomore seasons but struggled as a junior, where he lost his job about halfway through it finishing 10-for-17 on field goals. Owens went a combined 22-for-28 on field goals during his first two years with the Beavers. He is a combined 77-for-78 on extra points in his career.
There's a connection here as Owens, a California native, was previously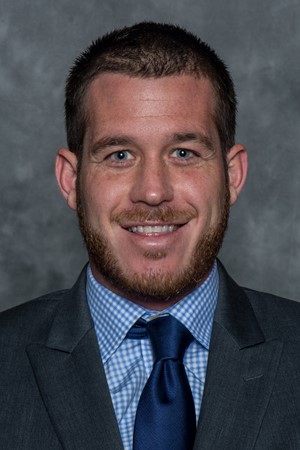 coached by Iowa State quality control coach and former USC kicker Joe Houston (right).
Iowa State's kicking situation next year is very interesting because as of now, there won't be a scholarship kicker on the roster.
The competition
Expect Owens to compete with at least three other Cyclones for the kicking job in 2017.
The coaches are high on Eric Silvester, a redshirt freshman out of New York.
Monticello, Iowa native Peyton Paddock, who will be a redshirt sophomore, will get a serious look I'm told.
Of course there's also soon-to-be junior Chris Francis, who handled kickoffs last year, will be a contender to handle field goals as well.
Add it all up and without seeing any offseason attrition or anymore additions, Iowa State is expected to have six walk-on kickers on the roster next season.