Dec 1, 2016; Ames, IA, USA; Iowa State Cyclones guard Nazareth Mitrou-Long (15) and guard Monte Morris (11) talk during the second half against the Cincinnati Bearcats at James H. Hilton Coliseum. Cincinnati won 55-54. Mandatory Credit: Jeffrey Becker-USA TODAY Sports
Christmas was my favorite day as a kid. I'm not alone in this and I'm sure many of you have fond memories of waking your parents up at the crack of dawn to see what Santa placed under the tree.
Some of my favorite Iowa State themed gifts growing up were a Victor Alexander, Golden State Warrors rookie card when I was seven, a Troy Davis jersey at age 11, and I still have my Insight.com sweatshirt that I wore for a solid week at age 16 because Iowa State having its own bowl swag was the most surreal thing.
As the years pass on and all of us mature, the giving part of the Christmas season supersedes the receiving. I don't have kids of my own, but get to experience the season through nieces, nephews and my friend's kids. Nothing beats seeing a youngster's eyes light up when opening a gift.
But one area of life that I am an unapologetically for getting more of is good things for Iowa State athletics. Positive Cyclone news is almost as rewarding as an adult as unpacking the Super Nintendo for the first time was as a child. With Christmas rolling around this weekend, there are a few things to truly get excited about under the Cyclone Christmas tree. Interestingly enough, they seem to come in threes.
Three more months of Monte Morris, Naz Mitrou-Long and Matt Thomas.
Basketball players in Ames become somewhat of a relative in many ways. Think of all of the hours spent watching Monte, Naz and Matt over the past four (or six in Naz' case) years. The non-conference portion of the season has been rockier than most expected and these three probably haven't had a game that they have all played well at the same time. I'm confident that day is coming and that this senior back-court will be ready to attack the Big 12 season.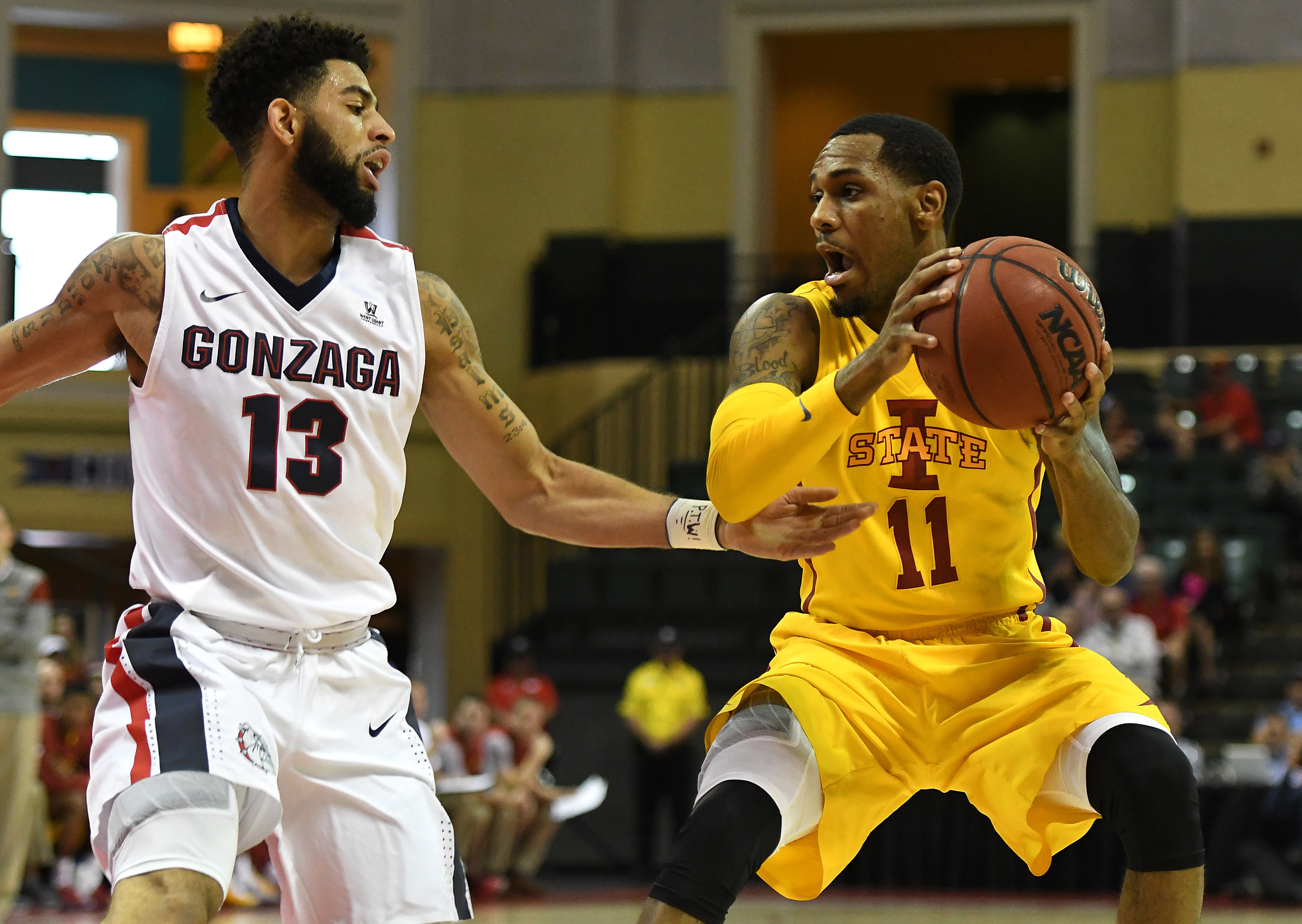 These three will join Georges Niang as having the most successful careers win wise in Cyclone history. We as Cyclones have been spoiled by such an unprecedented and unbelievably good run in basketball over the last half decade that it is easy to not fully appreciate what these fellas have accomplished on and off the floor. The Big 12 will be a beast again this season, but I'm going to enjoy watching these great Cyclones compete to get to another NCAA tournament.
Three JUCO Defensive Lineman
Getting pumped for JUCOs is like the time you got a remote-controlled racecar or helicopter. Those things can either be fantastic or crash into a thousand pieces on first use. I'm extremely optimistic the three Cyclones that have signed to play on the defensive line are the former. Matt Leo, Ray Lima and Kamilo Tongamoa can make an immediate and significant impact on Iowa State's defense.
For as long as I can remember, defensive lineman have been the biggest obstacle to Iowa State's success. When Iowa State has had great seasons over the past 25 years, they have had outstanding D-Lines. In my cognitive lifetime, the 2000 and 2001 squads had future NFL-ers like James Reed, Reggie Hayward, Jordan Carstens, Kevin DeRonde and Tyson Smith. The 2004 and 2005 teams had Jason Berryman, Nick Leaders, Brent Curvey, Shawn Moorehead among many others. The solid 2011 and 2012 defenses had underrated dudes like Jake McDonough, Cleyon Laing and Stephen Ruempolhamer and future NFL pro David Irving.
Since then, the Cyclones have really labored to find quality numbers in the D-Line. This past year's biggest weakness was stopping the run. Iowa State allowed 220 yards rushing. Leo, Lima and Tongamoa have the chance to shore that up in a big way. They can't get to Ames soon enough. And who knows what other surprises await on signing day, Matt Campbell and staff have proven they can do work on the trail and I'm betting there may be a surprise or two come February 1st.
The Twister Sisters bombing away with their own big three.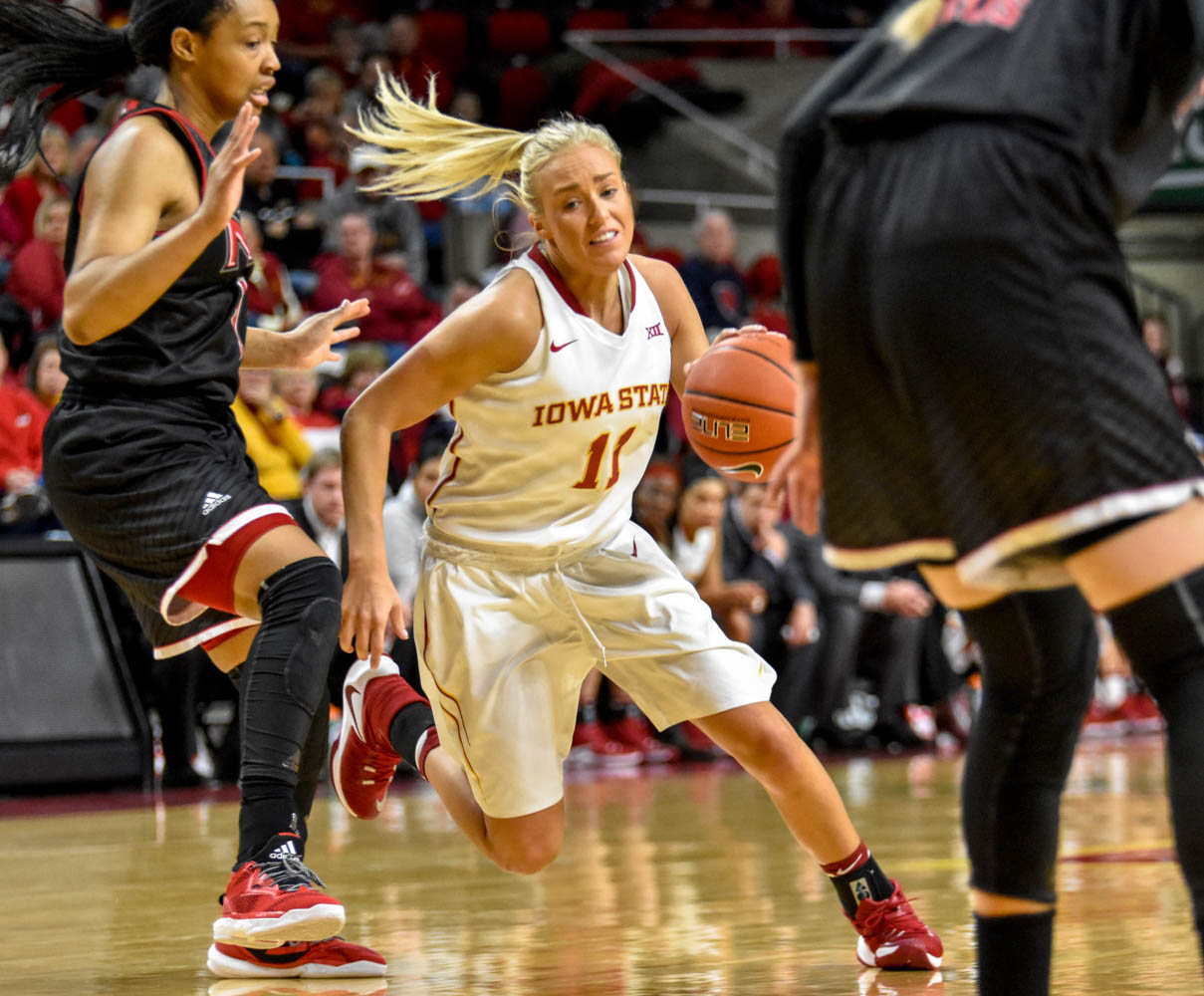 The Iowa State women's basketball team is as entertaining to watch as they've been in some time. Seanna Johnson is as consistent as it gets, Jadda Buckley is having an All Big 12 season and Bridget Carleton is on track to become a Cyclone superstar. Those three combine to average over 50 points per game and Bill Fennelly's squad is scoring almost 85 points per game because of it, the ninth best mark in the country.
Iowa State is back to its old ways of utilizing the three ball, making almost nine per game, the best in the Big 12. Give yourself a gift and start paying attention to this group, they are a blast and worth the price of admission.
The Triplets Coming Back….and then some.
Entering the 2016 Football season, we all were excited about Iowa State's Big Three at the skill positions: Joel Lanning, Mike Warren and Allen Lazard. Proving it's hard to predict the future, the Big Three transformed into Jacob Park, David Montgomery and Lazard with a strong cameo from Deshaunte Jones. All are back next season and so is Lanning, Warren, Kene Nwangwu, Trever Ryen, Hakeem Butler and Carson Epps. Iowa State returns a staggering 91 percent of its total offensive yards next season.
And just to get you excited about another mystery surprise under the tree, the staff has raved about redshirt TE Chase Allen and WR Jalen Martin, both will play and have an impact.
With the skill back, some new big bodies on the defensive line and another year for the offensive line under Tom Manning, perhaps Iowa State's first bowl game in five years is on the radar the next time Santa shimmies down the chimney.
We will all get to find out together. Merry Christmas.