Nov 19, 2016; Ames, IA, USA; Iowa State Cyclones quarterback Joel Lanning (7) scores a touchdown against the Texas Tech Red Raiders at Jack Trice Stadium. Mandatory Credit: Reese Strickland-USA TODAY Sports
AMES — This is what I love so much about the sport of football: There is no way to fake fortitude, especially at the Big 12 level. In competition, one team usually has more talent than the other but the opposition still gets 85 scholarships too. If one team actually wants to be there, is properly prepared for competition and the other chooses to simply go through the motions, well, it's pretty much over at that point.
That is exactly what we saw on Saturday in front of a chunk of the rowdiest Cyclone fans on the planet.
Iowa State 66, Texas Tech 10.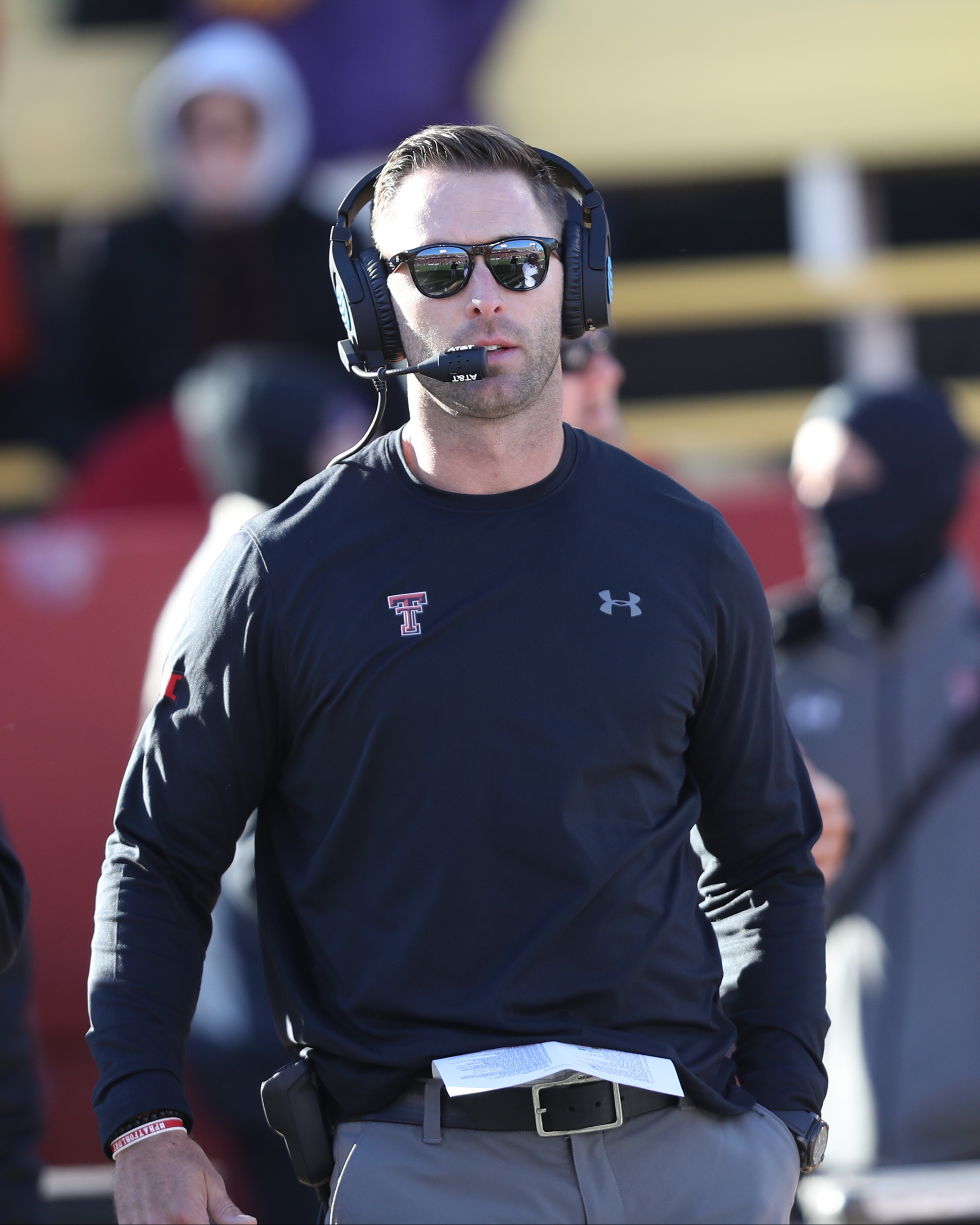 If you're an Iowa Stater, the Cyclones recording the highest number of points vs. a conference opponent in school history should obviously make you very proud.
Texas Tech fans and specifically head coach Kliff Kinsbury should be absolutely ashamed.
Sitting inside of Jack Trice Stadium, you didn't have to be a psychologist to sense the disparity in energy between the two programs during pregame warm-ups. Once the game began, that gap grew by leaps and bounds. The only thing I can compare it to was when Charlie Weis' winless Kansas program invaded Ames during the coldest game in Iowa State history and lost 34-0 back in 2013. Weis was eventually fired.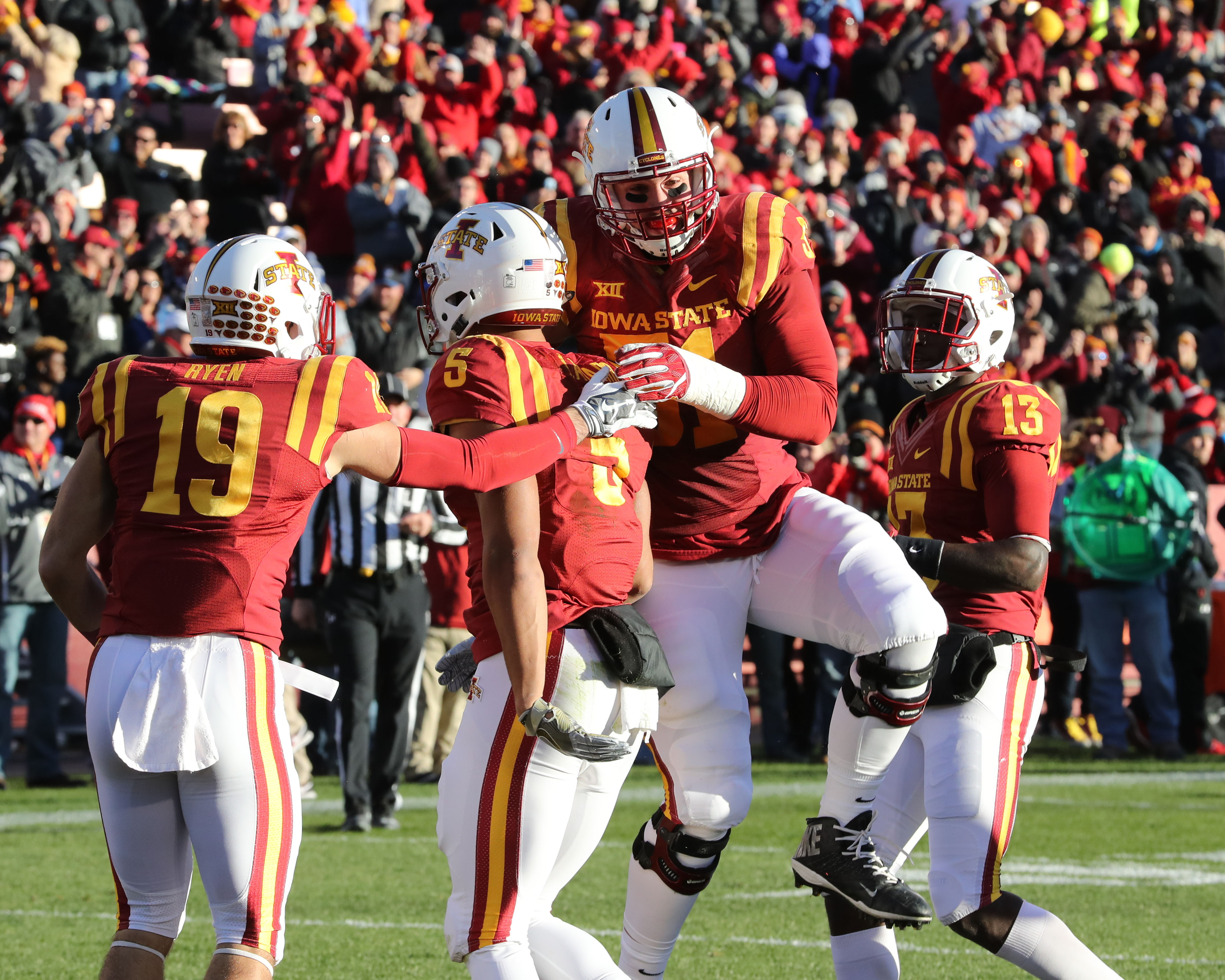 Pregame, Iowa State's sideline looked like a House of Pain video. The Cyclones were jumping around, yelling, slapping helmets and working the crowd.
Texas Tech's (which notably was right in front me) was a sad sight. The benches were full, parkas were on and the remaining Red Raiders were huddled around heaters.
Iowa State looked like an inspired team playing for bowl eligibility. Tech, who entered Saturday with four wins and a real opportunity at the postseason, looked like the two-win team counting down the days until Christmas break.
A macro look at this game is very encouraging for the future of Cyclone football. On a brisk November day in front of a small crowd, Matt Campbell's team ran around like its hair was on fire. This is a coach who despite not seeing great results in the win/loss column up until now, has still not lost his team. The Cyclones are playing harder than ever.
Despite Tech's lethargic effort, Saturday was an example of the growth and very real optimism surrounding the football program right now at Iowa State.
If you take a stroll through the halls of the football complex, you'll see that confidence is high, recruiting is still going well (despite the losing) and just like that, the Cyclones are on a real Big 12 winning streak. The wins were against Kansas and Texas Tech but as my dad once told me (I was a freshman wanting to ask the hottest junior in my high school out on a date), "Son, you've got to walk before you can run."
It's worth noting that one year ago, Iowa State's epic meltdown at Kansas State occurred led to the firing of Paul Rhoads.
I only mention that to point out the difference that one year can make. This program – for the first time in years – is finally taking tangible steps in the right direction and finally, Cyclone football fans finally have something to celebrate.
Lots of records, stats and more 
A quick recap of what was a historic day for Iowa State football…
Check out Cyclone Fanatic later tonight for complete coverage of the win from Rob Gray and Jared Stansbury.
*** First things first, Iowa State's defense was spectacular. The Red Raiders came into the game averaging 479 passing yards per game. The Cyclones held Tech to 222 passing yards while star quarterback Patric Mahomes had one of the worst games of his career while going 18-for-36 with 219 yards, a touchdown and two interceptions. Tech entered Saturday as the top-ranked offense in college football with an average of just over 500 yards per game. The Cyclones held the Red Raiders to a season-low 306 yards.
Iowa State held Texas Tech to the fewest yards of the Kingsbury era tonight with 306.

— Brent Blum (@brentblum) November 20, 2016
*** Iowa State's 66 points totaled a school record for points vs. a conference opponent. Its previous record occurred in 1962 when the Cyclones scored 57 against Colorado. It was the most Iowa State has scored in any game since Oct. 4, 1980 when the Cyclones scored 69 vs. Colorado State.
*** Junior quarterback Joel Lanning ran for five touchdowns to go with his 171 rushing yards in the win. The Cyclones ran for 272 yards as a whole. Lanning's five touchdowns tied a school record (Joe Henderson, 1988 vs. Kansas; Troy Davis, 1995 vs. UNLV and 1996 vs. UNI). Lanning's 11 rushing touchdowns are a single-season record for Iowa State quarterbacks.
*** Lanning wasn't the only quarterback that had a big game. Jacob Park was an efficient 14-for-18, had 285 yards and threw for two touchdown (while running for one). Allen Lazard led the way for Iowa State's receivers by compiling a season-high 137 yards and a touchdown on seven receptions. Lazard's fifth 100-uyard game of the season tied a school record set by Tracey Henderson in 1983.
*** Iowa State's 608 yards off offense totaled its highest output of the season and the program's most since 626 at Kansas State in 2008.
*** Iowa State averaged 9.4 yards per play.