1 – Iowa State opened as a 3.5-point favorite (the consensus line has now settled in at -1) over Kansas for tonight's Big Monday matchup on ESPN for good reason – the Cyclones are playing better basketball than the Jayhawks right now.
Of course, Hilton helps too.
Don't be fooled by Kansas' recent cooling off period though.
You know that the best coach I have ever covered – Bill Self – will have the Jayhawks focused (which they were not in last week's blowout loss at Oklahoma State) and ready to invade Hilton Coliseum tonight. They always are. 
Plus, isn't there always a one to two week span where Kansas loses a couple of games and we all start to ask the, "Is this the year the Jayhawks go down" question?
It sure seems like it.
However Kansas is currently 5-2 in the Big 12 and has yet to travel to Oklahoma or Baylor. The Jayhawks still have to play Iowa State and West Virginia at home.
An Iowa State win tonight would be big for a lot of reasons but none more than giving Kansas its third loss in the league before the calendar has flipped to February.
For everybody in the league with a dream of dethroning the most consistent program in college basketball, that'd be a pretty big deal.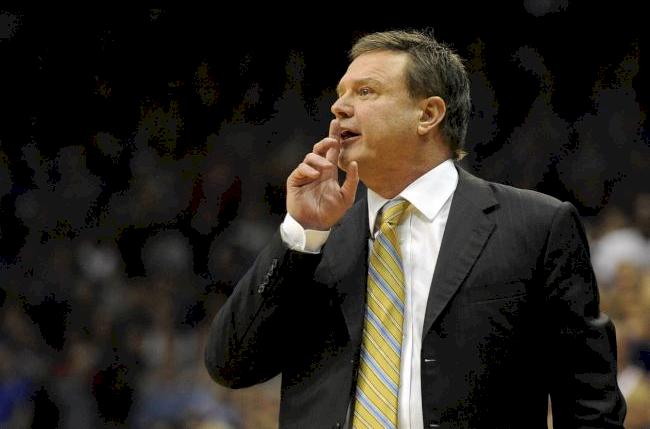 2 – After last year with Cliff Alexander and this year with Cheik Diallo, why would another blue-chip big man go to Kansas out of high school?
Diallo, a freshman whom Iowa State was in the middle of a fierce recruiting battle for during the end of the Fred Hoiberg era, is only averaging 9.8 minutes per game this season. 
It's a brutal spot for Bill Self to be in too because here's the thing: Diallo will make an NBA All-Star caliber play one minute and then totally botch a defensive possession the next time down. 
Diallo is incredibly talented, sure, but also still very much what looks to be a confused freshman out there in college basketball's best league.
The problem for Kansas is that other soon-to-be freshmen see how many minutes Diallo is playing. The AAU circuit is a small and nasty world.
Last year's KU "diaper dandy," Alexander, had his issues with the NCAA but only played just over 17 minutes in his 28 games participated in last year. 
Self has to coach to win but also knows that future recruits (more importantly their handlers) are likely watching closely.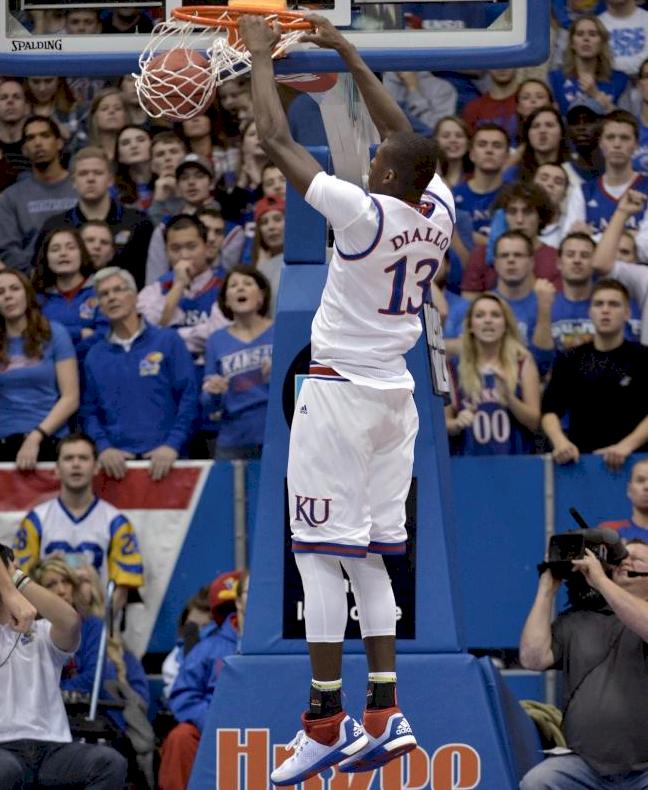 3 – I spent much of Sunday watching a lot of Kansas games on the DVR and have come up with these three keys to an Iowa State victory tonight:
—Keep the ball out of the paint as much as possible. This will keep pressure off of Iowa State's defense and should keep the Cyclones out of foul trouble, which will be key.
—Value the basketball and be solid with shot selection. This will then keep Kansas out of transition, a place where the athletic Jayhawks are deadly.
—Manage the pace of the game. During Iowa State's three-game win streak, we've seen a disciplined team attack in good spots but also grind the clock out when needed.
4 – I'll add a fourth and final key; one that I feel is probably the most important. 
Jameel McKay needs to be in full beast mode.
Iowa State can't beat a team the caliber of Kansas with McKay only snagging five rebounds. We need to see the Jameel McKay who snagged 13 vs. Oklahoma last week.
The senior big man has been awfully streaky this year. He's good on defense when he wants to be and the only way Iowa State takes care of my first key, McKay has to be on point.
Will he be?
Stay tuned.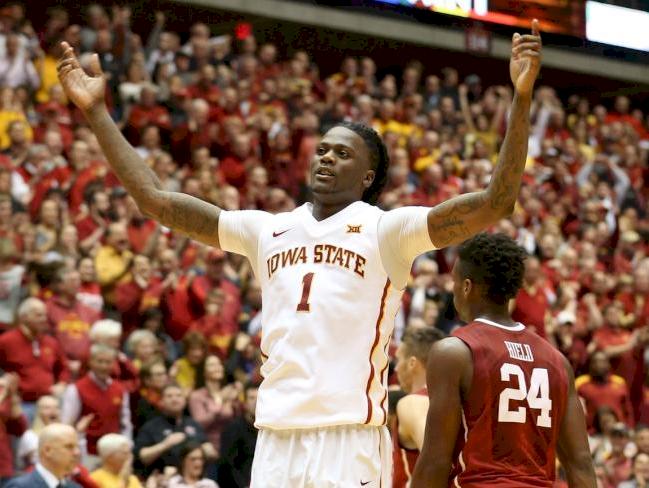 5 –Why I like Jordan Ashton coming off of the bench: He's very calming to the guys already out there. Ashton won't light up a box score but he rarely makes a mistake. When he does shoot, they are generally good shots and he plays defense at a very respectable level. 
6 –Here's a shout out to the kids at #TentCityoutside of Hilton Coliseum.After last week's fire, the group of kids caught some flack (I fully understand the need for a safety discussion). I guess I'm the type though who would hate to see Iowa State overreact to one accident. We already have too many rules in this world. Let the kids have fun. If they were out of control and raising hell for a week outside of Hilton Coliseum that'd be one thing but that hasn't been the case at all. I've looked into it: These appear to be really good kids who are passionate about Iowa State basketball.
Iowa State officials need to think long and hard before they mess with what I think is a really neat thing. 
7 – If I had an AP Top 25 vote, I'd keep Oklahoma at No. 1 this week. The Sooners' win at Baylor on Saturday was dominant. Meanwhile, the other component of this conversation, North Carolina, beat Wake Forest and Virginia Tech this week.
Oklahoma's two losses are at Kansas (in triple overtime) and at Iowa State (a place where nobody other than Baylor wins). The Sooners still deserve the top spot.
8 – There will be more of a formal announcement later in the week but put Feb. 11 on your calendar. That will be the date for this year's annual Cyclone Fanatic Recruiting Party. 
9 – After receiving a press release alerting me that Iowa State had just lost to Oklahoma State 38-3 in wrestling yesterday, I tweeted the following: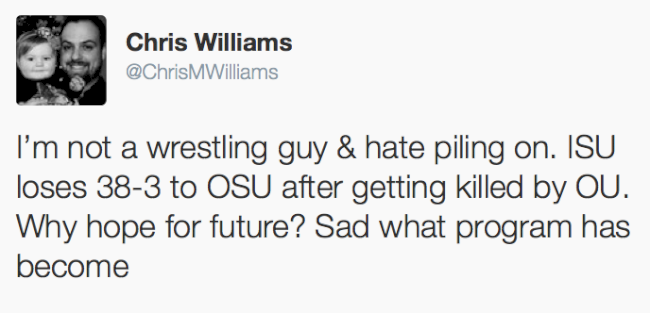 I was stunned at the amount of response that I got from that. Maybe it was just the diehard wrestling fans who really cared to chime in. I don't really know. But my Twitter feed is still filling up with passionate takes. I received so much reaction that it makes me think this is a story I should probably look into a little bit more. 
10 – I just wanted to give you guys a quick update on the new version of our website that our team has been working on for months. 
We are getting closer.
Honestly, we ran into quite the bump along the way that we believe to have figured out.
A couple of things…
1) The new site will be 100 percent mobile friendly, so that's huge. 
2) Thank you for your patience. Being a free/independent site, we don't have the backing of a big media company behind us to develop/pay for upgrades.
We could have launched this thing in August but it wouldn't have really been ready. We chose to take our time and do this right.
I think that you will all be very happy with the product when finished.