This is a big one. 
Iowa State just added a fifth-year graduate transfer to its offensive line.
Tyler Catalina has been an all-league player and started every game for Rhode Island for the last two seasons. He was also a team captain. 
Now via this announcement that he recently made on Twitter, the 6-foot-6, 300-pound tackle is a Cyclone.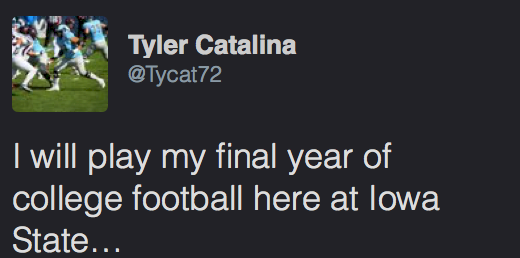 Of course, Iowa State's new energetic coaching staff then took to Twitter as well. 
Catalina will join the five JUCO prospects (two of them offensive linemen) who signed yesterday in Ames this January. 
Being that he's a fifth year player, my guess is that Catalina will at the very least compete for a starting spot next season.