AMES — What was likely going to be the deepest offensive line of the Paul Rhoads era took a hit on Tuesday. JUCO transfer Patrick Scoggins will miss the 2015 season after rupturing a tendon in his right leg.
Scoggins was expected to battle with senior Jamison Lalk for the starting center spot vacated by Tom Farniok. The redshirt junior will have one year of eligibility remaining due to already using his redshirt his freshman year at Sacramento State.
"I try not to ever let myself be frustrated," said head coach Paul Rhoads. "It's a part of the game. You know it's a part of the game. It's a violent game. It's a game played with force. Twenty-seven years of coaching, I've never had this injury on any team I've ever been associated with."
The coaches learned late last night that Scoggins had ruptured the tendon that connects his quadricep to his patella.
Scoggins' injury is just another on a long list for the Iowa State offensive line over the past three seasons. Luckily, the Cyclones do have more seasoned depth than they have had the past two years with six guys combining to return 76 career starts. 
Lalk is one of the most experienced of those returners, with 19 career starts under his belt. He replaced the injured Farniok at center during his sophomore year. He started 11 games at left guard last season.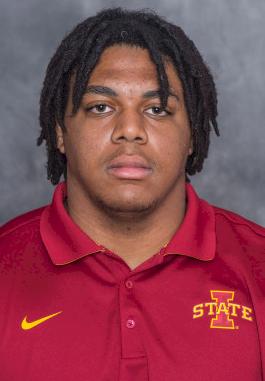 "He's a fifth year guy and he understands football at this level," Rhoads said. "He understands as a fifth year senior that he's a guy that should speak up. He understands that he has to be vocal. He's matching that with the most physical play that he's ever show on the field. In three days of pads that's fun to see and encouraging to see from a guy that has to be our center for 13 games."
Sophomore Nick Severs is expected to step into the backup role behind Lalk. He may not have to play a ton of downs but he will be looked upon to spell Lalk at times this season.
"You move on," Rhoads said. "The next guy stands up and takes over where that one left off."