AMES — When former Iowa State all-American linebacker Jake Knott needed a helping, but firm hand, he looked to Clayton Oyster.
 Time and again, Knott — who inked a two-year contract with the Miami Dolphins late last season — found the Cyclones' then-assistant strength and conditioning coach could revive his body as well as his spirits after he'd endured cuts, ill-timed injuries and general misfortune.
 "I'd probably credit saving my career to him," said Knott, who signed with the Dolphins after a freak MCL injury ended a comeback attempt with his original team, the Philadelphia Eagles. 
 High praise, but Knott's not the only former Cyclone great to credit Oyster — who Tuesday was officially named ISU's director of strength and conditioning — for deeply impacting his NFL-readiness.
 "I feel like he somewhat saved my NFL career," said Jeremiah George, a linebacker and special teams player with the Jacksonville Jaguars. "I ran a 4.9 (40-yard dash) at the NFL combine."
 George, who was slowed by a hamstring issue, knew he was faster than that. More importantly, so did Oyster, who worked with him in the ensuing month or so to allow him to fully showcase his athleticism.
 "Got my hamstrings right, my 40 start right," George said. "I cracked a 4.6 (at pro day) by the grace of God along with his help."
 Oyster was promoted because former director of strength and conditioning Yancy McKnight chose to rejoin old friend Tom Herman at Houston when the latter was named the Cougars' head coach.
 Knott had just arrived back in Ames when the well-liked McKnight decided to make the move — and it made him nervous at the time. 
 "I had rented a place here for another year and a half and was like, 'Oh no,'" Knott said. "'What if he brings the rest of the staff?' I was really happy and relieved to find out that coach (Paul) Rhoads ended up promoting the staff as it was."
 Knott noted that continuity in terms of instruction and those doing the instructing is important to players. Oyster fully provides.
 "It's a big opportunity for me and I am excited to get it going," Oyster said in a statement. "Being here from the beginning of Coach Rhoads' tenure, it's been great to build relationships with the players. When I first got into this profession I was on the private sector side of it and you didn't get to be with the guys. In this job you see these guys daily for sometimes five years. That's a big part of why I enjoy doing it. Seeing guys in the NFL come back and watching them develop is very rewarding."
 George, originally drafted by the New York Jets, returned to Ames in order to finish up course work toward his degree, as well as work with Oyster.
 He'll graduate in May and said Oyster instills more than simply strength and speed in the players — both current and former — he guides.
 "He helped me get my confidence back by showing me, 'OK, you really are fast, you've just got to correct some things,'" said George, who made six tackles last season. "And he helped me correct those things and I was able to have more confidence."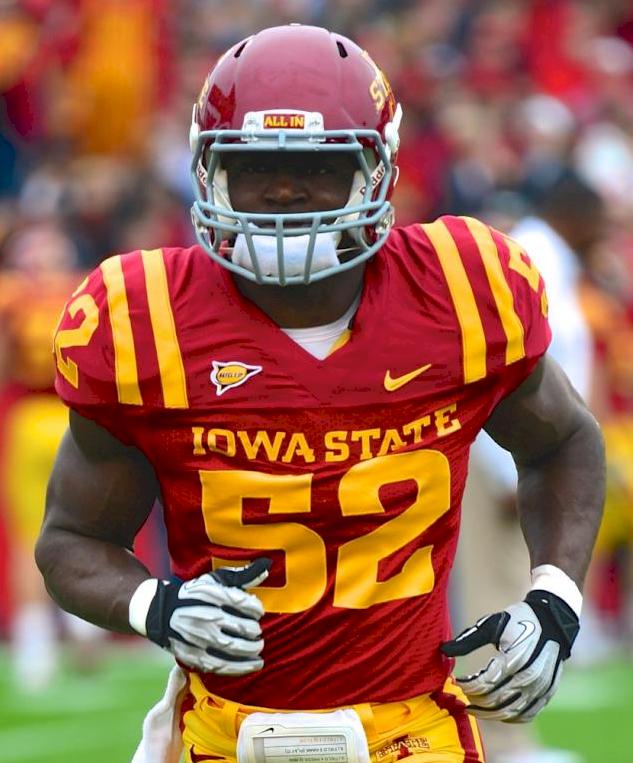 Knott said the MCL injury that led the Eagles to cut him this season came at the worst possible time.
 "I was in tremendous shape," he said.
 Oyster had guided that re-development. He did so again when Knott returned and worked while waiting for calls from prospective new employers.
 When the call from Miami finally came, Knott boarded the flight to his all-important audition pretty much stress-free. 
 "Can't thank Clayton Oyster enough for what he did to get me back from that knee," Knott said. "I'd only probably done change of direction stuff for a week and a half before I went and worked out there. So we did all we could with certain ways so I could make sure I was in condition without necessarily running — a bunch of new, cutting-edge stuff that I don't know if any other place would have had the means to do that. Just very lucky. It makes me look smart to come back here and just do what they tell me."