AMES — The Iowa State football program welcomed four mid-year signees to its 2014 recruiting class on Wednesday. Four junior-college prospects that included a safety, a linebacker, a defensive lineman and an offensive lineman signed National Letters of Intent to arrive on Iowa State's campus in January.
Below is a comprehensive look at all four prospects, quotes from Paul Rhoads and my analysis on where I see them fitting in next season.
Devron Moore: 5-foot-11, 185-pound safety out of NE Oklahoma A&M J.C.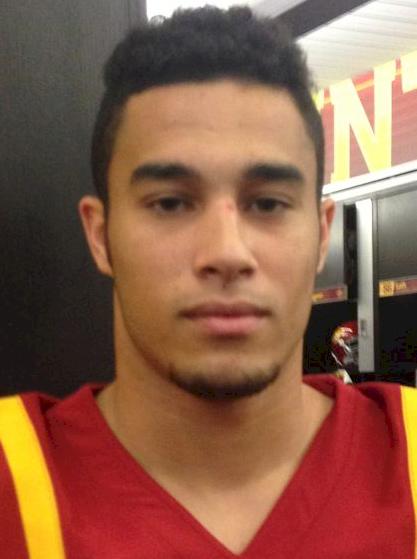 Recruiting is all about relationships and this is the reason why Iowa State landed a possible replacement for Jacques Washington in next year's starting lineup.
"There is a member of that staff down there that I played college football with," Rhoads said. "He said, 'I have a Big 12 safety here for you.' He has the great fundamental defensive back skills that we look for. That starts with being able to back-pedal. A lot of DB's these days play with their hips open. I don't think you can be a great DB and not back-pedal. He has the ability to do that. He is a ball-hawk. He has intercepted a bunch of balls as well as he will come downfield and hit you."
Moore chose Iowa State over: Wisconsin, West Virginia, Utah, Texas Tech, TCU, Illinois and Kansas. 
Over his two-year career at NEO, Moore returned three interceptions for touchdowns. He picked off seven passes as a freshman and was second on the team with 52 tackles this past season.
Chris' Take: As noted above, this guy should step right in and at the very least compete to replace Jacques Washington as Iowa State's starting free safety next season. In fact, Moore could very well end up being the highlight of Iowa State's 2014 recruiting class in general.
Gabe Luna: 6-foot-1, 245-pound DE out of Butler C.C.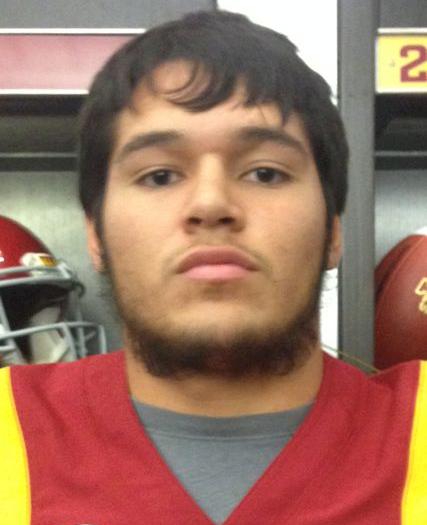 Think Cory Morrissey. That's what Paul Rhoads had to say about the signing of Gabe Luna on Wednesday. 
"His motor," Rhoads said. "He is very disciplined. He plays from snap to whistle. He keeps his shoulders square and doesn't allow space to open up. His coaches agree with that. He is a blue-collar guy. There are some other guys on that roster that are going to image programs if you will. The coach says, 'This is the guy I am taking first and he is our guy.'"
Luna chose Iowa State over California, Charlotte and Texas Tech. In 2013, Luna collected 36 tackles, eight tackles for loss and three sacks.
Chris Take: Luna will see the field in 2014, I am confident about that. I doubt that he starts but frankly, that isn't that big of a concern here. The added depth at a position where Iowa State can always use help is critical. The fact that Luna had other high-major offers and will also be in campus this spring should make every Iowa State fan excited.
Jordan Harris: 5-foot-11, 233-pound linebacker out of Copiah-Lincoln C.C.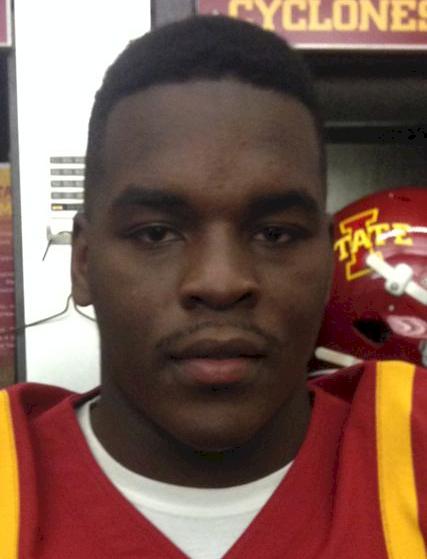 This junior linebacker led the NJCAA in tackles last season, averaging 13.9 per game. Seventy-nine of those were solo stops. Those numbers sound a lot like those of Jeremiah George…
"We have a source there that helped tip us off to him and thought he was being overlooked," Rhoads said. "We got a chance to get a thorough evaluation on him and believed that to be the case, that he was being overlooked. Not only is he a gifted player but he has all of the attributes that I look for in a football player, especially at the linebacker position. He's someone who really studies the game. He spends extra time doing that. He loves to play. His personality really fits in with out program as well as myself. He's a first to arrive and last to leave type of guy. He got thrown into those numbers at the linebacker position that we were recruiting and his love for us and the same reciprocated by us put him right at the top of the list." 
Although he could probably play the WILL linebacker spot too, all signs currently point to Harris playing MIKE next season for the Cyclones. 
"A take charge guy," Rhoads said. "He knows the calls. In his defensive system ad Co-Lin, he is making the rights and lefts. He is making the Rogers and the Louie's. He is calling out formations. He is calling out plays before they happen. Film study helps you do that. When you study so much tape of an opponent, within a split-second of when a play begins or when a formation or a certain alignment or split, you see things and you know things and that's the type of guy he is who makes plays before the ball snaps."
Chris' Take: Harris is the overwhelming front-runner to replace Jeremiah George next season. All he will need to do is beat out two youngsters in the program, Kane Seeley (sophomore) and Alton Meeks (freshman). 
Wendell Taiese: 6-foot-5, 357-pound offensive lineman out of Laney C.C.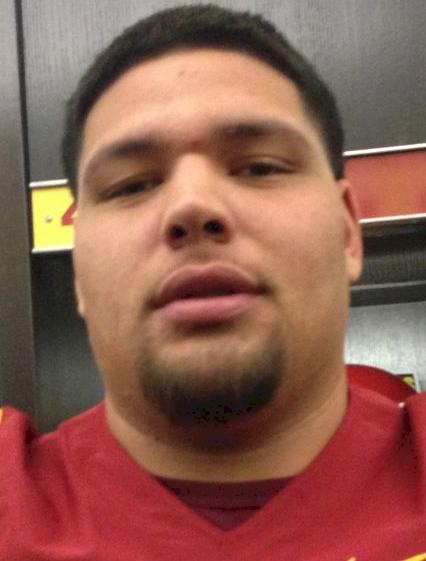 This was the surprise of the mid-year signing period. Iowa State didn't necessarily enter December in need of an offensive lineman.
"We just think he is that good," Rhoads said. "Every position on the team, you have recruiting numbers that you are recruiting to. For example the safety position, I would like to have seven scholarship safeties on our roster. The same would be true of corner. Seventeen to 18 offensive linemen is what I would like to have on the roster. You try to get as many of those spots filled up with those numbers and then you are always looking for best players available. He was 357-pounds of best player available."
Taiese chose Iowa State over Kansas, Fresno State, Cincinnati and Texas State.
Chris' Take: I honestly don't know what to think about this one. Rhoads' comment about Taiese being "357-pounds of best player available" is encouraging. But Taiese didn't get an offer from Iowa State until last week.
Still, Rhoads compared the big man to Kelechi Osemele in his press release. 
"When we arrived, I said that we had the fattest offensive line in the country," Rhoads said. "People said that we had the biggest, no we didn't. I mean 350-plus. KO did not need to play at that weight. He needed to come down. KO was more than capable of handling 335 pounds without a problem. Wendell handles where he is at remarkably well. I don't know if you guys have seen any tape on him or not but he is really light on his feet and really gets in the open field and runs it extremely well at that size." 
I'm not sure if he will start, but like all of these guys, the fact that Taiese has all spring to get into Big 12 shape certainly helps. After all of the injuries that Iowa State experienced on the offensive line a season ago, the extra depth is certainly a plus.