Cyclone Fanatic's coverage of the 2013 YMCA Capital City League is brought to you by our good friends at Heartland Finishes. 



With only two nights of "regular season" play remaining in the YMCA Capital City League, Iowa State sophomore Georges Niang took over the individual scoring lead after dropping 53 on Sunday night. Combine that performance with a 38-point outing on Friday and Niang's scoring average is now up to 44 points per game.
Sherron Dorsey-Walker entered the weekend as the league's top scorer but dropped to third after 30 and 26-point outings on Friday and Sunday. Naz Long scored 54 points on Friday night and is second in the league's scoring charts averaging 42.0 points per game.
More notes from the CCL…
*** With two nights of "regular season" action remaining, Niang's Capital Orthopedics & Sports Medicine team is sitting alone at the top of the league standings with a 5-1 record.
Capital Orthopedics out-gunned the Walnut Creek YMCA by a 133-126 margin on Sunday night.
The Atlantic Coca-Cola Bottling Company team that is led by Bubu Palo (below) is alone in at second at 4-2.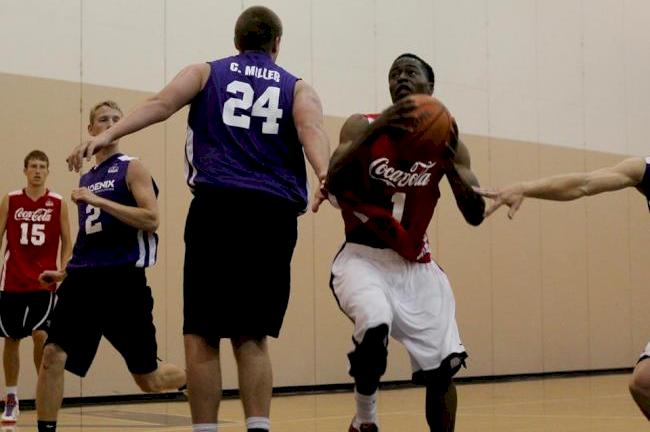 *** Palo's stat line from Friday night's 133-129 win over ADIO Chiropractic: 40 points, 21 rebounds and 15 assists. Palo went 7-for-8 from 3-point range and 15-for-19 over all in field goal attempts in what was likely the most impressive game of the summer by any Cyclone.
*** Northern Illinois transfer Abdel Nader (below) made his Capital City League debut on Friday night. Nader was impressive too by scoring 40 points with eight rebounds. He converted on 8-of-15 3-point attempts. Nader scored 29 on Sunday.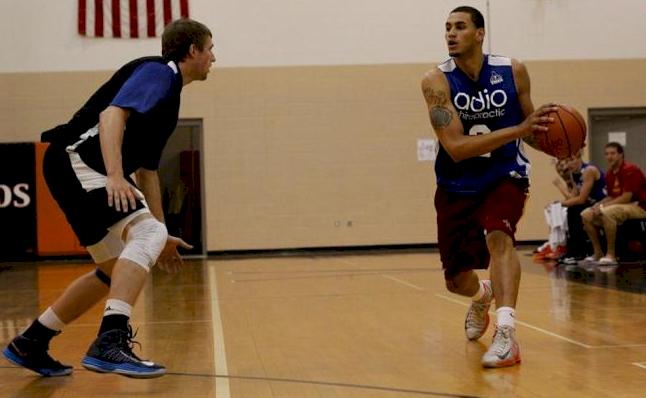 *** Nader and teammate Naz Long combined to score 94 of ADIO Chiropractic's 129 points in a loss on Friday night.
*** Indian Hills Community College transfer Dustin Hogue had his best game of the summer on Sunday, scoring 30 points while going 11-for-23 from the field. Hogue recorded 13 rebounds as well and is averaging 21.8 points per game this summer.
*** Besides Palo, Long and Niang, freshman Matt Thomas might be the most consistent players in the YMCA Capital City League this summer. He went 7-for-18 from 3-point range on Friday night in route to 37 points. Then on Sunday, Thomas threw down a 41-point performance with 15 rebounds too. Thomas is fourth in the league in scoring at 37.2 points per game.
*** The league will take this week off for the Fourth of July but will be back in action on Sunday, July 7 with games starting at 4:30 at the Valley Southwoods Freshman High School Gym.
Enjoy complete league statistics below courtesy of our friends at Tourney Machine.