"When life gives you lemons, make lemonade."
The definition of that old quote says that when bad things happen in life, good people find a way to make the best of a less than ideal situation.  
That is exactly what Iowa State wide receiver Justin Coleman did back in May of 2011. At the time, Coleman, a Beatrice, Neb. native, had recently completed his sophomore season playing football for the Nebraska-Omaha Mavericks, a division two school in the MIAA Conference.
No more football?
Out of nowhere, UNO made the decision to jump from being a Division II athletics department to joining the Summit League in Division I. The problem for Coleman was the Summit League didn't support football and wrestling.
As a result, UNO's once proud football program, once rich in tradition, was terminated immediately.
"I actually read it in the Omaha World Herald online," Coleman said. "One of my teammates said that he saw it. It was at midnight."
Unsure of his future, Coleman didn't sleep much that night just hoping that somehow the report might turn out to be wrong.
It wasn't.
"There was a part of me that kind of held on to thinking that it wouldn't happen," said Coleman. "Basically on Sunday morning, Coach (Pat) Berhns called everybody on the team and told them what had happened and apologized."
And with that one phone call, Coleman's career as a UNO Maverick was over. Coleman caught 48 passes for 570 yards and a touchdown during his first two seasons. He was looking forward to flourishing during the final half of his career with the program. 
Like the majority of his teammates at the time, Coleman was stuck. The football program that he had sweat and bled for was gone. Just like that. 
"We never had a team meeting or anything because we weren't a team anymore," Coleman said. "It was right after the recruiting period so there were a lot of schools where out of high school I could have gone, but nobody had any money to give out."
The football side of it hurt. Other aspects of UNO's decision hurt in a different way. For instance, Coleman had already signed an apartment lease for the upcoming school year.
"I ended up leaving and had to break lease and that cost me quite a bit of money," Coleman said.  "The change of plans for a lot of people would create the hard feelings. It just wasn't fair to a lot of freshmen that had just gotten there and had plans."
Due to the timing of the announcement, Coleman and the majority of his teammates had very limited options.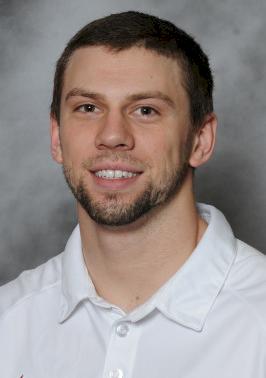 The road to Ames
In life, you just never know how one relationship from decades ago might potentially lead to something great down the road.
Coleman's head coach at UNO was veteran Pat Berhns, who led the Maverick program from 1994-2010 and captured seven conference championships along the way. Berhns, who has since left the coaching profession, spent 1986-1991 as an assistant at Utah State. Also at Utah State during that time were two men named Fred Bleil and Paul Rhoads. 
Bleil, the late brother of current Iowa State tight ends coach Bill Bleil, was Utah State's defensive coordinator at the time. A young Paul Rhoads was experiencing his first coaching job as a graduate assistant after graduating from Missouri Western in 1988.
"Justin came to us and said that he would like to give Iowa State a try," Berhns said. "I gave Bill a call and Bill looked into it and they ended up giving him an opportunity to walk on. That is all that he needed."
Being that it was so late in the recruiting season, the chances of Coleman landing a scholarship anywhere were slim. But after having the rug pulled out from underneath him in Omaha, a scholarship wasn't Coleman's priority.  All he cared about was the game.
"Basically I had already played at the division two level and I wanted to try and push myself a little bit," Coleman said. "Honestly I was just going to go where I could go and play football and try to make it on a team."
Making an impact
Due to the fact that they consume a lot of hard work and very little reward, most players look down upon using a redshirt year. That wasn't the case for Coleman during his 2011 season at Iowa State. He appreciated the time to work on his craft.
"I had played in high school and I went to UNO but I was always playing and getting ready for games and stuff like that," Coleman said. "Here I redshirted that first year and there was a lot of me getting to focus on what I do as a receiver. I looked at things a lot differently. There are a lot of things that I needed to work on."
Coleman used the redshirt year to become a major contributor on special teams for the Cyclones in 2012, his junior season. After an impressive round of bowl practices, Paul Rhoads constantly bragged about Coleman's progress in the spring of 2013.
On a team that is incredibly young and inexperienced at the wide receiver position, Coleman has a legitimate shot to be a major contributor for the Cyclones this season.
"He is Jake Williams," Iowa State offensive coordinator Courtney Messingham said. "He is a guy that catches everything. He runs a little bit better than you probably want to give him credit for and you know what? He's open again and catching another ball. That is how his end to last season went as far as bowl practices and that type of stuff. That is also how spring ball went for him."
Coleman brings two traits to the table that only a few of Iowa State's current wide receivers can match. He has the ability to play inside and out. He also brings all of that in-game experience (even if it was at a lower level) to the field.
UNO ran a similar offensive system to Iowa State's. When it comes to knowledge of the offense, there isn't a wide receiver on Iowa State's roster who "gets it" more than Coleman. Add to that the fact that he is a fifth-year senior and if he likes it or not, the somewhat soft-spoken Coleman is a team leader on Iowa State's offense.
"He is a guy who I think all of the younger wide outs look at and say, 'He just goes out and does things the right way all of the time.' Not just on the field either," Messingham said. "Off of the field and in meeting rooms. He goes to class and does well as far as grades. He's in the weight room doing what is asked of him. He is a better leader from how he goes about his business than he is from a vocal standpoint."
Coleman isn't a yeller. Heck, he's not even a talker. Justin Coleman is a doer. Keep your eyes open for No. 81 this fall at Jack Trice Stadium.
Quotable
Coleman on Iowa State's wide receivers…
"Being young and with nobody knowing what we all can do, we definitely want to get out there and show that we can make plays. I think that a big part of it is that over the last couple of years there have been a lot of dropped passes. Coach Rhoads really gets on our case about that. In the spring, we had the fewest dropped balls than we have had in any part of the season since I have been here. We need to prove to him that we can get it done."
Coleman on the biggest difference between Division I and Division II football…
"It is competitive and you can't take any plays off. That was a big change for me. I knew I had the ability but I just needed to be more consistent. If you can do it once, you can do it every time. Getting in the mindset where I can compete every time is where I think there is a big part of the difference between division one and two. That's the depth."
Messingham on Coleman's demeanor…
"He's a very hard worker. He's also a person that understands that he needs to worry about the things that he can control and what I'm getting at there is he is never a guy who you see at the back of the line grumbling saying, 'I should be playing. I'm better than this guy or whatever.' He is a guy that is worried about taking care of his own business and working hard every single day. He wants to make every play that he has an opportunity to make."