By Chris Williams, CycloneFanatic.com PublisherFollow Chris on Twitter @ChrisMWilliams
So you need a reason why fans shouldn't give up on the 2011-12 Iowa State men's basketball season after one loss to the Drake Bulldogs?
The second half of Sunday's 92-60 win over Western Carolina should do the trick.
After a sleepy first half of below average basketball, the Cyclones came out and made 76.9 percent of their shots in the second 20 minutes of play, while holding the Catamounts to 39 percent shooting.
"This shows the type of team that we can be," said junior guard Chris Babb. "We had a tough week of practice. We knew there were a lot of things that we had to adjust. I don't think that we quit at all. We became better after this week of practice."
Iowa State only led Western Carolina by four points at halftime (38-34).
"We came out timid," said head coach Fred Hoiberg. "I'm not sure that we were believing. I think that we lost some confidence after that Drake game. We didn't have that spark that we needed coming out."
Hoiberg talked to his team about defense during the break.
"I told them that if we got stops and if we didn't take the ball out of the net every time down the floor that we were going to flow. We were going to get into our offense sooner. We were going to get things rolling. We did. That's exactly what happened."
BOX SCORE: Iowa State 92, Western Carolina 60
PLAYER OF THE GAME
Chris Babb – On Sunday afternoon, the Penn State transfer did something that Fred Hoiberg never even accomplished in an Iowa State uniform. That's go 5-for-5 from 3-point range.
"Not many guys go 5-for-5 on threes," said Hoiberg. "I don't think that I ever did it."
Babb led Iowa State in scoring with 18 points, going 6-of-7 from the field. He also recorded six rebounds and six assists in 28 minutes of play. Through the first three games of the season, Babb is second on the team in scoring with an average of 12.7 points per game.
THREE UP
Rebounding – Iowa State 34, Western Carolina 16. That's the way it should be vs. a low-major.
Shooting – The Cyclones shot 65.3 percent from the field on the day, including an 11-of-18 performance from 3-point range. On the season, the Cyclones are 27-for-59 from 3-point range, which equates to .458 percent.
Sixth man – I think that junior guard Tyrus McGee has been in my "Three Up" for every game this season. Early on this year, McGee hasn't been a spark plug off of the bench for the Cyclones. He's been lighter fluid. McGee went 4-for-5 from 3-point range and scored 12 points in only 14 minutes of play. He's now 9-for-10 from 3-point range on the season. It's hard to be too critical after a 32-point win but after writing out those statistics, I'm curious as to why McGee isn't seeing more playing time than the 20 minutes per game he's currently averaging.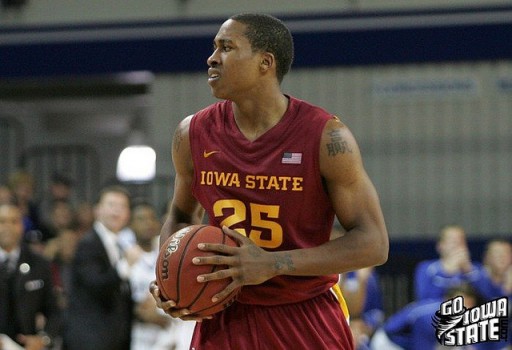 Current Iowa State season statistics
THREE DOWN
First half – Iowa State's first half struggles had nothing to do with offense. Energy on the defensive side of the floor appeared to be the issue. For instance, Western Carolina made 48 percent of their shots in the first half.
"That's not acceptable for us," said Babb of the first half. "We made a conscious effort to focus on our guy and help get steals. We were stopping them and getting rebounds. That led to our transition which led to open shots. We did a great job of making the extra pass and knocked down shots."
Turnovers – Even in a blowout victory, the Cyclones turned the basketball over 16 times on Sunday.
"I don't think that a lot of those were forced," said Hoiberg. "A lot of it was just being careless with the ball and not having proper spacing and walking the ball up the floor. That's why we need to get stops and get the ball in transition."
Royce White committed five turnovers on Sunday along with his 17 points and seven rebounds. White has turned the basketball over 16 times this season, eight times more than anybody else on the team.
Hilton – One of the craziest arenas in college hoops felt more like a morgue on Sunday afternoon. I don't really blame anybody for this fact though. Students are on Thanksgiving break. The fan base is likely hungover from Friday night's football win and Tuesday night's loss to Drake didn't help either.