By Chris Williams, CycloneFanatic.com PublisherFollow Chris on Twitter @ChrisMWilliams
Here's another Iowa State quarterbacks piece for you to read…
It isn't about a guy named Jantz, Tiller or Barnett though.
Welcome to the big show true freshman Sam Richardson.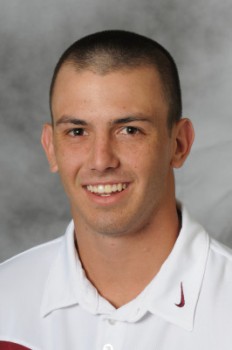 Barring an utter disaster, you probably won't see this 6-foot-1, 198-pound rookie play for the Cyclones in 2011. But he could be Iowa State's quarterback of the future.
Offensive coordinator and quarterbacks coach Tom Herman has seen a lot over the years.
On Saturday night, he referred to Richardson as possibly the smartest true freshman quarterback he has ever been around.
It all began on day five of training camp. In a quarterback's only film session, Herman hit pause and decided to put the freshman on the spot for the first time.
"It's three down, we are in this protection," Herman said to Richardson. "Who is the ID? Who is back-blocking? Who is the o-line blocking? Where are your hot spots?"
How'd he do?
"He just bam, bam, bam bam. He spit it all out to me," Herman said. "I was like, 'Holy smokes!"'
"I thought that I would have to teach him. He just spit answer after answer after answer. He got it right. It is refreshing."
For most young quarterbacks, studying protections, routes, hot-reads, etc. is a chore. That's not the case for Richardson, who Herman says "just likes being a quarterback."
"I don't know a better way to say that. He has a personality where he likes football. He likes knowing that stuff."
DANIELS ADJUSTING WELL TO WR
Like Richardson, true freshman Ja'Quarious Daniels came to Iowa State in hopes of being the next great Cyclone quarterback. However, it was Daniels' own decision to move to wide receiver, less than a week into camp.
"He wanted to make sure that we gave him an opportunity to play quarterback and we did," Herman said. "It is kind of neat when a kid is mature enough after five or six practices to come to Coach Rhoads and say, 'Hey, I'm not going to play quarterback here. I'm physical and I'm smooth. I want to help the team. Can I play wide receiver?"'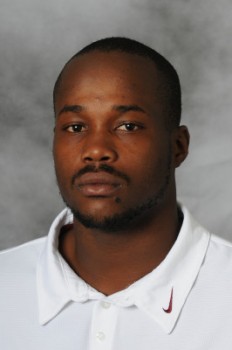 At 6-foot-3, 225-pounds, Daniels provides depth and more importantly, size to a position group that lacks it at Iowa State.
"We all knew throughout recruiting that if he comes in here and is the next Vince Young then great, we got a steal," Herman said. "If not, the kid is going to play somewhere for us. The move was a good one for this football team. Once he figures this out, he is going to be a beast inside there."
I followed up and asked Herman the obvious question. With that size, is there a chance that we'll see Daniels at tight end before too long?
"Not right now," Herman said. "Unless he keeps hitting the buffet table. Right now, a lot of the receivers that we have playing in the slot are itty bitty guys. Every now and again, it is nice to have that big target coming over the middle or running deep. Our plan right now is to keep him right where he is at and re-evaluate it as his career goes."