By Chris Williams, CycloneFanatic.com PublisherFollow Chris on Twitter @ChrisMilliams
What a weekend…
That didn't go down the way you thought it would did it?
Here are some quick thoughts on that monstrous topic that I don't even need to mention and more…
ON CYCLONE FOOTBALL…
*** A good friend called me up on Sunday and asked who really won the quarterback competition?
I am 100 percent confident that even if Jerome Tiller was  eligible in 2011, Steele Jantz would still be Iowa State's starting quarterback when Sept. 3 rolls around. I have no doubts at all. Throughout all of fall camp, I hadn't heard one thing that would make me think otherwise. As of now, Jantz is the best quarterback on Iowa State's roster.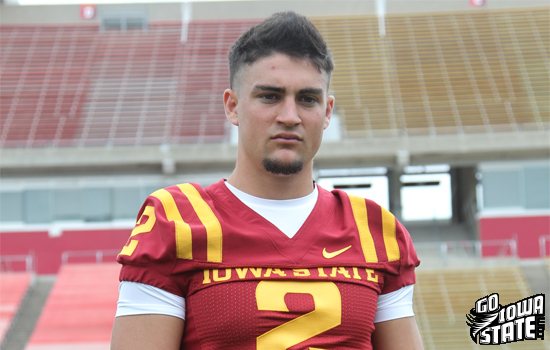 *** Along with Jantz, Paul Rhoads and Tom Herman really seem to like Jared Barnett too. After discussing Sam Richardson with Herman after Saturday's practice and the fact that Grant Rohach is also on his way to town for 2012, I'll be shocked if Jerome Tiller ever plays quarterback at Iowa State again. He'll have one year of eligibility left for the 2012 season. Unless Iowa State struggles greatly at quarterback this year, why not utilize him somewhere else? He isn't needed at quarterback anymore.
*** This Jerome Tiller situation is sad. I actually feel bad for Tiller, although he has nobody to blame but himself. Tiller has worked hard for three years to earn a chance to start during his junior and senior seasons. This is a giant opportunity blown. According to Tom Herman, Tiller has come a long way as a person and football player over the last two years. Let's hope that Tiller grows from this and comes back as an even stronger person and player in 2012.
*** Losing Jerome Tiller is a huge loss in my opinion. He's the only quarterback on Iowa State's roster with any division one experience at all. Even if he wasn't going to start, you like to know that he's there. Depth.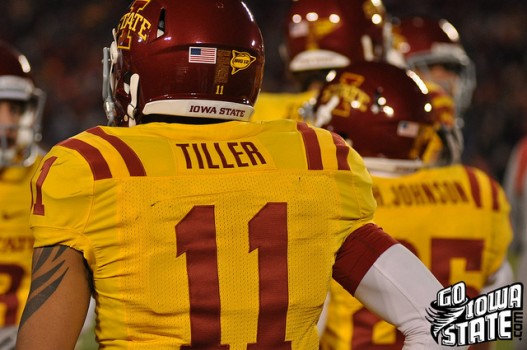 *** I'll tell you this. I cannot wait for the actual season to start. Between this quarterback competition and conference realignment, I'm ready to watch and report on an actual game. Anybody feel me?
*** Here's an alarming statistic that I stumbled upon while working on Saturday night. Kansas State has beaten Iowa State in 17 of the last 21 meetings between the two schools. In the new Big 12, Iowa State absolutely has to turn that around. If not, bowl games could be few and far between.
On the new Cy-Hawk Trophy…
*** My Twitter page blew up on Friday when pictures of the new Cy-Hawk Trophy began to surface on the Internet. While the trophy didn't impress me much, it didn't offend me like it seemed to have some of you. It isn't creative. It is kind of ugly. But I just don't think it is that big of a deal. I care about what happens on the field. You either win or you lose. If it is a telephone, a pig, this odd looking family or whatever. The game is what matters. Not the trophy.
LINK OF THE WEEK
More from Comedy Central's "Colbert Report." The Voice of the Cyclones, "J-Walt," makes an appearance this week. CLICK HERE for pure comedic gold.
RANDOMS…
*** My favorite part of my job is meeting new people. I attended the Cyclone Gridiron Club's tailgate on Saturday before the big scrimmage. I can't tell you how much I enjoy meeting different fanatics at these events. To all of you who come up and introduce yourselves, THANK YOU! You can't find better people than Iowa State fans. There really is something special about this fan base.
*** I write this as a proud papa. I taught my baby (actually she is a dog but you know) Paisley how to roll over last week. She learned it in pretty much a day and a half. It's amazing how she (5 month old golden retriever) can be so stupid one minute and so very smart the next.
*** Is anybody else out there addicted to the TV show Bachelor Pad? It is ridiculously awesome. Appointment TV.