By Chris Williams, CycloneFanatic.com Publisher
Follow Chris on Twitter: @ChrisMWilliams
Greetings my fellow Cyclone fanatics. I've got a lot on my mind today regarding the NCAA Tournament, Big 12 basketball, some recruiting stuff and more. Enjoy this week's musings.
–       It shouldn't surprise you that NCAA Tournament's snub-job to Boyle's Buffs is my hot topic on this post-Selection Sunday Monday. And no, I'm not going throw a bunch of statistics at you that prove why Colorado should have been selected over teams like VCU and UAB. Tune into ESPN/Jay Bilas and every other media outlet in America for that.  That's what is interesting about this conversation. You don't have to be Bilas to know that the Buffs got the shaft last night. So did Virginia Tech. This issue is more about who got in, as opposed to who didn't. More on that in a minute…
–       Believe it or not, I wasn't even watching the selection show last night when I received a text message from my podcast partner and good friend Brent Blum. Now by now, most of you know about the bet we made before the season began in November. I had the Buffs in the NCAA Tournament. Blum mocked me and claimed that Colorado wouldn't make it. So we made a bet, where the loser had to buy the #winner (Charlie Sheen baby) a case of his favorite beverage. After three wins over Kansas State, one over Texas, and a total of six victories vs. the RPI's top 50, Boyle's Buffs somehow weren't selected to compete for a national championship. Even though I'm not happy about it and Blum completely agrees with me that this whole thing is shady, a bet is a bet. I will pay up.
–       If I am Tad Bolye, I clearly received the message that was sent towards my program yesterday. NEVER, and I need to repeat the word NEVER, go on the road to play teams like Harvard and San Francisco (which are actually pretty tough games) in the non-con every again. You are a BCS program. Nothing good can come from games like that. Play a tougher non-con? I disagree. I'd go softer and then attempt to dominate the weak Pac-12. And before you reply, this is different than Iowa State playing Drake and UNI. Those are in-state rivalries. I don't have a problem with that.
Do you "LIKE" Cyclone Fanatic on Facebook? If not, you should…
–       To wrap this up, I'm not trying to wave Colorado's flag here today. My point is that there is something fundamentally wrong with what happened yesterday. Next year, there will be another Colorado and another Virginia Tech. That is the issue.
–       How far did Nebraska fall over the last three weeks? The 'Skers went from being an NCAA Tournament bubble team to a 5-seed in the NIT. Ouch. Nebraska will travel to Wichita State in the first round.
–       Speaking of the 'Skers, I went ahead and scheduled out where teams that Iowa State played this season ended up in other tournaments, not including the Big Dance. Take a look.
NIT
Texas Southern (8) @ (1) Colorado Nebraska (5) @ (4) Wichita State
Harvard (6) @ (3) Oklahoma State
CIT
Rider @ Northern IowaNorthern Arizona @ Santa Clara
CBI
San Jose State @ Creighton
–       The NCAA Tournament + St. Paddy's Day = a lot of people calling in "sick." I feel a sore throat coming on…
–       As far as I know, Iowa State was never formally invited to the CIT or CBI. I personally wish that the Cyclones were playing in one of the two. I fully understand and realize that nobody cares about these events. I'm just looking towards the future here. Playing in one of these tournaments is like going to a crappy bowl game. The more experience that guys like Calvin Godfrey, Jordan Railey and Melvin Ejim can get now, the better off they'll be in the long run.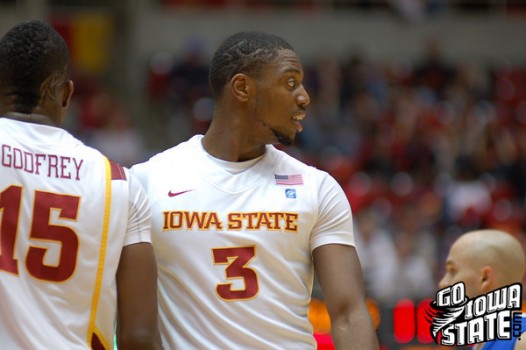 –       I am starting to REALLY like Kansas State head coach Frank Martin. Yes, he still scares the living bejesus out of me, but I thought that his comments on the committee's disrespect towards the Big 12 were fitting. CLICK HERE to check that out.
–       I saw quite a few peeps complaining about Kenny Smith and Charles Barkley's presence during CBS' coverage of college hoops on Twitter yesterday. I respectfully disagree with that crowd. The pair always entertain me. If they were boring hacks, that'd be one thing. But the more Sir Charles, the better in my opinion. Flip over to ESPN for your hard-hitting analysis.
–       Iowa State 2011 basketball signee Tavon Sledge scored 46 points and led his team to a Long Island Class AA championship game last night. I have an interview schedule with Tavon that I'll conduct tonight. I'll give you more details at that time. CLICK HERE for a game story.
–       Think back to the Greg McDermott era and remember the name Will Clyburn. This former Marshalltown C.C. star chose Utah over Iowa State during last year's offseason. Well, Utah canned head coach Jim Boylen a few days ago. Now Clyburn, who averaged 17.1 points and 7.8 rebounds per game as a junior, could be on the move again. CLICK HERE for more information from Travis Hines, a quality reporter from the Marshalltown Times-Republican. Would Fred Hoiberg be interested in yet another one-year transfer for the 2012-13 season?
–       CLICK HERE to read some decent news about the future of the Big 12's and a potential television deal with FOX.
–       ESPN's 30-for-30 on Michigan's FAB 5 was some of the best television that I've watched in years. Some quick notes include:
o   Watching video of the monstrous Chris Webber dunk all over those little kids during AAU ball was priceless.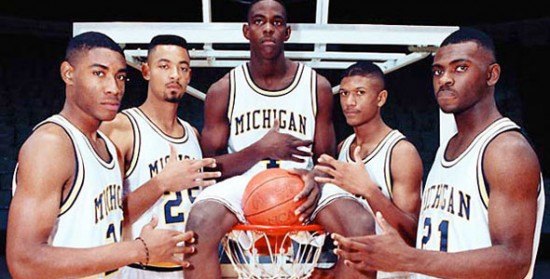 o   The way I understand it, Jalen Rose was pretty much responsible for baggy shorts in basketball? Not bad Jalen. Not bad. That's one hell of a legacy and I'm not even being sarcastic. Those bun-huggers were ridiculous back in the day.
o   Is it me or has Duke's Coach K not aged at all in nearly two decades?
o   The Miami Heat's Big 3 somewhat remind me of the FAB 5. The difference is that the FAB 5 actually used to win.
o   How about calling Iowa State's four transfers the FAB 4 going forward? If you want, you an add Korie Lucious to the mix and go with five, but I'm thinking more about who will be playing next season.
–       Hey Ames residents, what channel is TRU TV anyway?