By Chris Williams, CycloneFanatic.com Publisher
It's a minor miracle that the game was even close. Despite Diante Garrett's atrocious 5-of-24 shooting night, Iowa State found a way to defeat rival Iowa inside of Carver Hawkeye Arena for the first time since 2002, 75-72 on Friday.
Thank you Scott Christopherson.
CF's PLAYER OF THE GAME
Scott Christopherson – Lafester Rhodes…Fred Hoiberg…John Neal…I could name a few more. It doesn't matter right now though.
There's a new crow slayer in town fanatics.  Welcome to the club Scott Christopherson.
There's only one way to win a road game when your point guard goes 5-of-24 from the field and your team gets outrebounded by eight. That's to have a guy go 7-of-12 from 3-point range and put forth one of the most memorable performances the program has seen over the last decade.
Scott Christopherson scored a career-high 30 points last night and is now 35-of-59 (59 percent) from long range on the season.
"I just continue to be aggressive," Christopherson said. "That's what Coach Hoiberg tells us to do. We just have faith that all of the time that we put in the gym and outside of practice is going to pay off. Fortunately I was able to hit a few tonight."
Note to Big 12 basketball coaches: This guy doesn't have mono anymore. You might want to guard him when conference play comes around.
Twenty-four of Christopherson's 30 points came in the second half.
THREE UP
The rivalry – For the first time in years, that actually felt like a rivalry game. Props to all involved for that, even the energetic crowd at Carver Hawkeye Arena (excluding those of you who left early, which I really didn't understand). That was just a really good basketball game. It was an emotional competition and I can guarantee you that the MADman himself, Fran McCaffrey won't be able to talk again until Tuesday at the earliest. At one point late in the second half, I actually thought that McCaffrey was going to get ejected. He was upset with the officials. He was upset at his team. McCaffrey was upset at everybody. Iowa's student section spent most of the night relentlessly taunting Jordan Railey (who played a whopping four minutes, good move Hawks) and Scott Christopherson may or may not have made some sort of a hand gesture after he put the final stake in Iowa's heart with 40 seconds to play.
"It was great," Fred Hoiberg said after the game. "It was a lot of fun to be out there tonight, although my pacemaker was working on overtime those last few minutes. It was a crazy game."
If you love drama, you loved that game. May we have another next season please?
DG's all around effort – I've already touched on Diante's dreadful shooting and don't worry, he'll be featured in my "three down" category later on as well. But I also have to be fair and compliment the rest of Garrett's game against the Hawks. His horrible shooting night is what will stand out when you look at the box score, but besides that, Iowa State's senior point guard actually did everything else very well. Along with his 10 points, Garrett managed to grab six rebounds, six assists and four steals in the win, while only turning the ball over three times. No, he didn't shoot well, but Garrett has the confidence to not let that affect the rest of his game. Here's a one up for that Diante.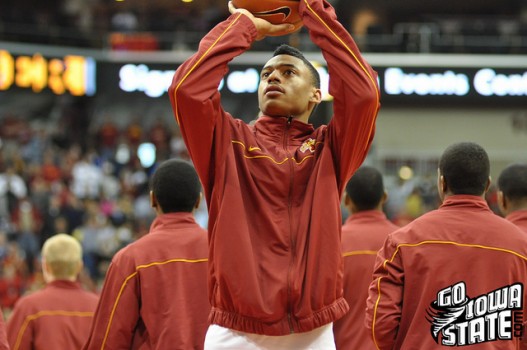 Turnovers – Iowa State (10) turned the ball over eight less time than the Hawkeyes (18). That brings Iowa State's turnover margin up to +4.7 on the season.
THREE DOWN
Iowa's souvenir program – While reading through the program that was on my media seat before the game, I couldn't help but notice three errors (one of them major) when reading about the 2010-11 Cyclone basketball team.
According to this program, Iowa State's head basketball coach is a man by the name of "Tyler Otzelberger." Seriously…
In addition to that, Iowa State's record was listed as 7-3 (it was really 7-2 at the time) and assistant coach Elwyn McRoy's name was spelled wrong.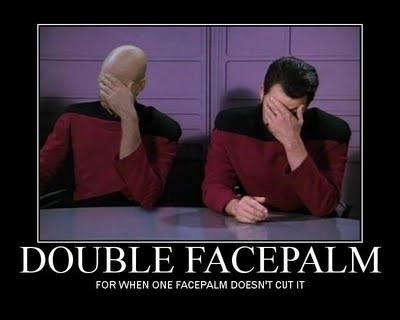 I bet that the U of I gets Fred Hoiberg's name right the next time the Cyclones come to town.
Garrett's shooting – How bad was it? Midway through the second half, a Hawkeye fried of mine on Twitter wrote, "Diante Garrett is my new favorite member of the Hawkeye basketball team."
While I pointed out what he did well up abovie, there really isn't any way that I can keep a 5-of-24 shooting night out of my "three down."
UNI and Cal losses – How much do the close losses to Northern Iowa and California hurt now? Just think…The Cyclones are a couple of shots away from being 10-0. I know…I know. Don't look back…Only forward.
NOTEBOOK
–       Jamie Vanderbeken's offensive struggles continued on Friday night. The big man went 2-of-7 from the field, scoring only six points. Vanderbeken hasn't scored in double figures since the Montana State game back on Nov. 27. Despite his lack of offense, Vanderbeken did grab a season-high nine rebounds in the win.
–       Diante Garrett's four steals gave him 117 on his career, passing Jacy Holloway (116) in Iowa State's record book. Garrett is now 15th in Iowa State history.
–       Scott Christopherson was the first Iowa State player to score 30 points against Iowa since Terry Woods dropped 36 back on Dec. 7, 1989.
–       Christopherson has made a 3-pointer in 13 consecutive games. He now has 80 career 3-pointers, which ties him for 13th in Iowa State history. On Friday night, Christopherson passed Wesley Johnson, Mike Taylor, Brian Pearson and Mike Born on that all-time list, while tying Curtis Stinson and Terry Woods.