The end of the decade is less than a month away.
Started last week, Cyclone Fanatic began celebrating the decade of Iowa State Athletics with All-Decade teams, looks back at some of the decade's most influential games, moments and athletes and more. You can view our All-Decade football team right here.
Our series continues today with our Iowa State 2010s All-Decade basketball team as voted on by CF publisher Chris Williams, staff writer Jared Stansbury, senior writer Rob Gray, columnist Brent Blum, contributor Kevin Fitzpatrick, stats guru Kirk Haaland, football analyst Jeff Woody, podcast contributors Steph Copley and Alisa Woods and intern Connor Ferguson. The series continues next week the unveiling with a comprehensive look back at the decade, including naming the CF Cyclone of the Decade.
First, some numbers that explain the decade that was in Iowa State basketball. (Note: asterisks note two remaining games in the decade)
Overall: 210-127*
Big 12: 88-88
Hilton Coliseum: 131-34*
Four Big 12 Tournament titles
Seven NCAA Tournament appearances
Two Sweet 16 appearances
Without much further ado, here are our first and second-team All-Decade basketball teams as voted on by our panel. Unanimous selections are noted by an asterisk and players are listed in order of voting points received.
First Team
Georges Niang (2012-16)*
The greatest Cyclone of the decade in any sport rode his "old man game" to be the program's second all-time leading scorer with 2,228 points. Niang was a third-team All-American in 2015 and second-team in 2016 while winning the Karl Malone Award given to the nation's best power forward.
Perhaps no other athlete in school history has embraced being a Cyclone the way Niang did — and has continued to do during his professional career. The two-time first-All-Big 12 selection and 2015 Big 12 Tournament MVP was one of the most respected players in the Big 12 and all of college basketball, best exemplified by receiving a standing ovation from the crowd during his last visit to Allen Fieldhouse. If not for a foot injury he suffered in the first round of the 2014 NCAA Tournament, the Cyclones very well could have advanced to the Final Four — and some say won a national championship.
The Methuen, Mass. native left Ames 11th all-time in career rebounds (714), 10th all-time in assists (421), 15th all-time in blocks (67), third all-time in field goals (849), 12th all-time in free throws made (342), sixth all-time in 3-pointers (188), tied for first all-time in starts (126), tied for second all-time in wins played in (98), tied for second in NCAA Tournament games played in (seven), first in NCAA Tournament points (148), second in NCAA Tournament rebounds (43) and first in kisses blown to the Iowa student section (one).
Another Cyclone will more than likely never wear the No. 31 as it awaits its time to take its rightful place in the Hilton Coliseum rafters.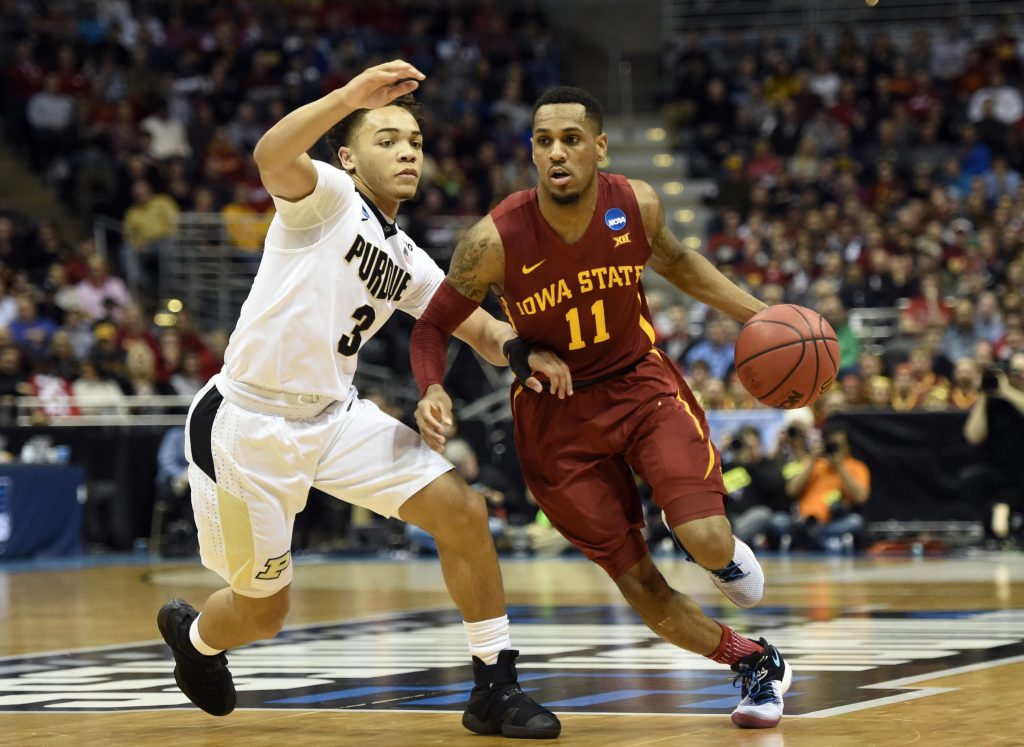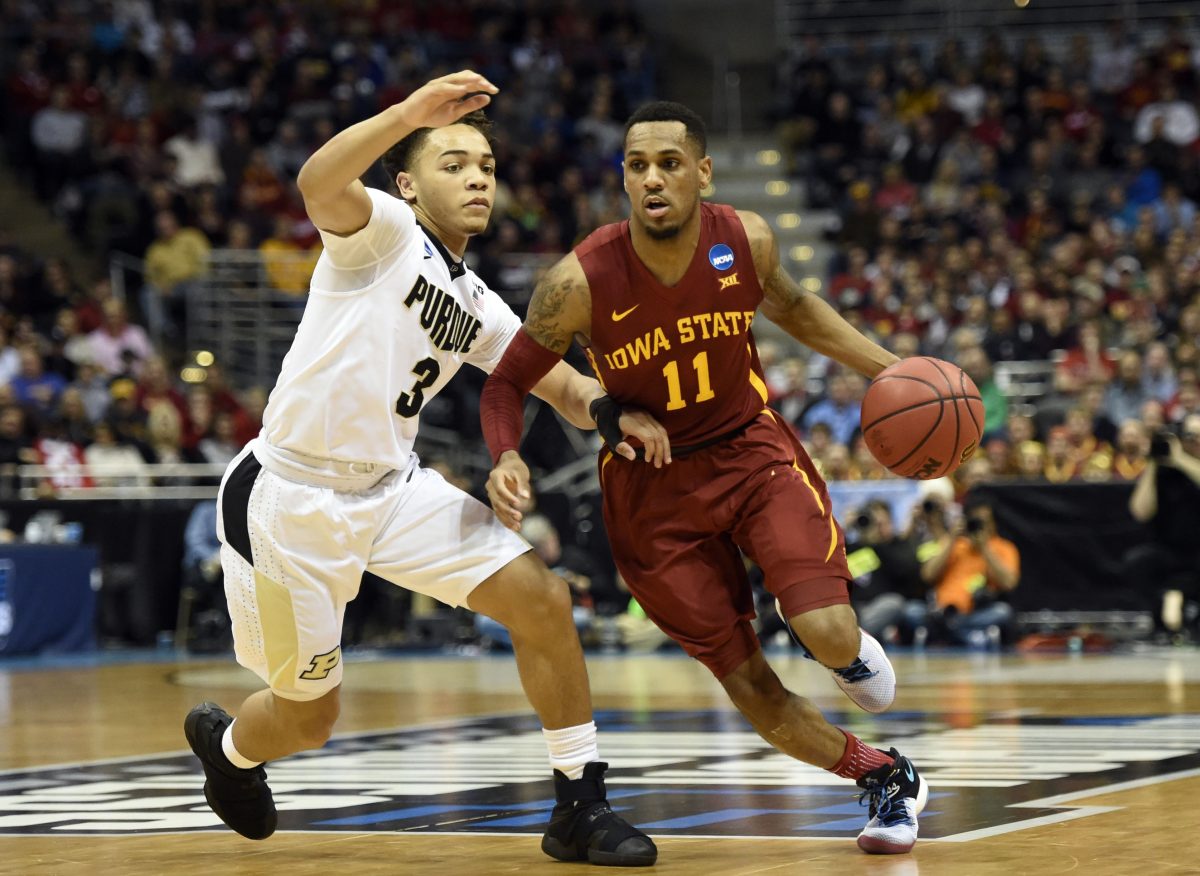 Monte Morris (2013-17)*
The Flint, Mich. native started as the skinny freshman destined for a redshirt then became such an invaluable piece of the Cyclones' 2013 Sweet Sixteen team that Fred Hoiberg said he could not take him off the floor.
The 2017 second-team All-American finished his career 11th all-time in scoring with 1,708 points, but his biggest impact came in setting up other people to score. Morris finished as the program's all-time leading assister with 768 career dimes while holding the program's first, second, third and fifth-best single-season assist-to-turnover marks.
Also the program's all-time leader in steals, Morris was a first-team All-Big 12 selection in 2016 and 2017 along with being the 2017 Big 12 Tournament MVP. He holds the Iowa State records for games with 10-plus assists (seven), games played (140), consecutive games started (121), wins played in (100), NCAA Tournament assists (51) and tied for the most NCAA games played in (nine).
We can certainly expect to see Morris' No. 11 hanging alongside his former teammate Niang's No. 31 in Hilton Coliseum in the years ahead.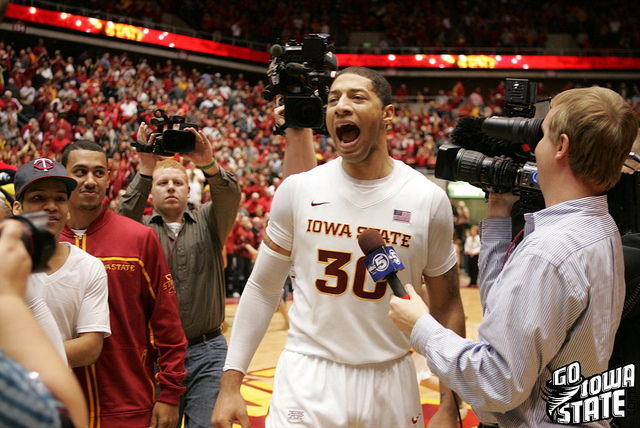 Royce White (2011-12)
The player who came to define Iowa State's "Transfer U" era, White was one of the most dominant players in college basketball during his single season as a Cyclone, earning honorable mention All-American, first-team All-Big 12, national Newcomer of the Year and Big 12 Newcomer of the Year honors in 2012.
The Minnesota transfer averaged 13.4 points and 9.4 rebounds per game on his way to being the No. 16 pick in the 2012 NBA Draft. On one night in March, he declared himself the best freaking player on a court he shared with a Kentucky freshman, and national player of the year, named Anthony Davis.
The craziest part is that he probably was not wrong.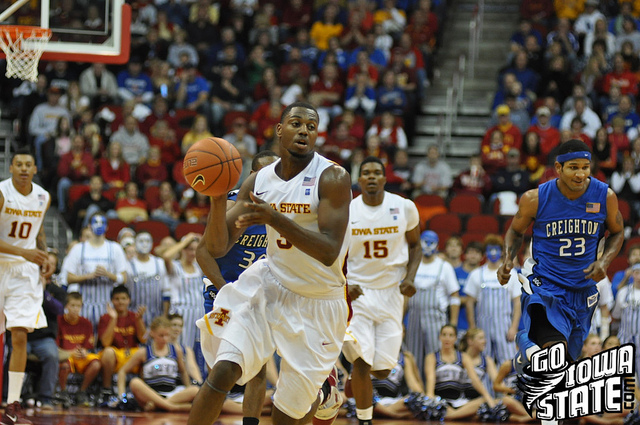 Melvin Ejim (2010-14)
While Niang was inarguably the greatest player of the decade, it would be tough to argue Ejim was not the most important. The one holdover from Greg McDermott's final recruiting class, Ejim was one of the most important bridge players during 2012, 2013 and 2014 seasons largely defined by transfers.
His senior season in 2014 will go down as one of the greatest all-around campaigns in school history as he was named the Big 12 Player of the Year, first-team All-Big 12, first-team All-American, Academic All-American and All-Big 12 Tournament. Nobody who was in the stands to see his dominant 48-point performance, the second-highest single-game scoring total in school history, against TCU will ever forget it.
Ejim finished his career as the program's second all-time leading rebounder (1,051), 11th all-time in steals (146), fourth all-time in games played (135), tied for first all-time in starts (126), fifth all-time in wins (88), fifth all-time in career double-doubles (32), tied for third in NCAA Tournament games (seven) and first in NCAA Tournament rebounds (53).
He rarely gets the same level of recognition as Niang and Morris, but Ejim's case for having his No. 3 retired is nearly as strong.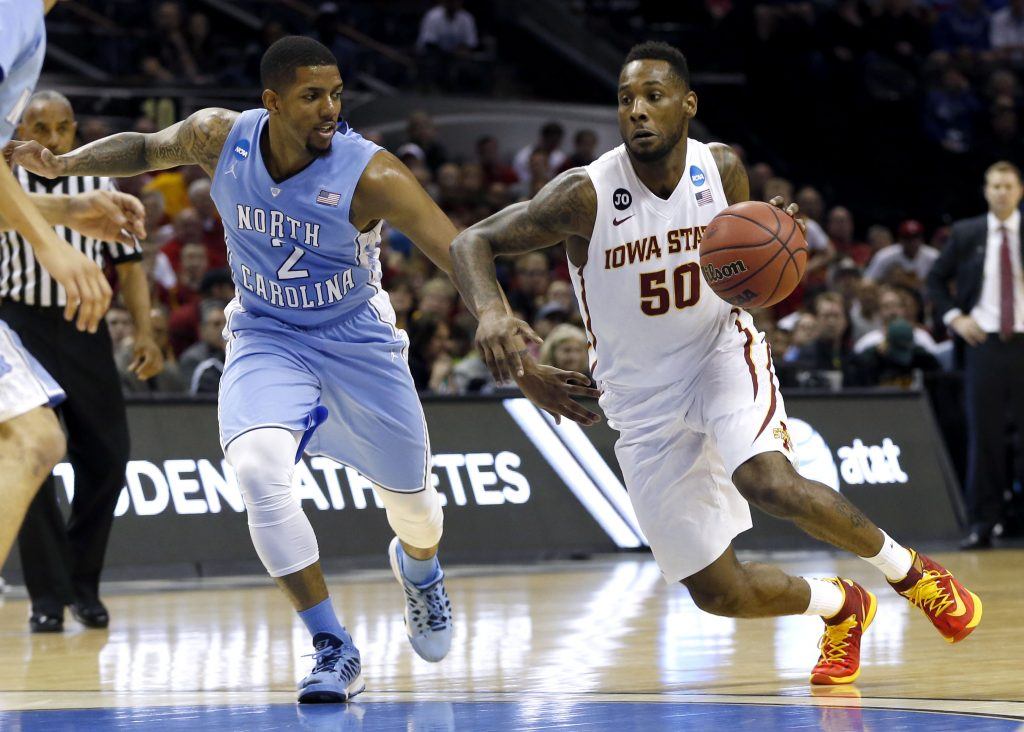 DeAndre Kane (2013-14)
The Marshall transfer was tasked with the difficult job of carrying forward Iowa State's transfer success tradition and he more than delivered. Kane led Iowa State to a 14-0 start to the season, including wins over No. 7 Michigan, No. 23 Iowa and No. 7 Baylor, the latter of which a game he recorded 30 points and nine assists.
Kane was named the national Newcomer of the Year, first-team All-Big 12, Big 12 Newcomer of the Year and the Big 12 Tournament MVP along with being credited as the guy who helped Monte Morris cultivate the talent that would eventually turn him into a superstar.
Oh, and he also scored one of the program's most important buckets of the decade when he streaked through the North Carolina defense for a layup that sent the Cyclones to their first Sweet 16 since 2000.
Second Team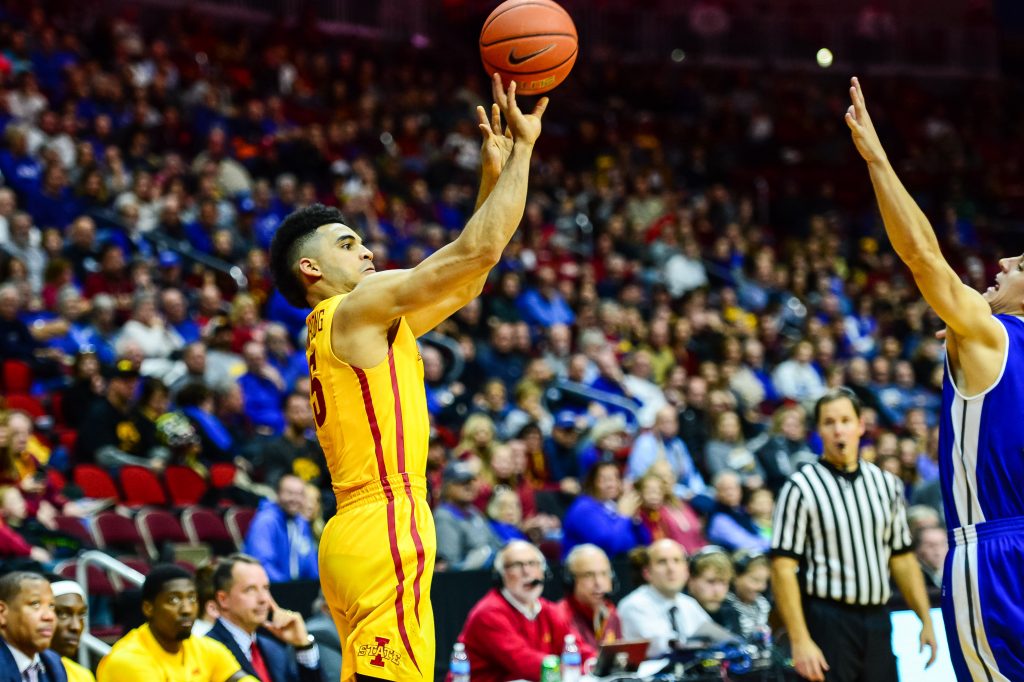 Naz Mitrou-Long (2012-17)
"Here comes Kane, three seconds, ahead to Naz Long, he's going to fire for the tie… GOOD!" – The Godfather, John Walters, March 8, 2014
Nobody who was in Hilton Coliseum on that day will ever forget the sound that followed Mitrou-Long's shot to force overtime against Oklahoma State on senior day. Surely it has been louder inside the hallowed home of Cyclone basketball, but it would be hard to believe it has ever been louder for longer than the break in play ahead of overtime.
The building shook, fans hugged strangers and friends alike and even the guys from Fox Sports sitting next to me on press row stood and cheered. All the while, Mitrou-Long held his hands high and let the cheers rain down to create one of the most iconic moments in Iowa State basketball history.
The moment cemented "Threesus of Nazareth" in Cyclone lore, but he was still just getting started on a career that would result in him finishing 24th all-time in scoring (1,250), second all-time in 3-pointers (260), fifth all-time in games played (131), tied for second all-time in wins (98) and tied for second in NCAA Tournament games (seven).
While it was disappointing he could not finish his career alongside his best friend and classmate, Niang, when he opted to have hip surgery in 2016, it allowed Naz — and us — to experience Naz at his best as a senior when he knocked down 98 3-pointers, the third-best single-season mark in school history.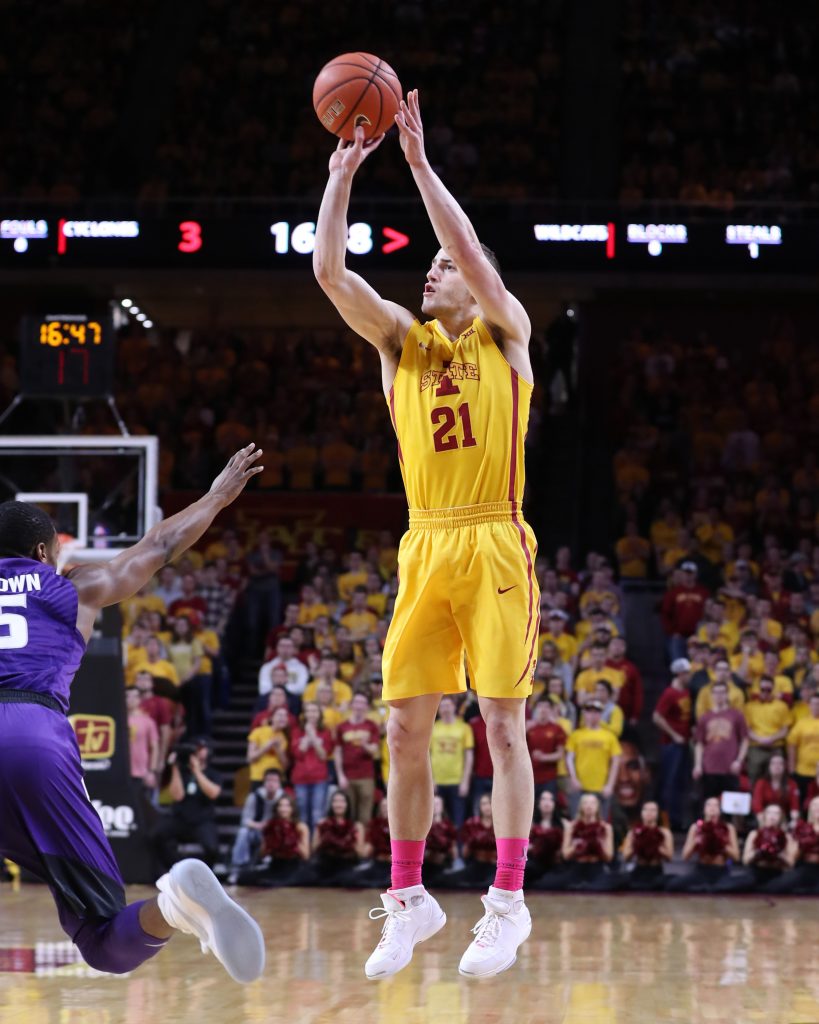 Matt Thomas (2013-17)
One of the greatest pure shooters in Iowa State history, Thomas arrived on campus as a freshman to great fanfare only to be overshadowed by another previously mentioned freshman in 2013. Alas, Thomas rebounded to be a two-time honorable mention All-Big 12 selection and one of the league's most feared 3-point shooters.
The Onalaska, Wis. native finished third all-time in 3-pointers (254), sixth in single-season 3-pointers (89, twice in 2016 and 2017), seventh all-time in 3-point percentage (40.1), tied for second in games played (138), tied for second in wins (98), tied for first in NCAA Tournament games (nine) and first for first in NCAA Tournament 3-pointers (19).
It is hard to develop a jump shot that lends every person watching to believe it will go in every single time, but it is a skill Thomas, now with the Toronto Raptors, still possesses.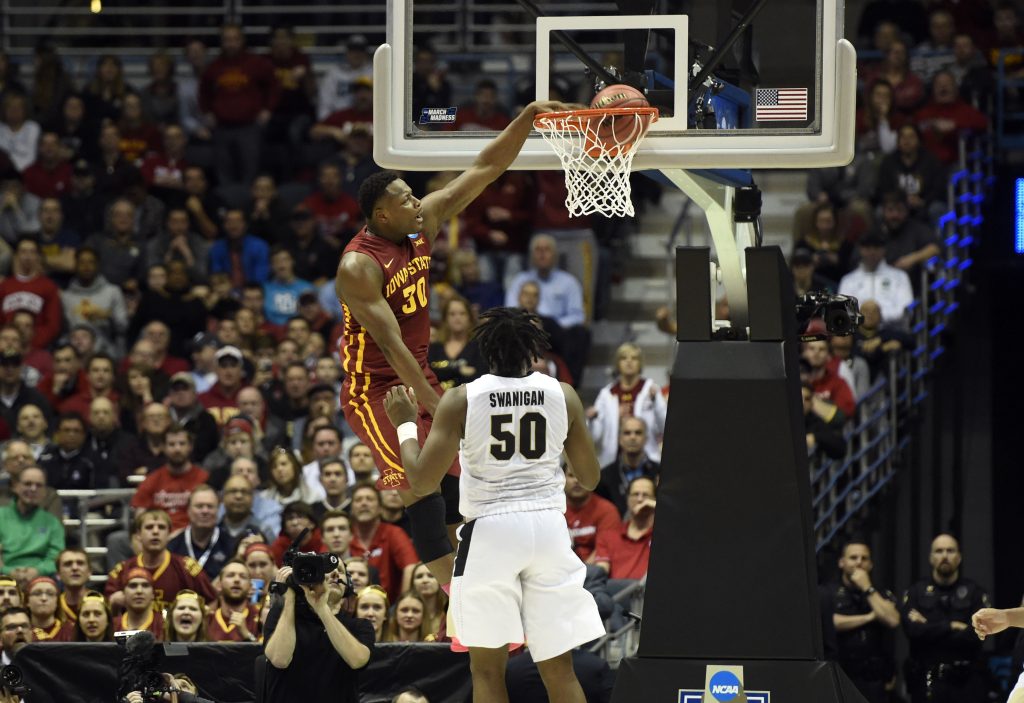 Deonte Burton (2015-17)
"The lob… BURTON THE FINISH." – Bob Wischusen, March 11, 2017
From dunking in Timberlands to putting the exclamation point on a Big 12 Tournament title, Burton showed as much personal growth during his career as any Cyclone in the decade. While he was named the Big 12's Newcomer of the Year in 2016, few people believed he had the talent or work ethic to eventually be a pro when he declared for the NBA Draft following the season.
That included NBA scouts who convinced Burton to return to school armed with a new understanding of what it would take for him to reach the next level. He used that to earn third-team All-Big 12 and All-Big 12 Tournament honors as a senior in 2017.
It also allowed us the opportunity to witness one of the greatest moments in Hilton Sou– I mean, Sprint Center, history when he solidified the program's third Big 12 Tournament title in four seasons. A week later, his individual performance against Purdue big man Caleb Swanigan nearly pushed the Cyclones to a second consecutive Sweet 16.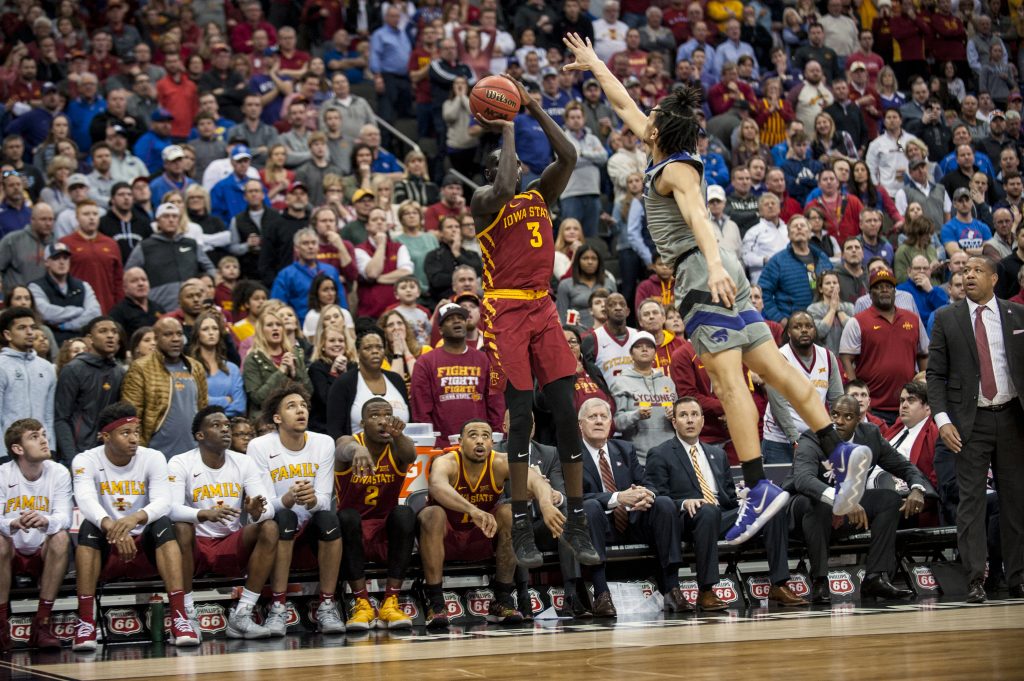 Marial Shayok (2018-19)
The most recent Iowa State transfer success story, Shayok arrived in Ames from Virginia looking for an opportunity to showcase his offensive skillset — and did he ever. Shayok finished with 637 points as a senior, the 13th best single-season mark in school history, on his way to collecting first-team All-Big 12 honors.
His most iconic moment will forever be the game-winning shot he hit in the corner in the Big 12 Tournament semifinals against Kansas State, sending the Cyclones to a final they would win over Kansas and earning Shayok the Tournament MVP award.
His 32 games with 10-plus points are tied for the fourth-most in school history in a single-season, making the 2019 honorable mention All-American one of the school's best pure scorers of the decade — if not all time.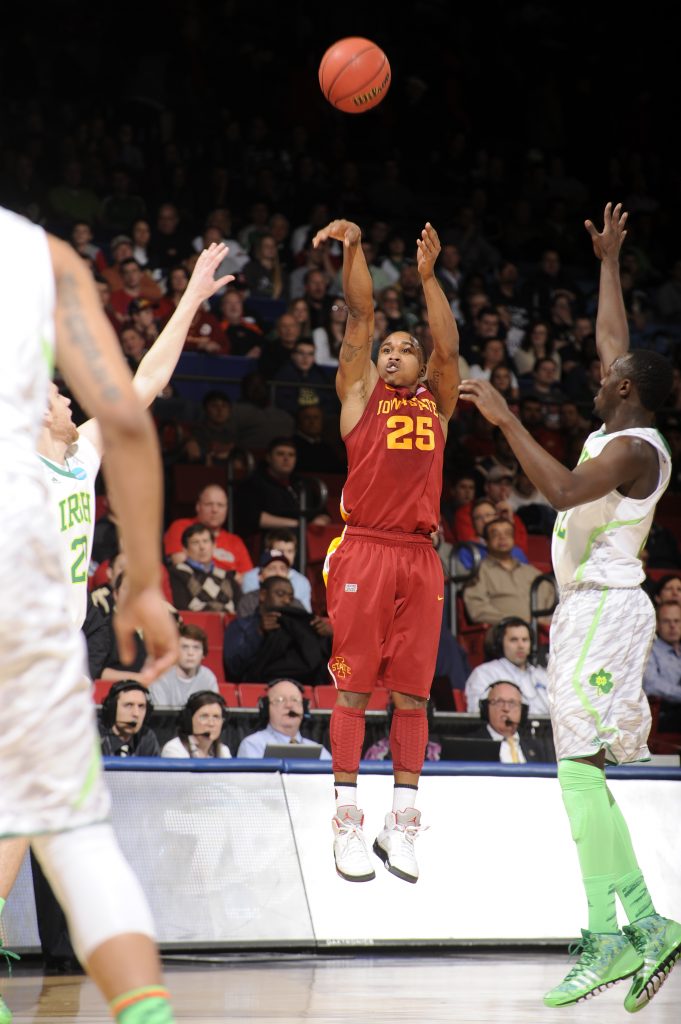 Tyrus McGee (2011-13)
The human flamethrower, the Big 12 Sixth Man of the Year in 2013 finished tied for ninth all-time in 3-pointers (146) — in just two seasons. McGee's 43.7 percent mark from beyond the arc is the second-best in school history and made him one of the program's most dangerous off the bench weapons of the decade.
He does not have the expansive list of accolades some of the others on this list — or others who did not make it — do, but his impact on his team's games cannot be ignored.
Honorable mentions: Chris Babb, Diante Garrett, Tyrese Haliburton, Will Clyburn, Scott Christopherson, Abdel Nader, Nick Weiler-Babb