Iowa State's new assistant coach James Kane arrived in Ames late on Sunday afternoon, but didn't leave the Sukup Practice Facility until the early hours of Monday morning.
Just how excited is this guy to be a Cyclone?
"I was actually up studying the walls of the practice facility," Kane said. "Looking at all of the guys in the NBA and the NCAA Tournament appearances."
He paced the walls memorizing and familiarizing himself as much as possible with the history of Cyclone basketball, texting Steve Prohm along the way.
Kane, who replaces Neill Berry (who recently bolted for Texas), has heard all about "Hilton Magic" from Prohm, his longtime friend and mentor.
"I saw Monte Morris hit a game winning shot at home and the place went crazy," Kane noted regarding his first-hand experience. "It's just the rich tradition, the fan base and the leadership being first class."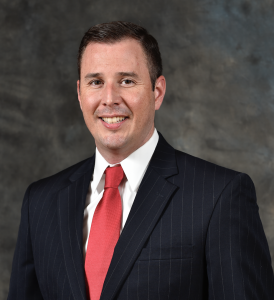 Via a recommendation from Anthony Grant (who was then at Alabama, where Prohm graduated), Prohm gave Kane his first on-the-court coaching job at Murray State in 2011. Kane was there for six seasons – four under Prohm and two under current Murray head coach Matt McMahon – before departing to Dayton before last season to rejoin the guy who gave him his first opportunity in the profession, Grant. 
"Anthony molded me for this profession," Kane said. "He taught me how to do the things you need to do to be successful in this business and he also taught me how to be a man. I was fortunate to work for Anthony at two different phases of his career."
Why take the Iowa State job? It had to be a perfect scenario for Kane to leave Grant's side. 
"The challenge of the Big 12 was appealing, but mostly it was about relationships, "Kane said. "It takes a very special situation for me to leave Anthony Grant, and Steve Prohm is that special situation."
Relationships are key/recruiting
James Kane is a "relationship guy." He believes that if you develop them the right way, good things will happen. 
"Once I build that relationship, I love getting on the court and working with the players, helping them succeed for the team and then also as individuals," Kane said. "There are different aspects of the job but the relationships are most important to me."
RELEASE | Prohm Adds James Kane To Coaching Staff

🔗 https://t.co/qiTx7ov1lE#Cyclones 🌪 pic.twitter.com/8sB8l4tEda

— Cyclone Basketball (@CycloneMBB) June 18, 2018
When it comes to recruiting, Kane is obviously comfortable in the southeast. A 2005 graduate of Florida, Kane worked in and recruited the area for nearly a decade. Of the 11 recruits that he signed during his six years at Murray, nine eventually became starters. 
However, he's recently worked the Midwest, which he plans to continue to build on while at Iowa State. 
"Obviously in Ohio," Kane said. "I'm a firm believer that it really doesn't matter where you are from. As long as you have the ability to build relationships the right way, good things will happen. I was able to get into Cincinnati, Chicago, places like that."
At the very least, the relationships within the Iowa State basketball coaching staff are rock solid. 
Entering a season full of expectations, standing beside Prohm will be two of his three aces from his successful days at Murray (William Small), and a loyal Iowa State guy in Daniyal Robinson, who most view as a future head coach.