Feb 4, 2017; Las Vegas, NV, USA; Colorado State Rams guard Prentiss Nixon (11) dribbles during a game against the UNLV Runnin' Rebels at Thomas & Mack Center. Colorado State won the game 69-49. Mandatory Credit: Stephen R. Sylvanie-USA TODAY Sports
Iowa State's 2018-19 roster is complete – that's assuming Lindell Wigginton returns for his sophomore season. The Cyclones filled their final scholarship on Tuesday with the commitment of Colorado State sit-out transfer Prentiss Nixon.
#CyclONEnation🌪🌪🌪 pic.twitter.com/QnegTFEhNc

— Prentiss Nixon1️⃣1️⃣ (@AyeYooPrentiss_) April 24, 2018
The addition of Nixon, who led the Rams in scoring as a junior in 2017-18, obviously, does not mean a ton for the program in the upcoming season considering he will not be able to hit the court at Hilton Coliseum for another year. With that said, he will be another quality practice body at the staff's disposal, which is a welcome change when you think about the fact that the team could not even play five-on-five in practice for the majority of 2017-18.
Looking past the 2018-19 season, the true impact of the Nixon addition probably cannot be fully measured until we know for certain what Lindell Wigginton's future holds at Iowa State.
It is very likely Wigginton will return for his sophomore season despite testing the NBA waters during the offseason. But, if he comes back and elevates his game to another level in his second season under Prohm's tutelage, the 6-foot-2 Canadian will almost certainly be considered a first-round (or very near it) prospect for next year's NBA Draft.
If Wiggington does leave after his sophomore season, it will surely move Nixon up another rung on the Cyclones' backcourt hierarchy entering his senior season. He will be among a solid group of returning guards that includes incoming freshmen Talen Horton-Tucker, Zion Griffin and Tyrese Haliburton plus sophomore Terrence Lewis.
Despite having to sit out the entire 2018-19 season, Nixon will still be the most experienced player of that group just based on sheer age. He will be put in a position to mesh with a group of guys who have already spent a full season on the court together battling the rigors of the Big 12.
That is where my only concern with Nixon comes in to play. Thus far in his career, it is hard to see Nixon as more than a volume scorer. Yes, he averaged 16.1 points per game as a junior for the Rams, but he did so while shooting 36 percent from the field.
For comparison's sake, the lowest field goal percentage for an Iowa State regular rotation member in 2017-18 was Donovan Jackson's 38 percent. Like Jackson, the majority of Nixon's points come as a product of jump shooting.
Of his 370 shot attempts in 2017-18, 226 of them are considered jump shots, which he averaged 0.934 points per possession on, good for the 52nd percentile nationally, according to Synergy Sports Tech. He did his best work in catch and shoot situations, averaging 1.294 points per possession on 85 attempts, which ranked in the 89th percentile.
His adjusted field goal percentage of 46.5 percent on jump shots is solid, but his true percentage of 33.6 percent on 76-of-226 shooting is not going to make many defenses quake in their shoes.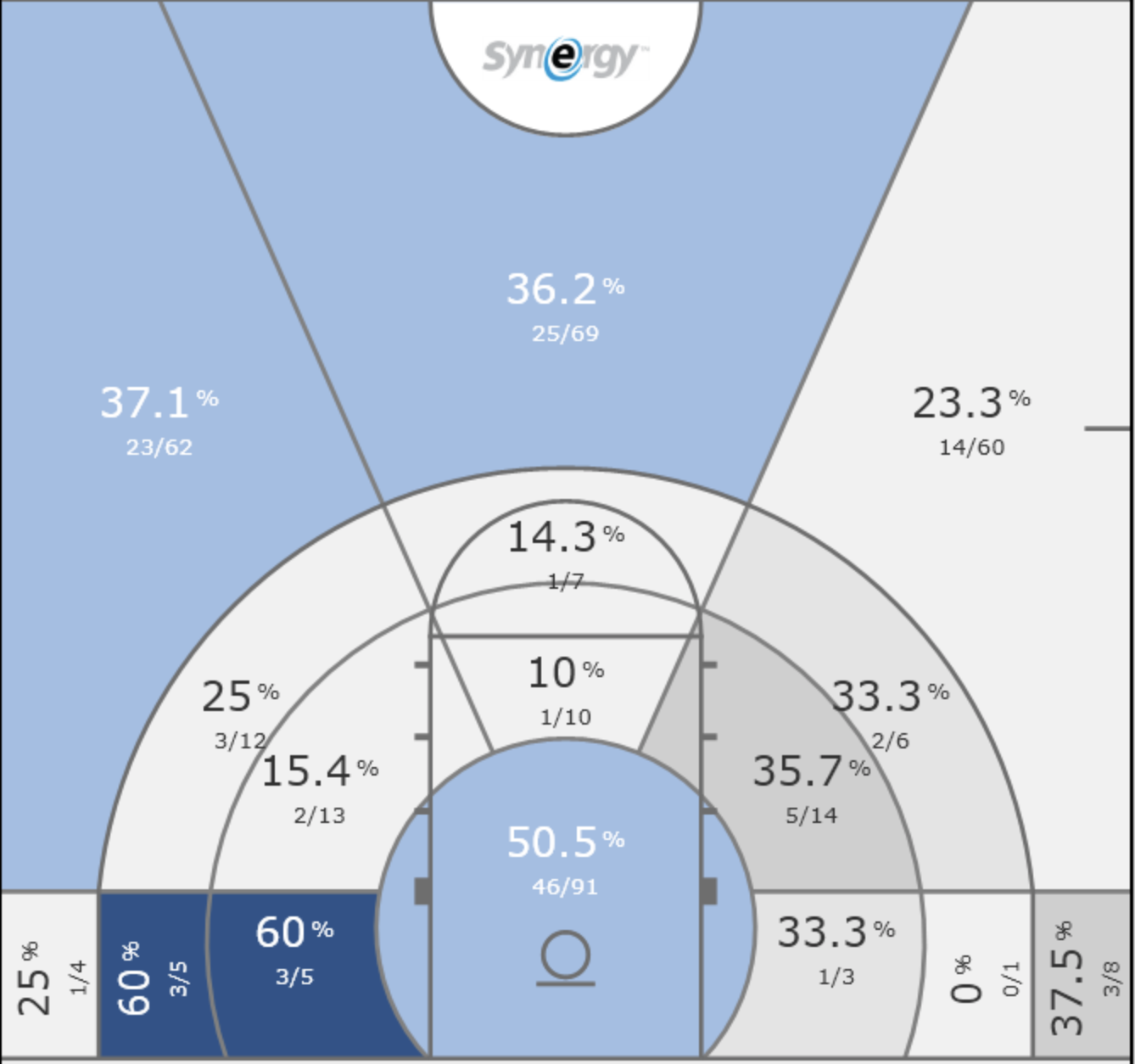 Now, I do not want anyone to think I feel like this is a bad pickup for Iowa State. He is a guy who has played at a high level for a generally solid mid-major program and has had a ton of collegiate success. Plus, he will have a full year in Ames to adjust to the coaches, personalities and playing styles already within the program.
There will be some questions to answer when it comes to finding Nixon a role in 2019-2020, but that is nothing new for any Power 5 team entering any season.