I don't claim to be on the level of @OldTakesExposed, but I'm fairly adept at traveling back in time and finding tweets from people who miiiiiight regret saying certain things…such as calling to fire Bruce Weber, who just led Kansas State to the NCAA Tournament's Elite Eight.
Today's blog highlights tweets from within the past year that called for Weber to be fired. To make it even funnier, almost all of the tweets you'll read below were from K-State fans themselves.
Now, I'm not going to sit here and say that I, myself wouldn't have called for Weber to be fired at any time in the past few years if I had a rooting interest in the Wildcats basketball team. However that doesn't disqualify me from digging up internet gold for everyone's viewing pleasure.
Additionally, many of the following people very well could remain firmly on the #FireBruce bandwagon even after an Elite Eight run. They might claim that Weber's path to the Elite Eight was easier than it should have been, or something like that. Regardless, they still look a bit silly right now!
Let's go in chronological order: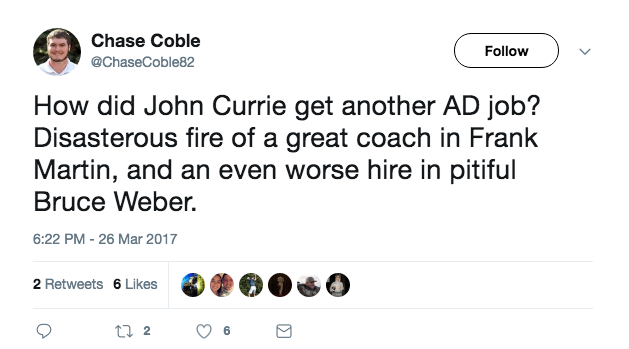 Strange. Bruce Weber has made it to the Sweet Sixteen or better four times now. Frank Martin's only done it twice, and Weber already took K-State as far as Martin ever did while in Manhattan (Elite Eight, 2009-10).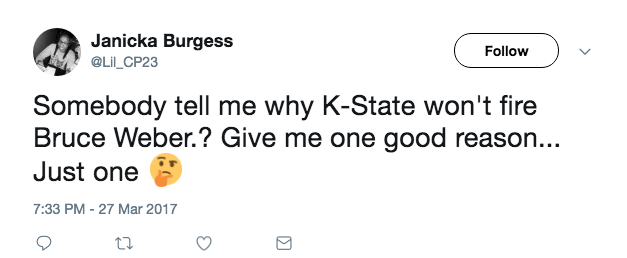 No. 1) Because he's going to make the Elite Eight in about a year or so.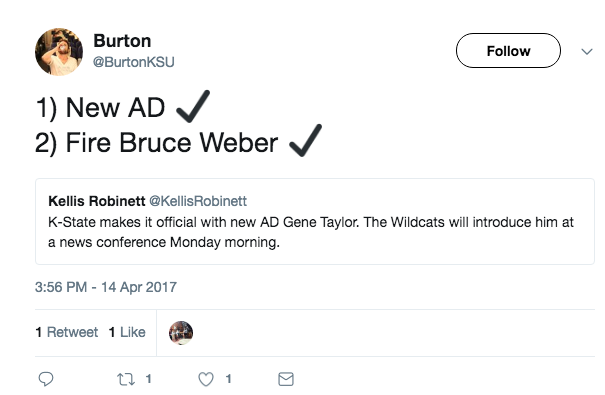 3) Don't actually fire Bruce Weber
4) Make Elite Eight
5) ?????
6) Profit
It appears #KStatePres14 would rather #gtfo.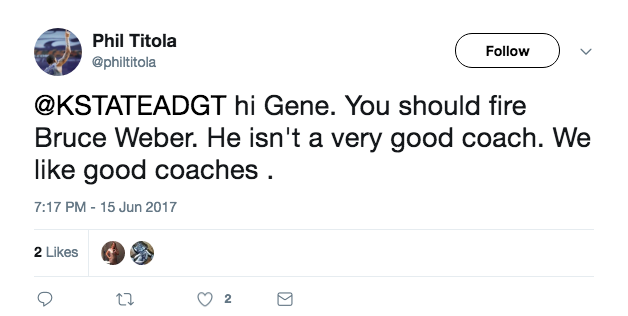 Do you like coaches who make it to the Elite Eight?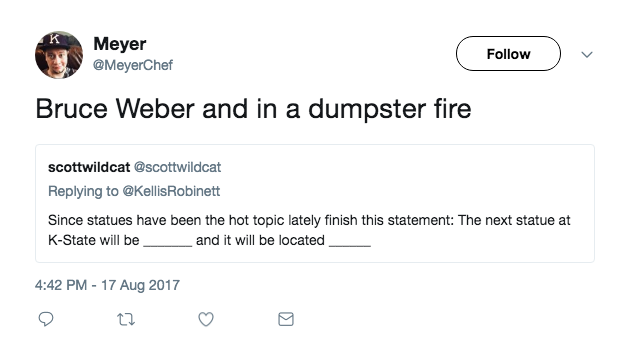 The dumpster fire will also contain Bruce Weber's newly-earned Elite Eight banner.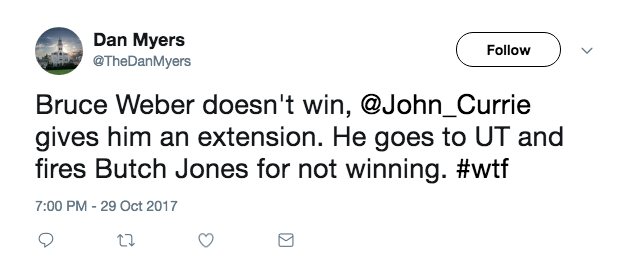 Someone should probably make sure John Currie doesn't have a time machine.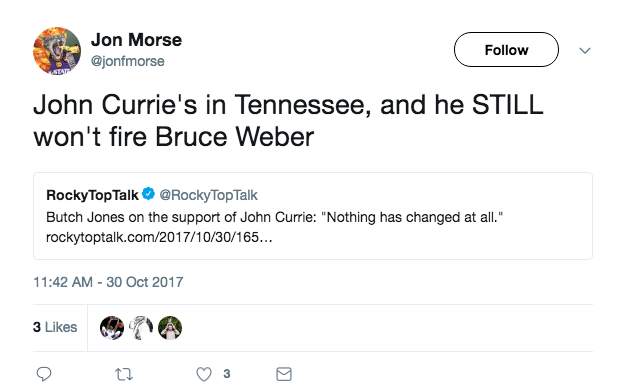 Thank goodness for you guys, am I right?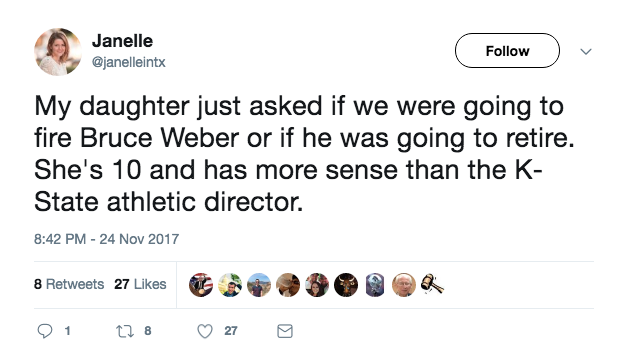 I'm not one to make witty comments about 10-year-old daughters.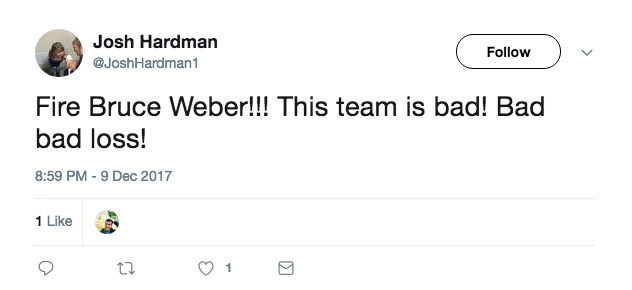 This came after the Wildcats lost to Tulsa at home back on December 9. I think most people would rather have an Elite Eight berth instead of a W against Tulsa, if they had to choose.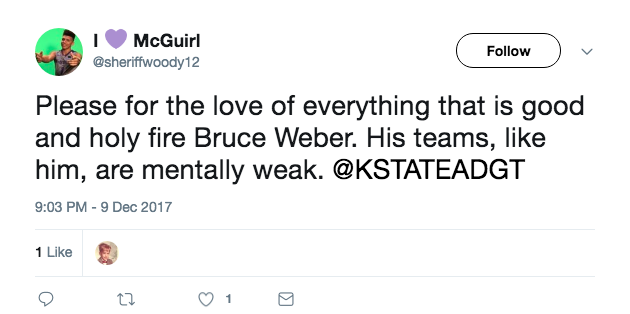 Mentally weak teams usually don't fare so well in the NCAA Tournament.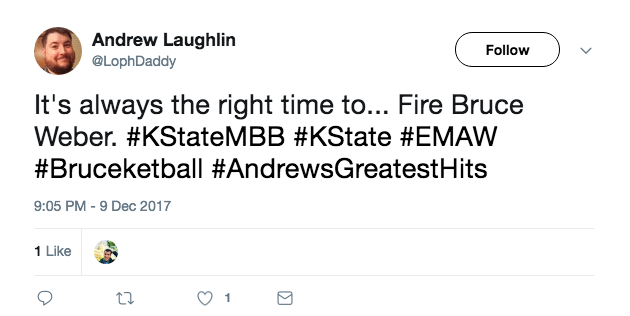 Is right now the right time to fire Bruce Weber though?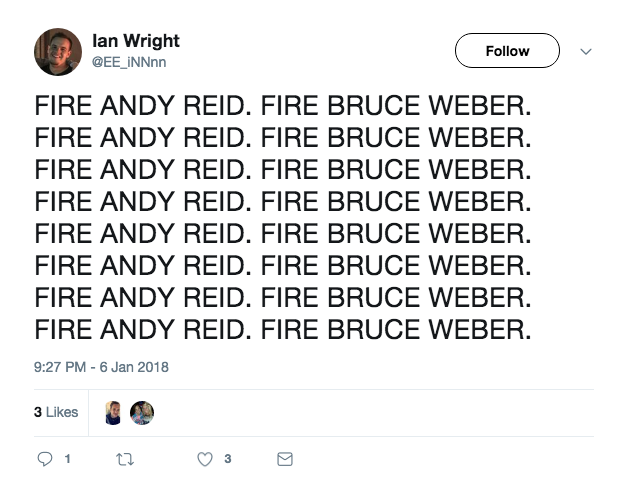 Just in: Place all bets on the Chiefs to win the Super Bowl this season.
This tweet was the first of a few that came after K-State lost by a point to Kansas in Allen Fieldhouse.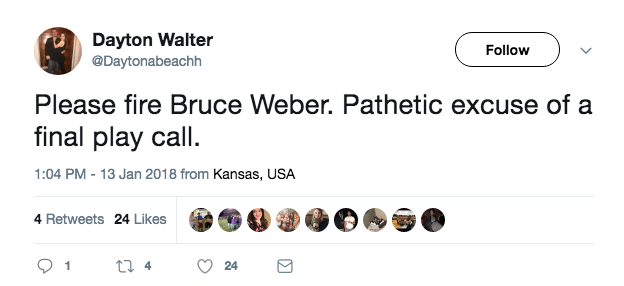 Can't win 'em all!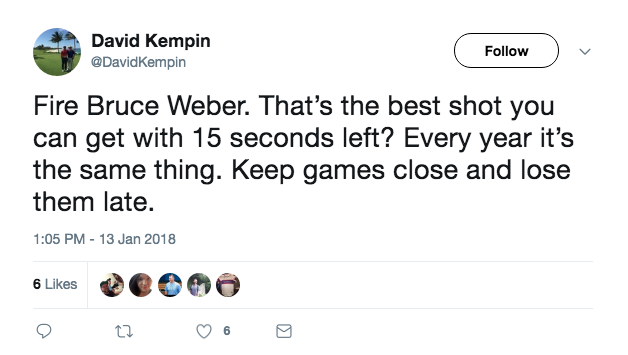 Except in the NCAA Tournament, apparently.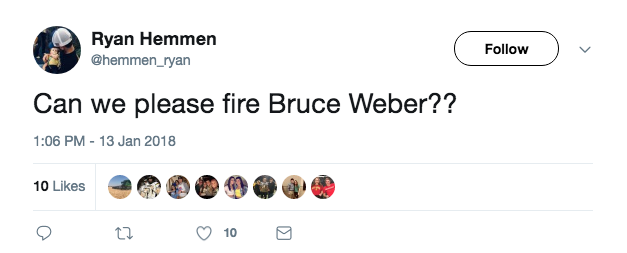 PLEASE.

I just appreciate she included the year so I was aware that the tweet was part of a full-on campaign.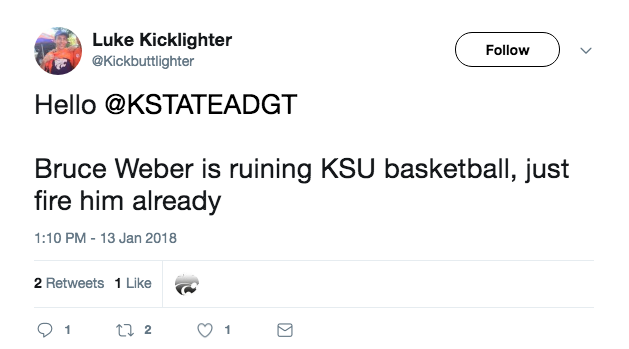 Ruining it all the way to the Elite Eight.

I believe this is called "divine intervention."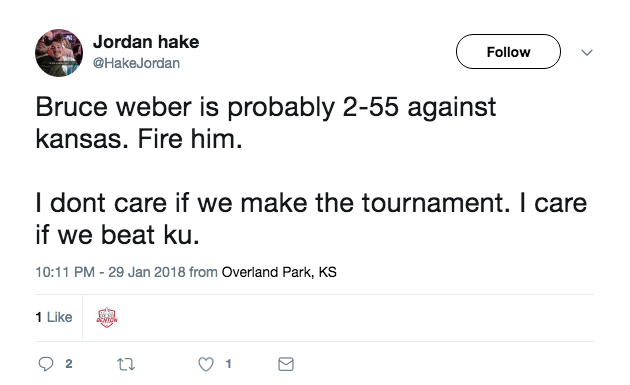 OH MAN those are quite the last couple sentences there, Mr. @HakeJordan. Because it appears to me that…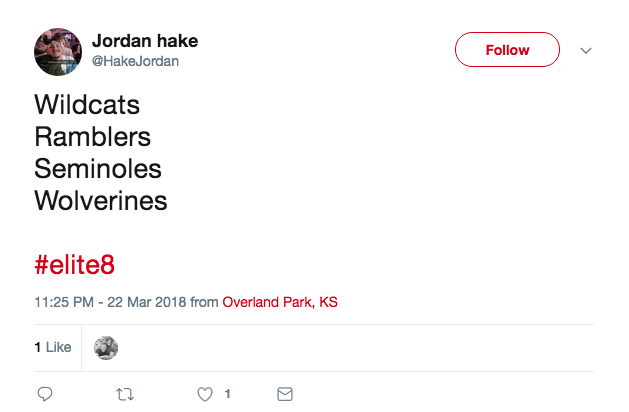 …you might care about the tournament just a little bit.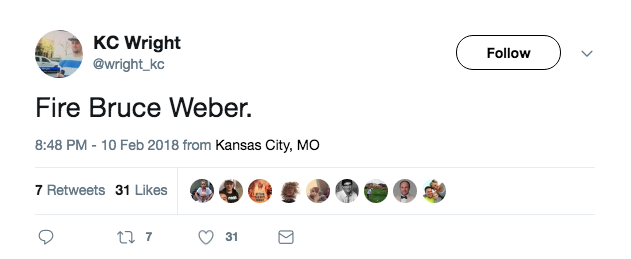 This one was after getting beat by Texas Tech in Bramlage by 19.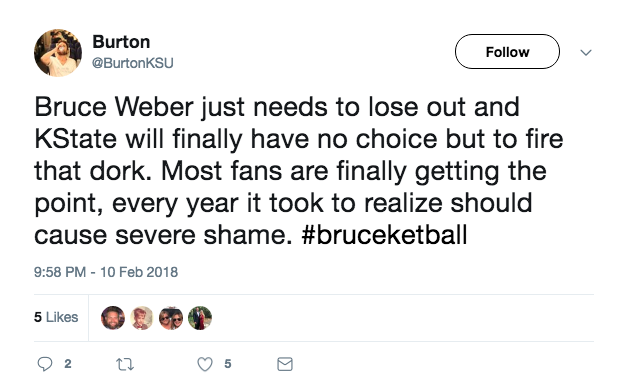 If only K-State would have just lost out, then Burton would have been happy.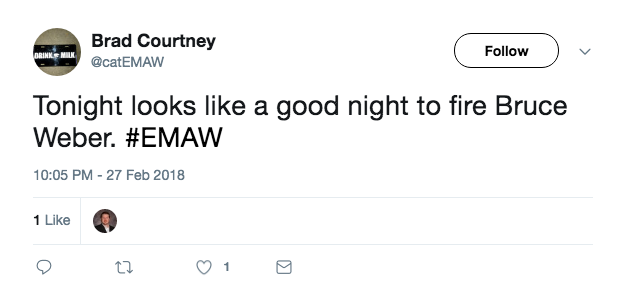 This one was after a 66-59 loss to TCU on the road. Pretty run of the mill if you ask me.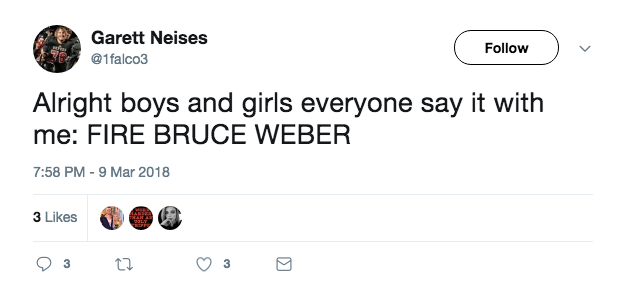 Firing a coach right before the NCAA Tournament is always the perfect time to fire a coach.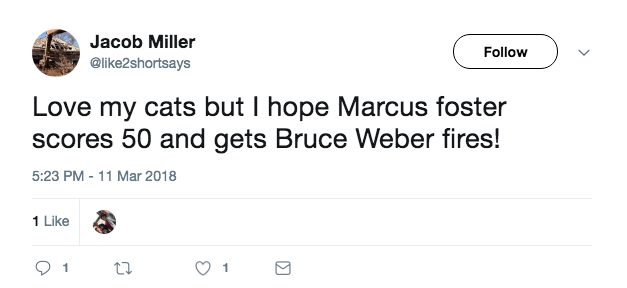 THE HOTTEST OF TAKES. (Marcus Foster scored 5, Bruce Weber did not get fired.)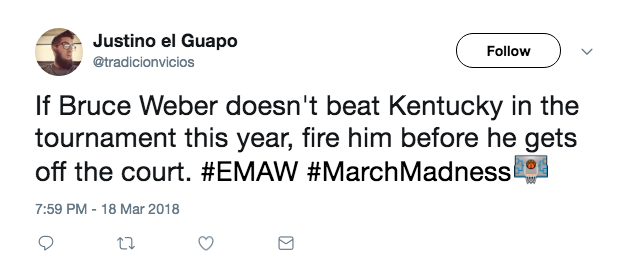 The #FireBruceWeber crowd has been persistent up until the very end. You have to applaud their consistency.