The off-season in the NBA may be the most exciting non-sporting event in sports. The NBA Draft is the official kick-off of its soap-opera season and I am geeked. The NBA Draft does it right, all 60 picks are hammered out in one night, there are trades galore, spotlight stealers (I'm looking at you John Calipari and Lavar Ball) and Cold War level posturing.
It all makes for a holiday in the Blum household.  Here are a few items to keep an eye on if you want to jump in on the upcoming fun Thursday night.
Cyclones getting names called?
All four members of Iowa State's decorated senior class worked out for NBA teams the last several weeks in preparation for the Draft. Monte Morris is the headliner and dealt with an unfortunate quad muscle issue over the past couple weeks that limited his opportunity to work out for squads. He is reportedly healthy now. Teams know what they could get in Morris: a reliable presence and tremendous decision maker in the pick and roll game.
The knocks on Morris are that his raw physical tools aren't flashy, he isn't going to win any jumping competitions and there is some unknown on his 3-point shooting ability at the NBA arc. The intangibles are off the charts, however, and Morris should expect to hear his name called in the mid to late second round. From there, it's all about fit and finding a roster that can use him a backup point guard.
Only first round picks get guaranteed NBA contracts, which adds to the drama of the evening. Just 20 percent of players selected in the second round the last five years have played meaningful NBA minutes.  If he finds the right fit, I expect Morris to beat the odds and have a long, sustained NBA career.
Deonte Burton also has an outside chance of hearing his name called in the second round. He is the epitome of a wild-card. Four years ago, I would have said there is no chance he hears his name, but the NBA is morphing into a hybrid game and that's exactly what Deonte is. He can shoot the three well enough to keep you honest and his wing-span measured at a ridiculous 6'11'5, which allows him to defend the forward spot, even if he is only 6-foot-4. He also weighed in at 266 pounds at the Portsmouth showcase, which is incredible for his jumping ability. A team could roll the dice on Deonte in the second round, but at the very least expect Burton to be picked up on a Summer League roster.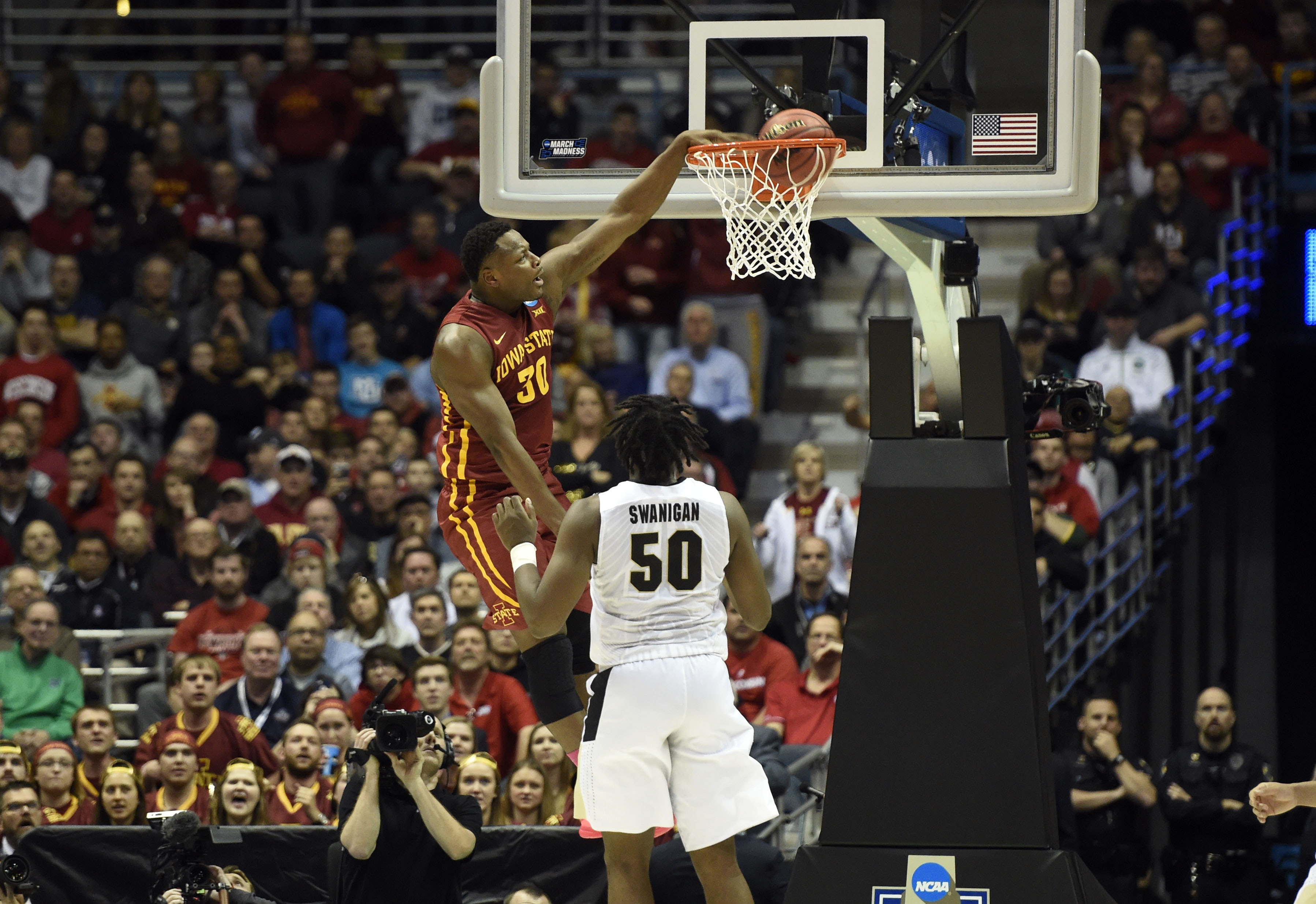 Naz Mitrou-Long and Matt Thomas also worked out for numerous NBA teams. Their chances of being selected are slim, but both should find themselves in the NBA Summer League in July. With the modern NBA game, teams need shooters and both Mitrou-Long and Thomas are proven out to NBA range. Naz even worked out as point-guard, which may be his best chance to succeed at the next level.
Big 12 Impact
A few Big 12 players should be first round selections. Kansas' Josh Jackson is a likely selection in the top five picks, Texas' Jarrett Allen is a potential lottery pick as well. Oklahoma State's speedy point guard Jawun Evans and Baylor's Jonathan Motley are borderline first-rounders. Also, keep an eye out for K-State's Wesley Iwundu, who has been rising up draft boards and could be an early second round pick.
It's worth noting that two of the projected top three picks for the 2018 Draft are on Iowa State's schedule next season in Missouri's Michael Porter and Texas' Mohamed Bamba.
Just to amuse myself and so I can be rightfully scolded after the fact; here is my attempt at what the lottery will look like.
Philadelphia Sixers-Markelle Fultz-G, Washington
Joel Embiid was my favorite part of last year's NBA season. The guy, when healthy, is a revelation. Pair Embiid with Dario Saric, Ben Simmons and Markelle Fultz and the Sixers are going to be worth the NBA League Pass subscription. Fultz is a do-it-all guard and should average 15+ points as a rookie.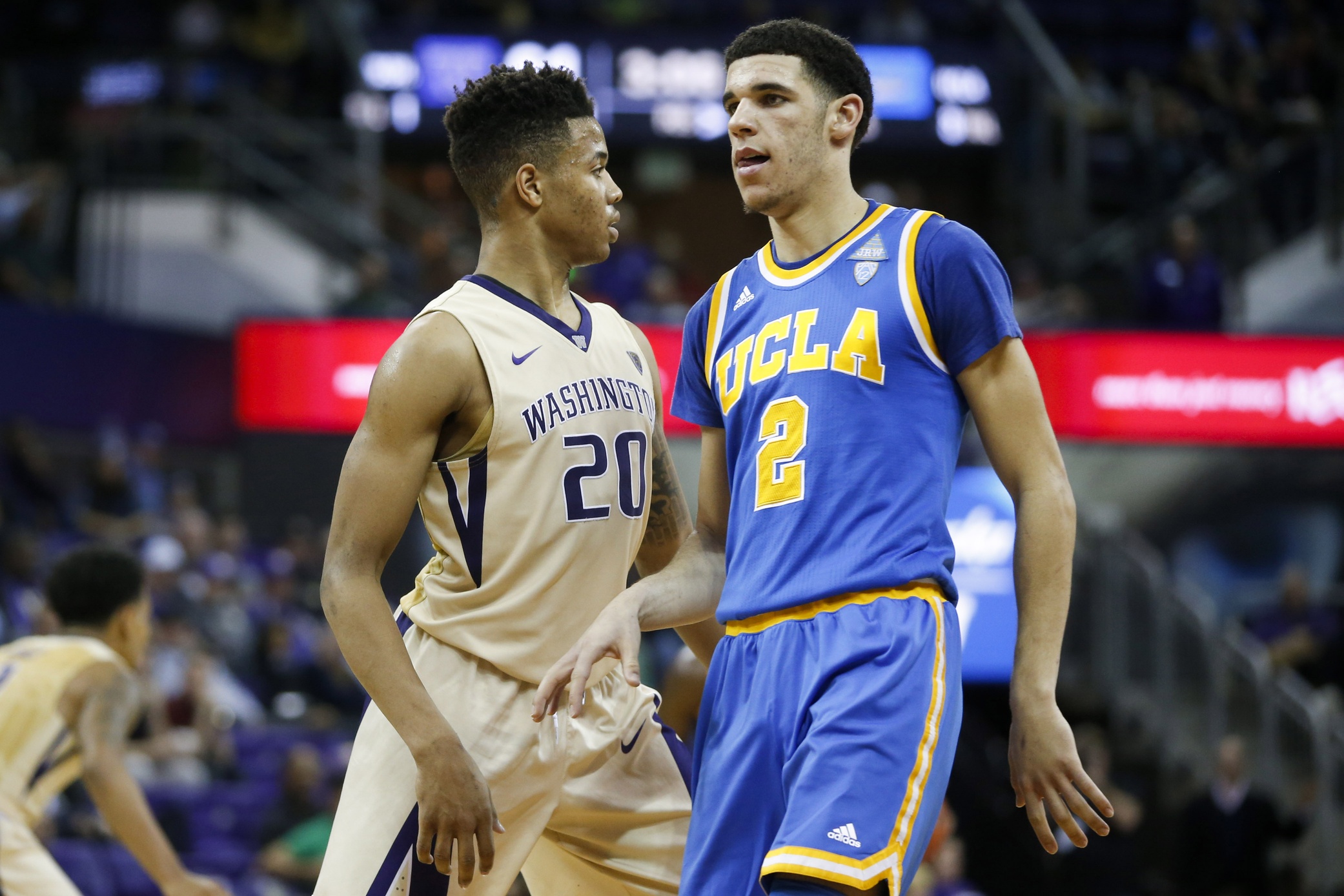 Los Angeles Lakers-Lonzo Ball, G, UCLA
Lonzo is really freaking good and it's unfortunate his pops take away from his legit skill.
Boston Celtics-De'AAaron Fox, G, Kentucky
I have a hankering this pick gets traded by Boston because someone will want to jump up to nab Fox, who is my favorite prospect in the Draft. He is a freak athlete with the highest upside of any of the guards IMO. If he ever consistently shoots the three, he is going to be near Russ Westbrook level unstoppable.
Phoenix Suns-Jayson Tatum, F, Duke
Phoenix is way young and could use an immediate impact guy.
Sacramento Kings-Josh Jackson, F, Kansas
Jackson has reportedly had a few bad work-outs in the last couple weeks. Teams are greatly concerned (and rightfully so) with his shooting ability. If he figures it out, he could be an All-Star. If not, he is a really good defender that dunks a lot. Sacramento is direction-less like usual and always worth a laugh during the Draft.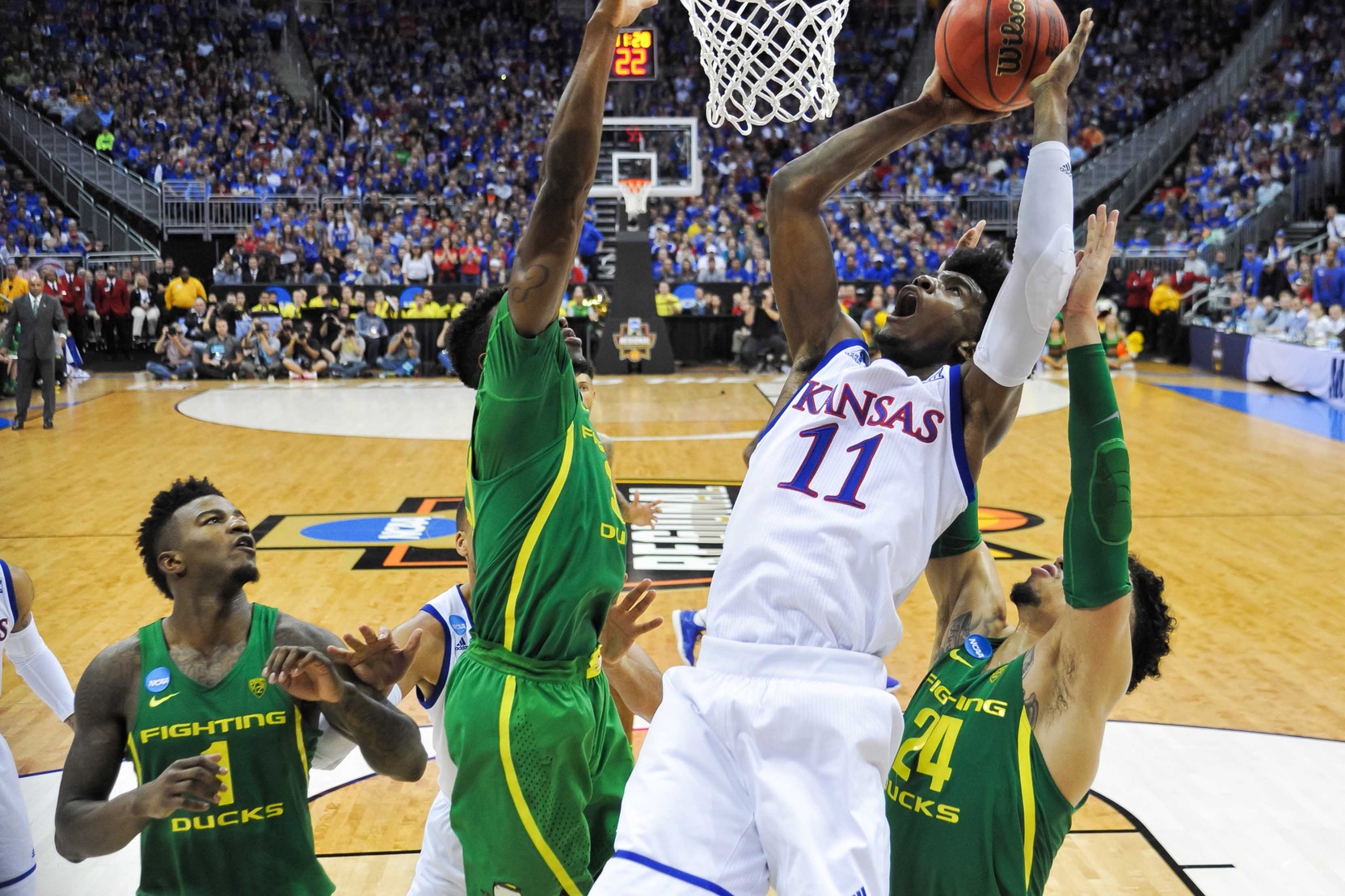 Orlando Magic-Malik Monk, G, Kentucky
I'm one of three Magic fans in the state and the last six years have been miserable. The Magic have a new GM so that's fun. The Magic need offense. Monk may not guard anyone, but he can score. Scoring is good.
Minnesota Timberwolves-Lauri Markkanen, F, Arizona
The Timber-pups are almost Playoff ready. Towns and Wiggins are a nice foundation and a stretch forward would be a tasty complimentary piece.
New York Knicks-Jonathan Isaac, F, Florida State
The Knicks could use a guard so Dennis Smith may be an option here. Phil Jackson generally doesn't pass up on high-upside players with size and that's exactly what Isaac is.
Dallas Mavericks-Dennis Smith, G, NC State
Would be a nice pairing with Harrison Barnes in the back-court for the rebuilding Mavs. Barnes quietly averaged 19 points and 5 rebounds last year for Dallas. Barnes also cashed a $22 million check, so that's nice as well.
Sacramento Kings-Frank Ntilikina-G-Belgium
Anytime Vlade Divac can draft a Belgian point guard, he should for our amusement.
Charlotte Hornets-Luke Kennard-G-Duke
Shooters always rise on Draft night and Kennard, next to Monk, is the best pure shooter in the Draft.
Detroit Pistons-Zach Collins-F-Gonzaga
I got to see Collins in person against Iowa State in Orlando and came away very impressed. He has a 15 year NBA career ahead of him. Wouldn't be surprised if he climbs into the top 10.
Denver Nuggets-John Collins-F-Wake Forest
The Nuggets need a big and Collins is the most skilled big available after Markkanen and Zach Collins. It feels like roughly 50 years since Carmelo led the Nuggets to the Western Conference Finals in 2009. The Nuggets haven't made the Playoffs since weed was legalized in Colorado, not that there is a correlation.
Miami Heat-Donovon Mitchell-G-Louisville
Pretty generic pick for a generic franchise currently in Miami.
It should be a wacky and wild good time. If the Iowa State players aren't selected, we should know their Summer League destination later Thursday evening or first thing Friday. Summer League begins July 1st.
Stay tuned to Cyclone Fanatic for all updates. Happy NBA Draft night!