MILWAUKEE — Steve Prohm is planning on coaching his 5th-seeded Iowa State team this Thursday vs. Nevada (and hopefully Saturday vs. Purdue or Vermont) in the NCAA Tournament, but a backup plan is in place.
That's just in case his wife, Katie, happens to go into labor to deliver the couple's second child.
"I hate that my wife isn't here," Prohm said upon the team's arrival in Milwaukee on Tuesday afternoon. "That's probably the toughest thing because you want to be able to share these moments. She did a lot for me to be able to come here and take this job."
Katie is currently nine months pregnant and officially due "around" March 27.
So just in case Coach has to jump on a plane here over the next few days, who will take over and lead the Cyclones?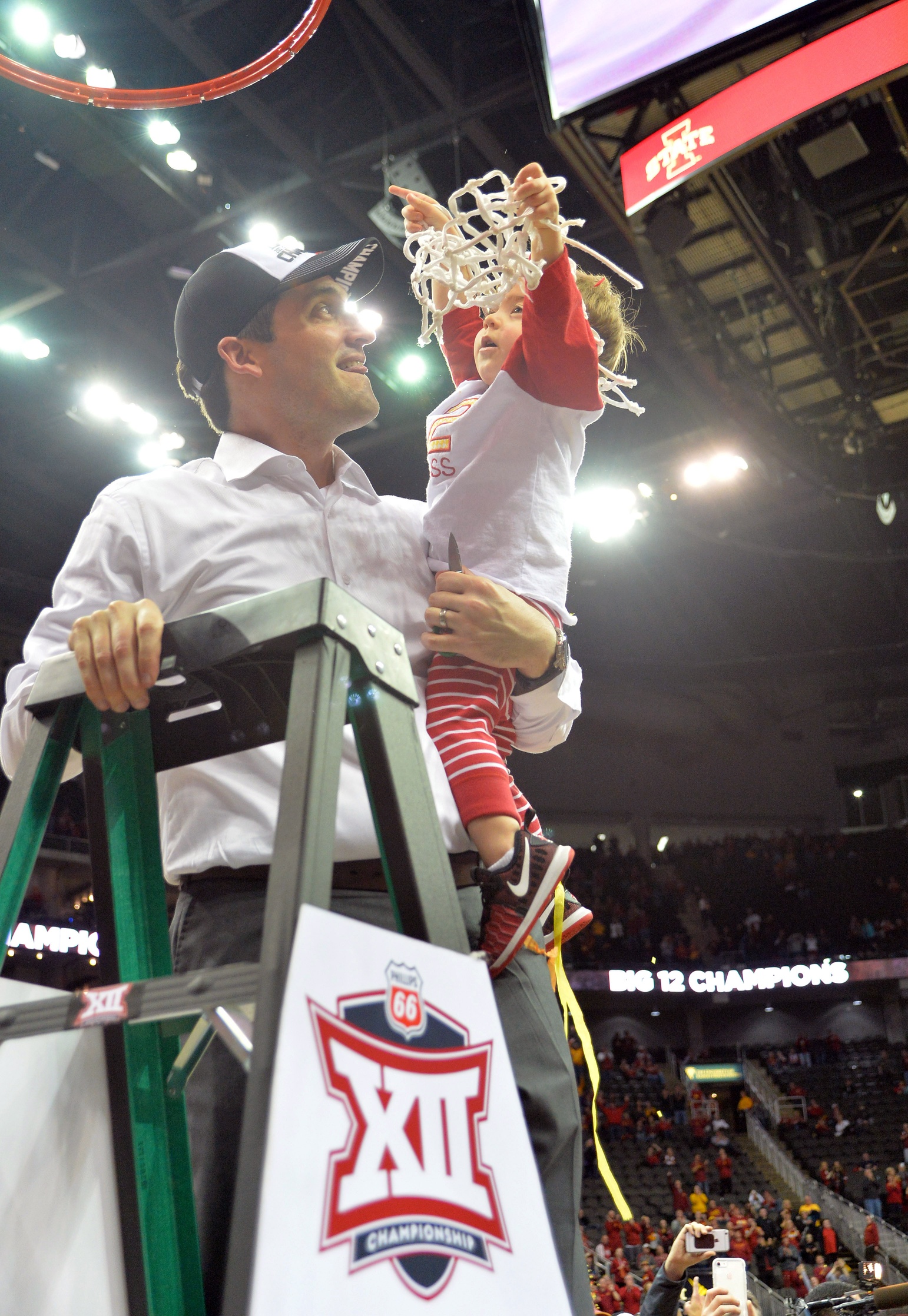 Assistant coach William Small is that man.
"He has been with me for six years now," Prohm said. "I trust him and he is great with the guys and understand what I want. If that happens, he will take over."
Small began his coaching career in 1994 and has been with Prohm since 2011. Before joining the Murray State staff, Small was on former Iowa State head coach Tim Floyd's staff at UTEP during the 2010-11 season.
"Last weekend was great so hopefully we are able to advance and I can get them back," Prohm said.
After practicing in Ames, the Cyclones arrived in Milwaukee at around 4 p.m. on Tuesday. The team had a meal scheduled for Tuesday night but would not see the basketball floor again until Wednesday.
Iowa State's open practice (to the media) at the Bradley Center is scheduled to begin at 5:10 p.m. on Wednesday.