AMES — For good reason, we all love the state of Iowa. It's an amazing place to raise a family. The people are a nice as you can find. Traffic isn't bad. The cost of living is very affordable. Oh, and don't forget about the water.
But when it comes down to what fans care about – winning basketball games – you have to have great players. It's as simple as that. 
"More often than not, the team with the best players is going to win," the great Cyclone legend Johnny Orr once said.
Over the course of history, consistently getting really good players to Ames has been a challenge.
Knowing that, Iowa State basketball's 20th head coach, Steve Prohm, has a plan in place.
Look in the mirror. You Fanatics are Iowa State basketball's top selling point on the recruiting trail.
"The thing we sold at Murray is that you will play in front of great fans and if you really love to play basketball, this is where you want to be," Prohm told CycloneFanatic.com on Tuesday. "So I look around Ames, Iowa and I mean, you have been in there but I haven't been in there yet. Everybody says it (Hilton Coliseum) is one of the best places in the country to play." 
Trust us, coach. It is.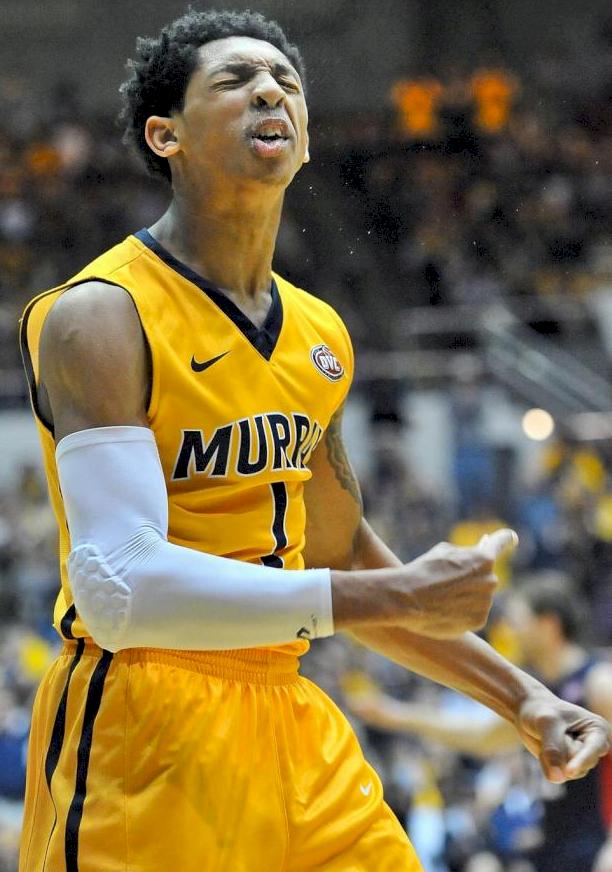 ABOVE: Murray State point guard Cameron Payne is expected to be a Lottery pick in this year's NBA Draft. 
But there isn't much to do in Ames…
This can be a good thing according to Prohm, who won 104 games in four years in Murray (a town with the population of 15,000). 
It has to be the right type of player though.
"If you really want to be a player and get better, what else are you going to be doing? Come right here and let's get better,"Prohmsaid. "Basketball can be your mainstay here. You don't have a million things putting you in a position to forget about basketball. I want guys who want to get better. That was the thing about our guys at Murray. They wanted to be in the gym."
"If you can recruit to Murray, you can recruit to Ames."
I think I've heard that line exactly 251 times since Prohm took the Iowa State job on Monday. On the surface, that is a fine point. The fact that this guy attracted NBA talent (like Cameron Payne who you'll see a photo of above) to Murray is beyond impressive. But as a whole, Murray State won in the Ohio Valley. To quote Dan Hawkins, this is "the Big 12!"
Prohm knows that he will have to step up his recruiting game to achieve consistent success at the highest level of the sport.
"We will get good players," Prohm confidently said. "They have a good formula here. I think the high school and junior college mix with transfers, that's a huge thing. When people come on campus, you  have to show them the environment. You have to show them that people care. This is the place to play."
JOTTINGS
BUILDING A STAFF: Prohm said that he plans to have a staff in place sometime next week. What exactly is he looking for? 
"I have a pretty good feel for the south so I will look at from a junior college standpoint, that will be important I think. Also the Midwest because the Milwaukee's, Chicago's, the Kansas City's and Minneapolis'. St. Louis, that's a three to six hour range from here."
OPEN SCHOLARSHIPS: What does Prohm plan to do with Iowa State's open scholarships for next season?
"We have two. I don't know. I need to look at that and evaluate that.  That possibly could happen. I'd probably like to get some transfers out there. A big maybe, but I really want to get a feel for these guys over the next couple of days, look at them see exactly what we have and what we may need."