Iowa State redshirt junior guard Jadda Buckley rushes down the court past Oklahoma freshman guard Chelsea Dungee at the women's basketball game on Wednesday, Jan. 11, 2017, at Hilton Coliseum in Ames. Photo by: Lani Tons
It was another tough loss for the Iowa State women on Wednesday night in Hilton Coliseum. This time, the Cyclones fell victim to No. 22 Oklahoma by a 67-57 final.
Just like Iowa State's previous three league losses, the Cyclones hung around for the majority of the game. Toward the end of the contest, Iowa State just couldn't make the crucial plays while Oklahoma did. That is why the Sooners are a top-25 team and is also why the Cyclones are where they are, according to ISU coach Bill Fennelly.
"At the end of the day it's about my responsibility to put this team in a chance to win games," Fennelly said. "I think every game we lost in the Big 12 and you add Mississippi State to it, we have been in the game with a chance to win."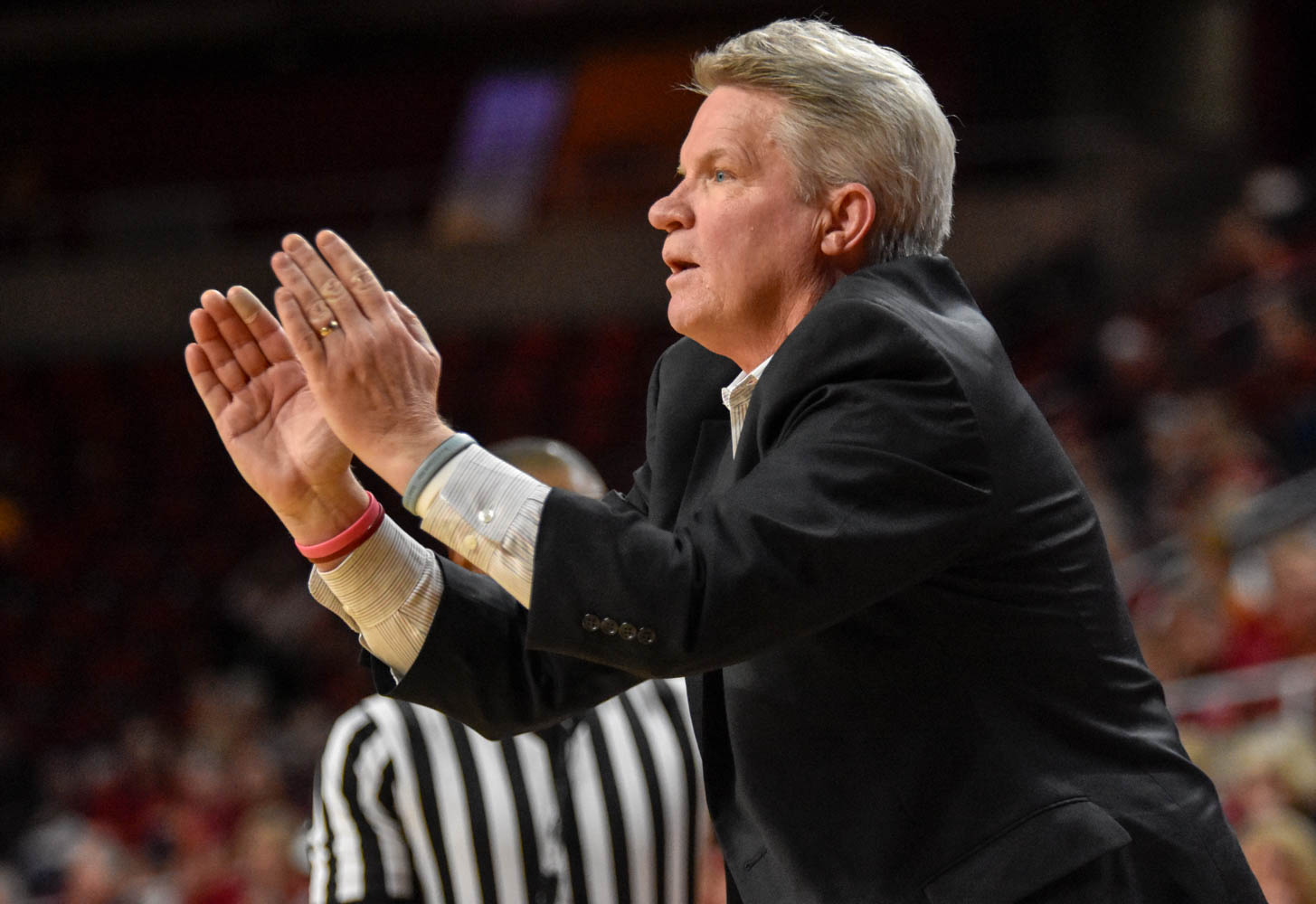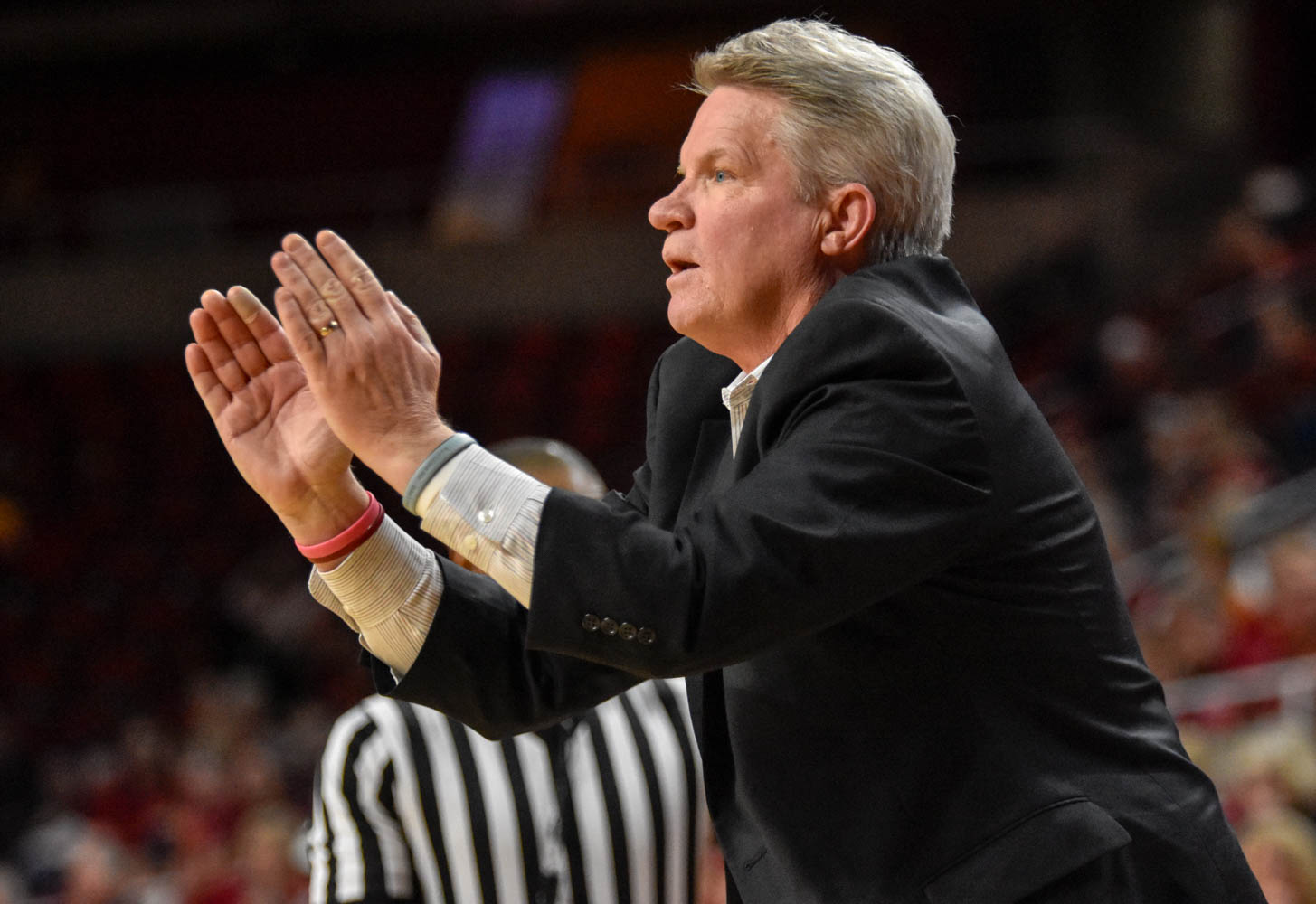 The last five minutes of the game ultimately did the Cyclones in. They couldn't get shots up. Iowa State only scored four points during the duration of that time. The Cyclones also turned over the ball four times.
"We kind of looked around and were looking for someone else to take a shot," Fennelly said. "They switched the ball on the perimeter. We wanted to take the ball to the basket. We had a couple good looks at it and I think, there were a couple times we had a shot and passed it up. Then oh I'm open and then they got into us and we took a bad shot."
To open the second half, Oklahoma's defense started to pressure Iowa State with some half-court trap and full-court press. That defensive style got the Cyclones out of rhythm offensively, which led to them missing opened looks that would usually fall for Iowa State.
As Fennelly put it, Iowa State needed a top-25 effort from everyone tonight and they didn't get it. Especially from the Cyclones' "Big Three," Jadda Buckley, Bridget Carleton and Seanna Johnson.
Despite those three players combining for 37 of Iowa State's 57 points, the trio also went 13-40 from the floor. That's a collective 32.5 percent shooting effort.
"We are right there," Carleton said on if the team feels they are close to getting over the hump. "It's obviously motivating for us. We want to be able to finish games. Coach always talks about finishing. We have to be able to play a whole 40 minutes and not have any lapses. That's what hurts us sometimes is playing 35 minutes or 37 minutes even and having those mental errors that we need to clean up."