Jan 24, 2017; Knoxville, TN, USA; Kentucky Wildcats head coach John Calipari argues a call in the first half at Thompson-Boling Arena. Mandatory Credit: Bryan Lynn-USA TODAY Sports
Over the last three years, the Big 12 has rung up a 20-10 lead and dominated the SEC in the annual "Challenge."
Looking at this year's matchups, it may be safe to say the Big 12 seems like the favorites to once again win the Challenge.
Let's take a look.
Texas A&M @ West Virginia 11 a.m. CT on ESPN
During this week's Big 12 teleconference, Huggins stressed that the Aggies size (which may be West Virginia's tallest opponent all season) may give the Mountaineers a headache. Texas A&M is No. 5 in terms of height according to KenPom and its top-2 scorers stand at 6-foot-10 and 6-foot-9 respectively.
While West Virginia may be a disadvantage in the height category, it pretty much out does Texas A&M in every other column. The Mountaineers are in the top-10 in adjusted offensive and defensive efficiency according to KenPom while the Aggies are outside the top-50 in offensive efficiency and outside the top-30 in defensive efficiency.
KenPom has West Virginia beating Texas A&M, 81-64, with a 94 percent chance of victory.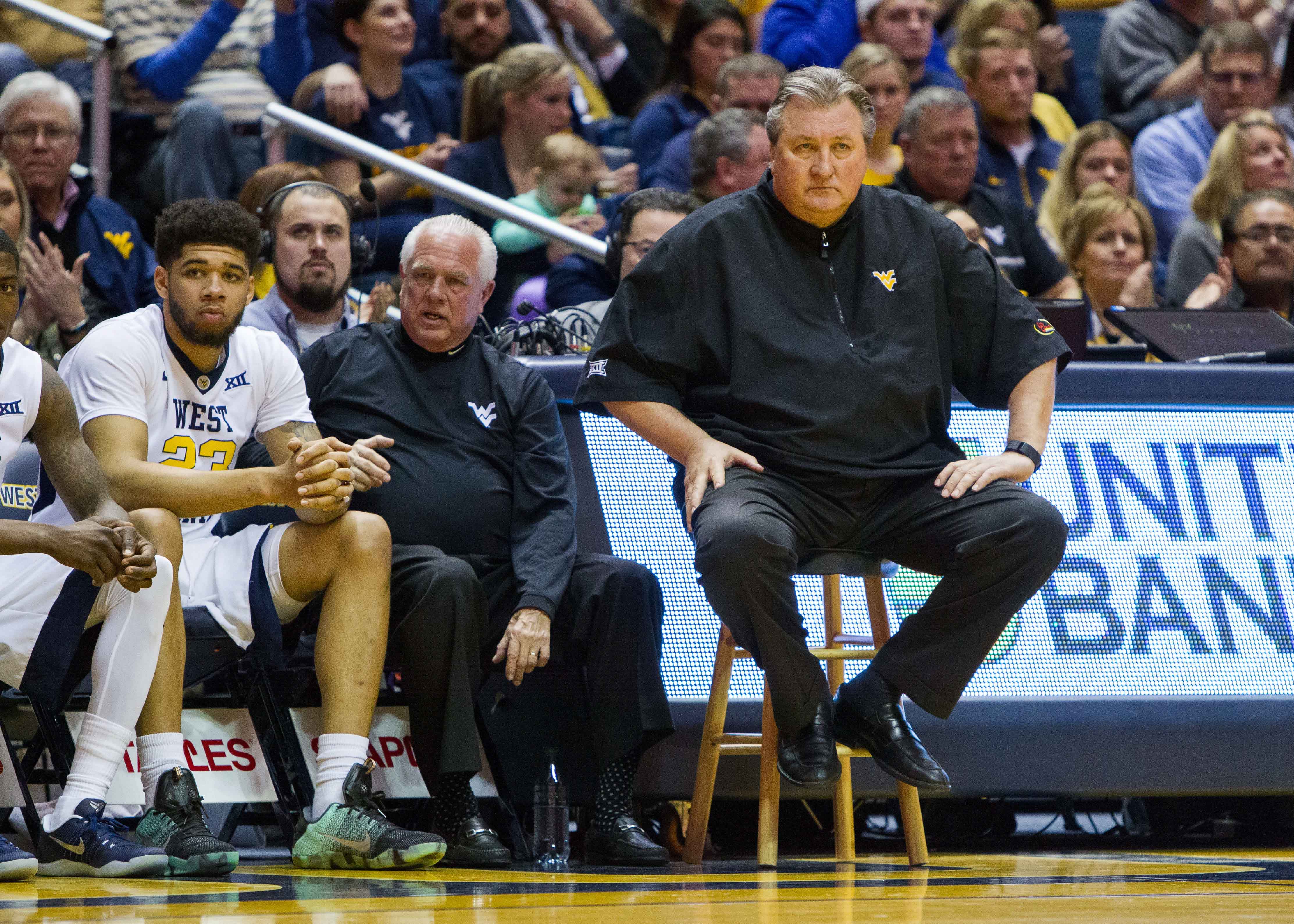 Florida @ Oklahoma 1 p.m. CT on ESPN
The past two games have not been favorable to the Sooners. They have lost two close games to Iowa State and Texas. Now, they are set to take on a tall, athletic team in the Florida Gators.
"(Florida coach) Mike White does a terrific job," said Oklahoma head coach Lon Kruger. "They will pressure a little bit, 3-quarter court, after makes. They push the ball offensively. Really talented group that is playing well."
Florida is coming into this game after hitting a school-record 19 threes in a 106-71 win over the LSU Tigers. KenPom expects the Gators to defeat the Sooners, 77-72, with a 69 percent chance of victory.
Kansas State @ Tennessee 1 p.m. CT on ESPN2
Last time out for Kansas State, the Wildcats allowed Iowa State guard Matt Thomas to hit seven threes. Against Tennessee, Kansas State has to try to contain Robert Hubbs, who is coming off a 25 point and 64.3 percent shooting from the floor game against Kentucky.
KenPom has Tennessee beating Kansas State, 75-74, with a coin flip (50 percent) chance of victory.
LSU @ Texas Tech 1 p.m. CT on ESPNU
Texas Tech is coming off a close loss to Baylor, 65-61, while LSU is coming off a crushing defeat by the hands of Florida, 106-71.
KenPom has the Red Raiders handing the Tigers another defeat, 84-70, with a 90 percent chance of victory.
Texas @ Georgia 3 p.m. CT on ESPN
The Longhorns are coming off a one point victory over rival Oklahoma, 84-83, while the Bulldogs are heading into this game looking to get back on the winning track after to major defeats by Texas A&M and Alabama.
The good thing for Georgia, KenPom has it defeating Texas, 69-63, with a 71 percent chance of victory.
Iowa State @ Vanderbilt 3 p.m. CT on ESPN2
After almost blowing a 20-point lead against Kansas State, Iowa State packs its bags to head to Nashville, which is a tough place to play.
Looking at Bryce Drew's team, Prohm really likes their unit. According to Prohm, Vanderbilt's Matthew Fisher-Davis is a terrific player and Luke Kornet provides a lot of issues due to his size at his position.
Not only does Prohm like the make up of this Commodore team, he sees a Big 12 team in them in one aspect of the game.
"Defensively, yes," Prohm said when asked if Vanderbilt is comparable to any Big 12 team. "Because of the Drew's, they play that zone (which Prohm calls the Baylor zone)."
The Cyclones scored 63 points against that Baylor zone defense earlier this season.
This one is expected to be a close one as KenPom has Iowa State beating Vanderbilt, 72-70, with a 58 percent chance of victory.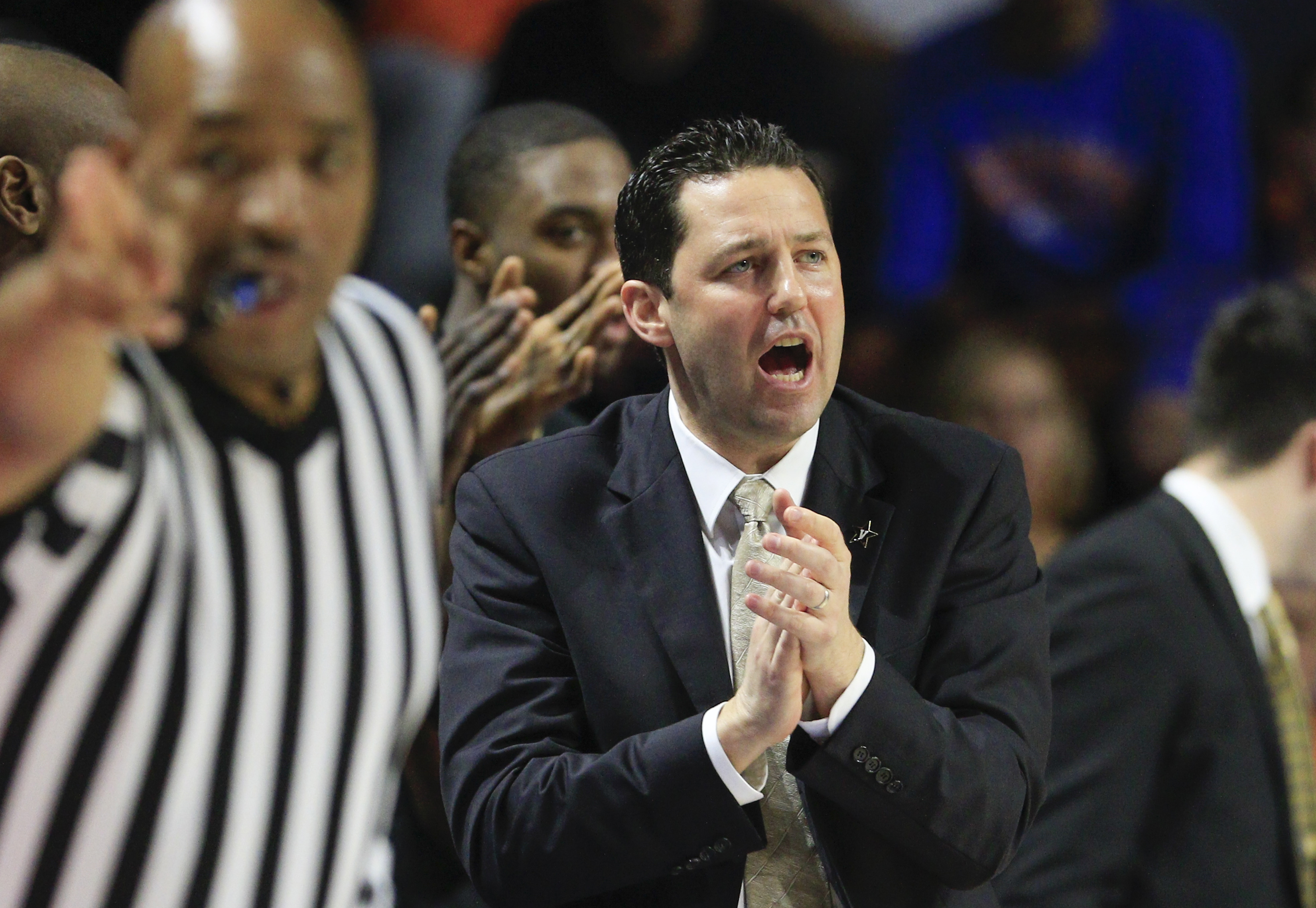 Arkansas @ Oklahoma State 3 p.m. CT on ESPNU
After starting 0-6 in the Big 12, the Cowboys have reeled off two straight wins over Texas Tech and TCU.  However, the Razorbacks aren't slouches, with an overall record of 16-4. Despite Oklahoma State having the weaker record, 12-8, KenPom believes it will defeat Arkansas, 91-84, with a 77 percent chance of victory.
Kansas @ Kentucky 5 p.m. CT on ESPN
This is the marquee match-up of the challenge. Both teams rank in the top-10 in the AP Poll. They also rank No. 5 and No. 2 respectively in KenPom's adjusted offensive ratings.
The match-up that will more than likely determine the outcome of this high-profiled game is the battle of the guards. Kansas' Devonte Graham and Frank Mason against Kentucky's De'Aron Fox and Malik Monk.
"I think it's a great match-up for different reasons," said Kansas head coach Bill Self. "You got the protopical experience against youth and the youth is lottery pick talent, without question. (Fox and Monk) have shown they can play at the very highest level and certainly play at a level that is better on certain days then anybody else in the country has played. Then you got some guys on our side that are pretty consistent, tough and solid that have gone through a lot of wars together."
Graham and Mason are averaging 13.7 and 19.9 points per game respectively, while Fox and Monk are averaging 16.9 and 21.9.
Also during the Big 12-SEC Challenge teleconference, Self praised Kentucky's Isaiah Briscoe as well. Self stated that he believes Briscoe doesn't get the love he deserves and that he could have a big impact on this game. Briscoe is averaging 14.1 points per game this season.
KenPom has Kentucky beating Kansas, 90-83, with a 75 percent chance of victory.
Baylor @ Ole Miss 5 p.m. CT on ESPN2
Baylor head coach Scott Drew stated that he had yet to look at Ole Miss during the Big 12-SEC Challenge. But on paper, the Bears seem like clear cut favorites in this one.
Baylor is No. 30 in field-goal shooting percentage (48.1) and No. 9 in field-goal percentage defense (38.2). The Bears also average 5.3 blocks per game. On the season, Ole Miss has shot 42.8 percent from the floor which is No. 256 in the nation.
KenPom has Baylor defeating Ole Miss, 75-64, with a 84 percent chance of victory.
Auburn @ TCU 5 p.m. CT on ESPNU
To round out the challenge, the Horned Frogs will take on the Tigers.
Auburn is averaging 78.6 points per game while TCU is averaging 75.8. Despite averaging less points per game, KenPom expects the Horned Frogs to pull of the victory against the Tigers, 81-71, with a 81 percent chance of victory.
If these KenPom predictions hold true, the Big 12 would win the Challenge over SEC, 6-4.