Jan 24, 2017; Ames, IA, USA; Iowa State Cyclones guard Monte Morris (11) gestures from the court against the Kansas State Wildcats at James H. Hilton Coliseum. Mandatory Credit: Reese Strickland-USA TODAY Sports
 AMES — Before he'd played 4,149 minutes (and counting) at Iowa State, Monté Morris stepped onto campus in Ames intent on not just playing ball, but making his mark.
Now — 663 assists later — the senior point guard is on the precipice of history. Morris needs three dimes to pass Cyclone legend and New York Knicks coach Jeff Hornacek on the school's all-time assists chart. So how will he respond when it happens (and yes, he'll be counting)?
"I'll smile and be happy," said ISU's preseason All-American senior, who likely will set the program's new standard during Saturday's 3 p.m. Big 12/SEC Challenge game at Vanderbilt. "My mom will be there to see it, so hopefully I'm fortunate enough to make it happen."
Good fortune's got nothing to do with it, though. Morris's ascent into the record books began his freshman season, when he established a new NCAA benchmark for assist-to-turnover ratio. Then, as a sophomore, he did it again.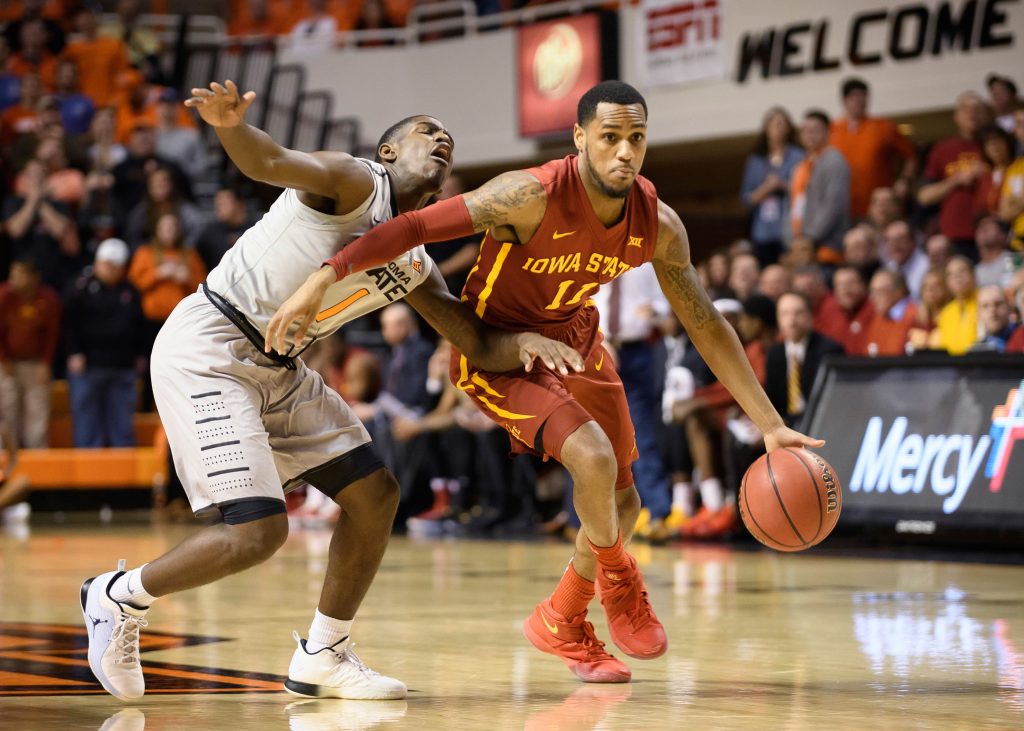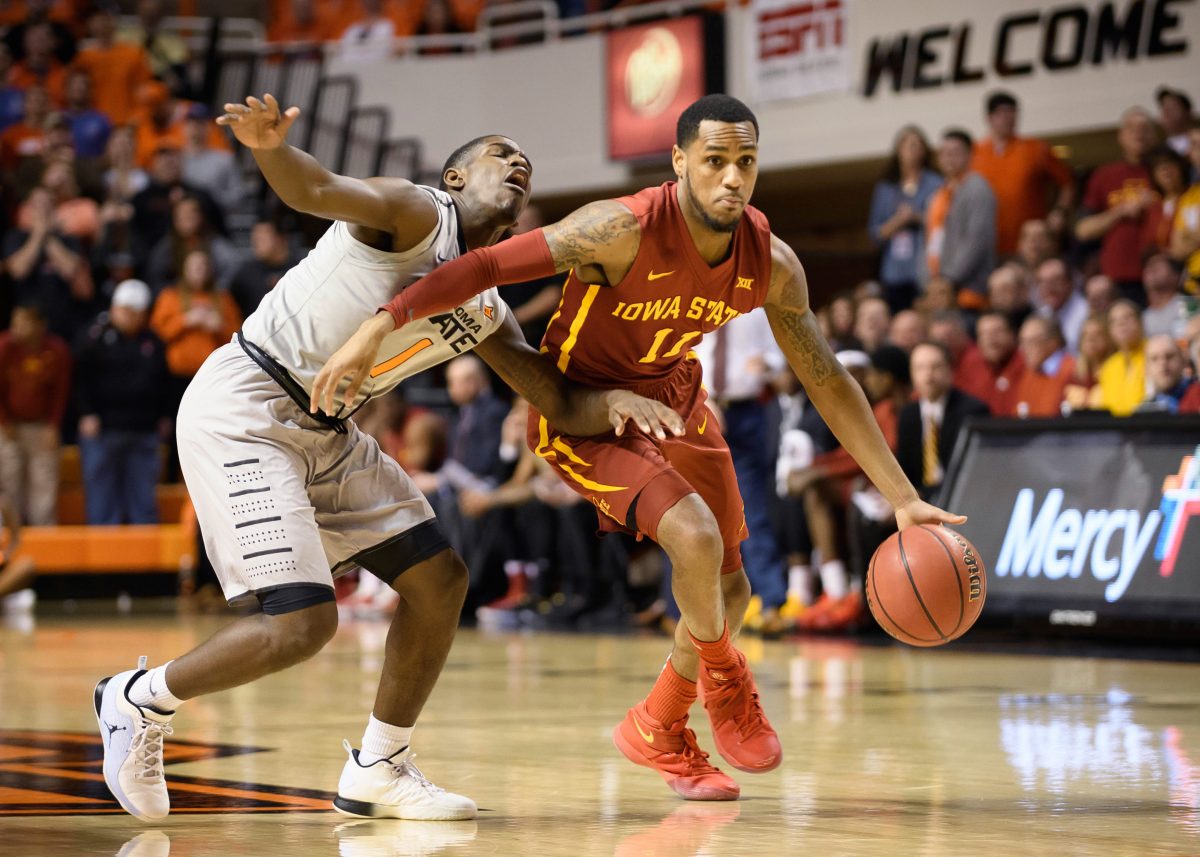 Now, Morris leads the Big 12 with an eye-popping assist-to-turnover rate of 6.1-to-1, all while threatening to become just the third player ever at Iowa State to average 15 points, five assists and five rebounds per game in a season.
"It's a credit to him," said fifth-year shooting guard Naz Mitrou-Long. "Everything, he's done, all the work he's put in behind the scenes, and who he is as a point guard, man, he makes guys like myself look good. Without him there's no us and I'm sure he'd say the same thing, vice versa. … best point guard I've played with in my life."
Another precision-based performance by Morris against the up and down, but dangerous Commodores (9-11) won't simply churn out another record.
If the 6-3 senior — who also ranks among the Big 12's top five in scoring, 3-point field goal percentage, steals and minutes played — follows his typical top form, the Cyclones (13-6) should be in position to pick up their third straight win in advance of Tuesday's huge back-in-the-Big-12 home matchup with No. 19 West Virginia.
"We're excited about it," ISU coach Steve Prohm said. "They've got a couple potential NBA guys. … it's a good showcase."
Especially for Morris, who only wishes he could break the record in front of the Hilton crowd. Now, that's still possible, but given the circumstances, far better that he does it in Nashville. It would mean the Cyclones are playing fast and free, yet focused — and more likely to be coming back to Ames fortified with added momentum instead of a head-shaking setback.
"Yeah, I wanted it to happen here," Morris said with a smile. "(But) I'm not going to point shave and wait until Tuesday to make it happen. It would have been good to do it at Hilton, but everything happens for a reason and hopefully Saturday's the night to do it."
Vandy's top players such as Matthew Fisher-Davis (16 points per game), Luke Kornet (13.2 points, 6.1 rebounds), Riley LaChance (54 percent from 3-point range) and Jeff Roberson (7.5 boards) will be trying hard to erase that smile once Morris knows the school record is his.
The Commodores have lost five of their last six, with the lone win coming last Saturday at No. 25 Florida. They still command respect, especially in Memorial Gym.
"Vandy is Vandy," Morris said. "I like their court."
He will obviously like it a lot more if he leaves with the record in tow — and, more importantly, with the vitally important road 'W.'
"I'm just fortunate to be in a position with Fred (Hoiberg) my first two years and with coach Prohm the last two — them giving me opportunities to play in space and find teammates and not hold my game back and just let my play," Morris said.  "I take my hat off to those guys, the two coaches and also my players. A lot of (the assists) came from Georges (Niang). He's gonna hit me up, I'm gonna hit him up. It's all love, so I'm just happy to have this opportunity ahead of me."