Nov 24, 2016; Kissimmee, FL, USA; Miami Hurricanes guard Ja'Quan Newton (0) reacts after dunking the ball against the Stanford Cardinal during the second half at HP Field House. The Miami Hurricanes defeat the Stanford Cardinal 67-53. Mandatory Credit: Jasen Vinlove-USA TODAY Sports 
ORLANDO — After a quick turnaround, Iowa State (4-0) will tip off against Miami (4-0) in semi-final action at the Advocare Invitational on Friday at 10:00 (central on ESPN2).
Iowa State won a clunker 73-71 over Indiana State on Thursday.
The Hurricanes outscored Stanford 44-26 in the second half and advanced via a 67-53 triumph.
Clueless on the Hurricanes?
Here are five things you need to know.
1 – Jim Larranaga is a phenomenal coach
Miami's 67-year old head coach began to nationally make a name for himself in the late 90's when he led George Mason to a couple of NCAA Tournaments. It was in 2005-06 when Larranaga entered a mid-major legendary status by taking the Patriots all of the way to the Final Four.
Intrigued by his Cuban heritage, Larranaga took the Miami job in 2011-12 and has since led the Hurricanes to two Sweet 16 berths in five seasons.
Larranaga, who has won every Coach of the Year honor there is to win in the sport, has been at it for 33 years and is one of the most respected men in the business.
2 – The Hurricanes are very young  
Heading into the Advocare Invite, Miami's four stud freshmen were scoring 56.2 percent of this team's points.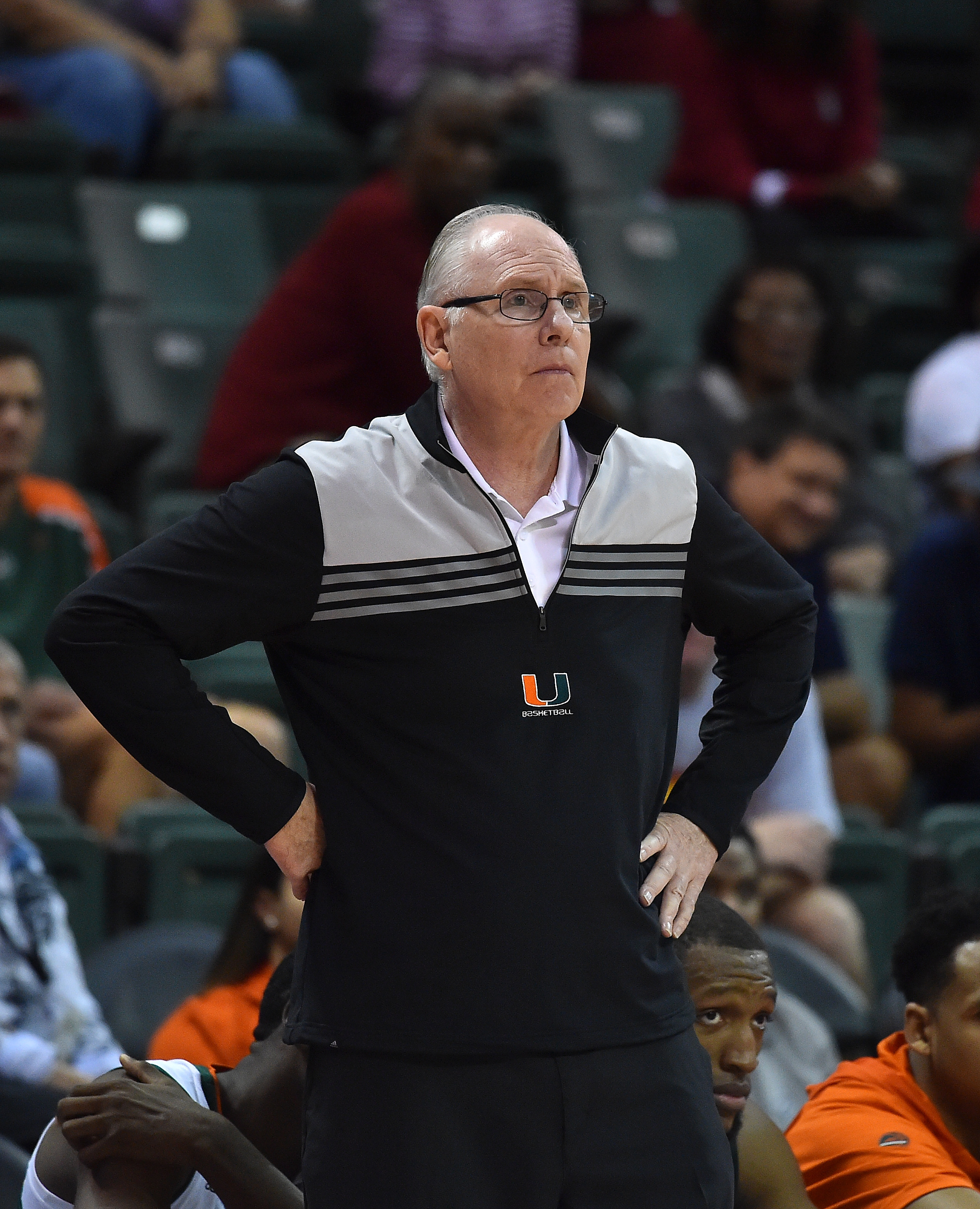 The Hurricanes only return 37 percent of games started from a year ago, 43 percent of minutes played and 41 percent of points. Last year's Miami Hurricanes went to the Sweet 16.
According to KenPom.com, Miami is ranked No. 297 out of 351 in experience.
Before we get to the youngsters, a junior guard named Ja'Quan Newton is the straw that stirs the drink for this team. He was the ACC's Sixth Man of the year ago season ago, is averaging 15.7 points per game and had 20 in Thursday's win over Stanford.
After that, three of Miami's top five scorers are rookies.
Keep an eye on freshman marksman D.J. Vasiljevic, who is 10-for-19 from 3-point range on the season.
3 – A true test for Iowa State's bigs
One of those freshmen is Dewan Huell, a 2016 McDonalds All-American who was a unanimous top-25 prospect out of high school. Huell, a 6-foot-11 forward, entered this week averaging 13 points and 6.7 rebounds per contest (off of the bench).
Huell is by far the best big man Iowa State has seen this season and should greatly test a fairly unproven Cyclone front line.
This will be a much longer and athletic front line than what Indiana State threw at the Cyclones on Thursday. 
4 – We've all seen Kamari Murphy before
Cyclone fans should remember the name Kamari Murphy.
The 6-foot-8 senior formerly played at Oklahoma State under Travis Ford. He transferred to Miami where he averaged 5.6 points and 6.0 rebounds per game last season.
Murphy's numbers are up this season as he is averaging 9.0 points and 8.3 rebounds. In 32 minutes, Murphy had six points and seven rebounds vs. Stanford.
 5 – KenPom loves this team
The KenPom.com index is hardly the gospel early in the season, however the analytics to tend to love this Miami team.
KenPom's simulation has the Hurricanes beating Iowa State 77-74 on Friday.
Miami isn't ranked in either major poll, but is sitting at No. 17 per KenPom.
It's a well-rounded team: The Hurricanes are ranked 22nd in adjusted offense and 16th in adjusted defense.
Prior to the win over Stanford, Miami's other three wins were over Western Carolina, North Florida and Penn.