There wasn't any doubt who would go No. 1 in the YMCA Capital City League draft last season. It wasn't going to take much thought for Derek Hannah to pick Georges Niang for his team, ADIO Chiropractic.
That won't be the case when the group of basketball minds that make up the YCCL coaches get together to pick their teams for this summer (draft results will be announced on June 7). The way I see it, there are four really solid options for that top spot.
Want a point guard? Obviously, you can't go wrong with Monte Morris. Shooting? Yep, there's plenty of that in Matt Thomas and Naz Mitrou-Long. Power and explosiveness? There's always reigning champion Deonte Burton.
I know, a lot YCCL success does hinge on the other players surrounding Iowa State guys. Burton likely wouldn't have won the championship a year ago without guys like former Des Moines, Hoover standout Ray Miller by his side. 
Niang went first overall last season and still got bounced in the semifinals. Nonetheless, here is a case for each of the four guys I mentioned for the first overall pick in the YCCL draft.
Monte Morris
This is the safe pick. You know what you are going to get from Morris most every time he steps on the court. Scoring, passing and more often than not, he won't do anything to hurt you.
The YCCL is a league dominated by guys who can control the ball. Morris is more than capable of that and proved it while leading his team to the finals last season. His 25 points in the championship game seemed pedestrian compared to the 56 points, including 11 3-pointers, he put up to out-duel Jameel McKay's squad in the semi-finals.
However, here are more capable guards in the YCCL than forwards. The chances of someone being able to match up with Morris might be slightly better, but at the end of the day it doesn't matter when you're as skilled as he is.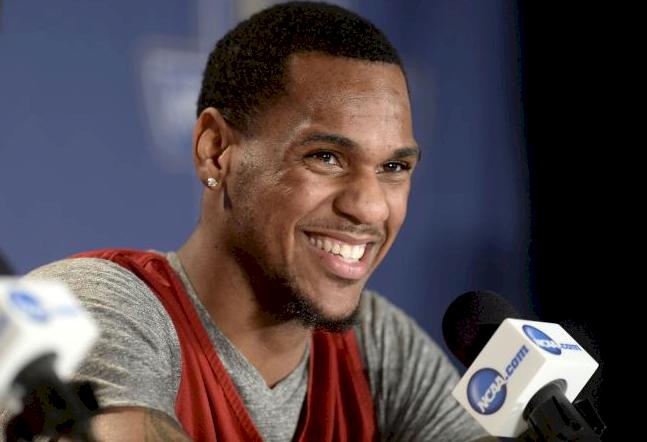 Matt Thomas
Another guy that probably isn't going to do anything to hurt you while being capable of putting up big numbers.
Thomas' team wasn't very successful last season but that wasn't helped by Nick Noskowiak departure. Despite that, he put up points and knocked down 3-pointers at a very high rate.
Pair Thomas up with another guard and a capable big guy and you could have the formula for a championship team.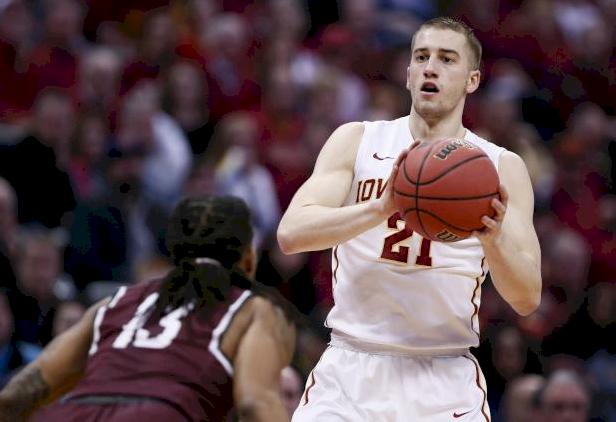 Naz Mitrou-Long
Some people might have some questions about how Mitrou-Long will return after sitting out most of last season but there is one thing about Naz I know won't be effected. He is still one heck of a leader. He is essentially a coach on the floor and a quality like that could pay dividends in the YCCL. Add in the fact that when he's on, he's a deadly 3-point shooter and you have a candidate for the top pick.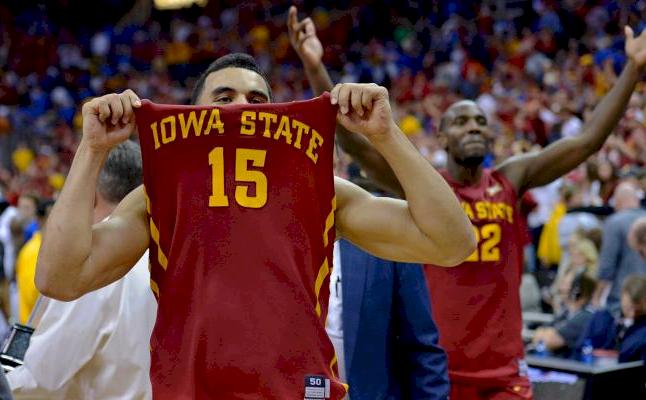 Deonte Burton
Burton proved he couldn't be stopped in the YCCL setting during his run to the championship last summer. He turned last season's final night into a show when he scored 49 points in the semis and 52 against Morris in the finals.
Like I said before, there aren't as many competent forwards in this league. Teams had to rely on other, usually smaller, Iowa State guys to guard Burton and he still scored at will.
Burton is just an incredibly hard matchup in the summer league setting.
The Verdict
I don't envy any of the guys tasked with making this decision. In my mind, it comes down to Morris and Burton as they will likely be the toughest matchups in the league.
Gun to my head, I'd probably take Morris just for his decision making and ability to lead a team. You can't go wrong with Burton, though — or Thomas and Mitrou-Long.
Picking a summer league team shouldn't be this tough.