The first domino during a huge recruiting weekend has fallen for Iowa State. Norman North tight end Charlie Kolar tweeted his committment to the Cyclones on Friday afternoon.
The 6-foot-6-inch, 227 pound, prospect visited Iowa State on Thursday. He also holds offers from Air Force, Army and Stephen F. Austin.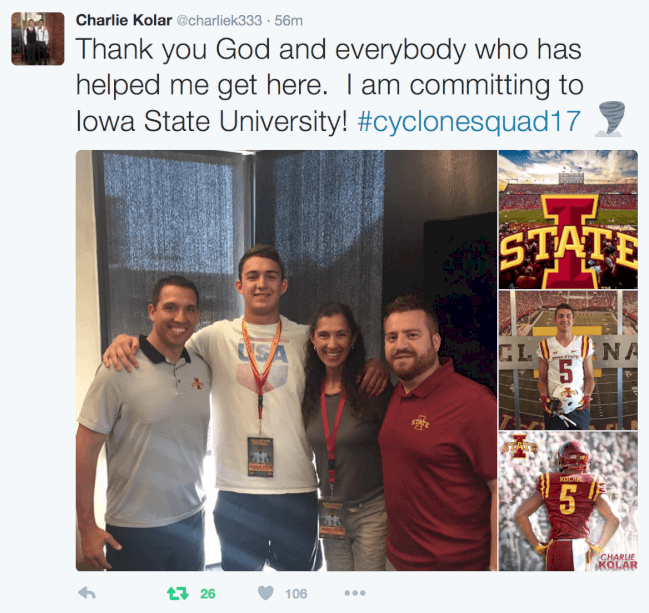 He caught 52 passes for 920 yards and 13 touchdowns during his junior season in Oklahoma's class 6A. The two-star prospect plays more of a flex position in high school, but translates to college as a tight end.
He's the 13th commit in Iowa State's class of 2017, and the first tight end. He's also the class' first commit from the state of Oklahoma. 
Stay tuned to Cyclone Fanatic for more on this commitment and all the other recruiting news that will come out of this weekend.