The Iowa State football coaching staff has been on fire over the past several weeks while starting to put together their 2017 recruiting class. That momentum has now carried over to the class of 2018.
Pickerington North (OH) offenisive lineman Alex Williams has committmed to Iowa State, per a source, becoming the first Iowa State commitment in the class of 2018.
Twitter came alive early Thursday morning as Iowa State coaches learned the news of the 6-foot-5-inch, 235 pound, prospect's commitment. His coach, Tom Phillips, made the final announcment with this tweet.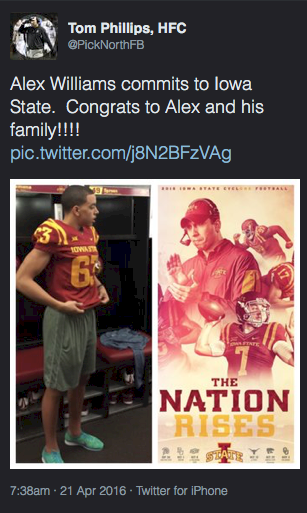 Stay tuned to CycloneFanatic.com for more on Williams' commitment.