Watching sports live on television is overrated.
On Tuesday night, I was given floor seats to WWE Smackdown at the Wells Fargo Arena in Des Moines. When you get free floor seats to the WWE, you take them, which I enthusiastically did.
In an attempt to not ruin the suspense of the action, I tried to avoid the Iowa State/Cincinnati score (Rob Gray was handling the tweeting and postgame responsibilities for Cyclone Fanatic) but quickly learned that is simply not possible in the year 2015.
Before I fired up my DVR, multiple text messages that I received alerted me that Iowa State had won. I also knew that it was a nail biter.
Let me tell you this about my experience: Watching a big Clone game back late and KNOWING that the good guys are going to come out on top is absolutely something that I could get used to.
I hope that your hearts are all feeling fine!
I'm just dandy. 
Here are five thoughts on Iowa State's big 81-79 victory over Cincinnati on Tuesday night.
Character win
Earlier in the day on 1460 KXnO, I told my audience that I thought Iowa State would win this game (not-so humble brag).
Why? 
The X's and O's didn't really favor the Cyclones. Vegas had Iowa State tabbed as a five-point underdog.
I've covered this specific group of young men for a really long time. I know them well and trusted their character. That was my biggest takeaway from the victory. 
This is a bounce back group of guys. When the going gets tough, these Cyclones get going. 
Iowa State wasn't lackadaisical defensively in the first half this time.
The Cyclones played with razor sharp focus for 40 minutes, which they had to do to come away with what is easily the most impressive win of the young season.
It was a good, solid team win all the way around.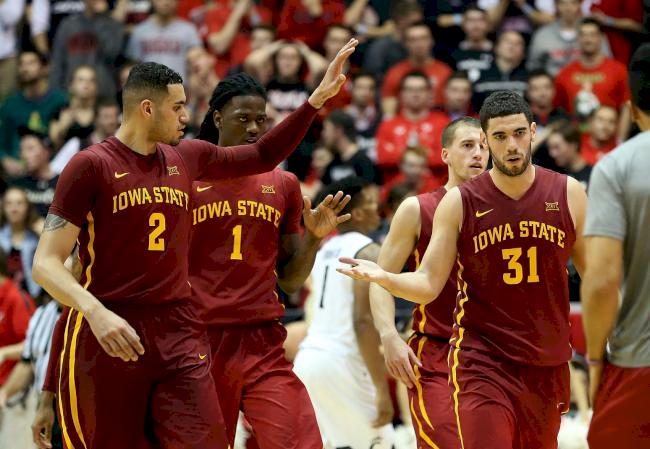 Monte & Matt's aggressiveness  
No. Monte Morris isn't hurt!
Morris rebounded from his worst game of the season vs. UNI to go 7-of-12 from the field, score 16 points with seven assists, five rebounds and four steals in the win. 
"He plays point like Greg Maddux pitches. He has a lot of difference weapons that he can throw at you," the wise Fran Fraschilla said during ESPN2's broadcast.
Morris told reporters on Monday that he was feeling fine but a lot of times guys just say that. Morris proved it, which was encouraging.
Another guy who played with great energy and more confidence compared to Saturday was Matt Thomas, who only went 4-for-10 from the field but still finished with 13 points and nine rebounds.
NINE REBOUNDS FOR MATT THOMAS! 
Matt was active and looked poised all night long. His defense continues to get better.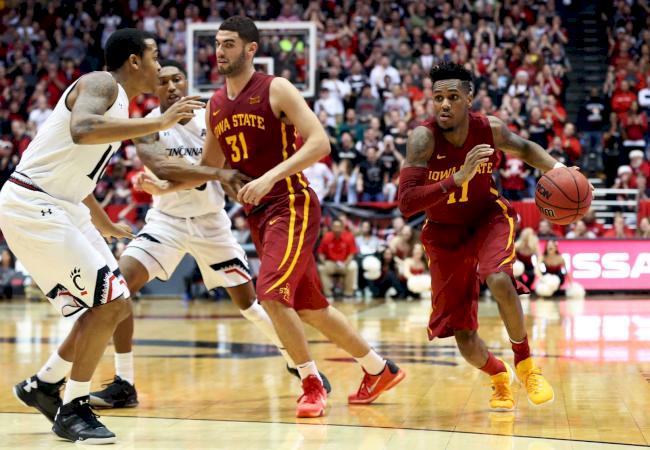 Deonte Burton was fantastic
As I've already mentioned, I went to the WWE event on Tuesday night and let me tell you, Deonte Burton has the body to do that type of work. Heck, he could also play linebacker for the Cyclones. 
But he's basketball player, a burly one at that. 
Burton played 16 minutes in his second game as a Cyclones, scored 12 points and only had one rebound but here's where his game really stood out to me: If you recorded the game, watch the final four minutes of the first half. Burton is everywhere. He's boxing out. He's beating the opposition to the other end of the floor. He hit a three. I just really liked how active he was without the basketball in his hands. 
That guy I just described is the role Iowa State needs Burton to fill this year. So far, it appears that the versatile Marquette transfer is buying in.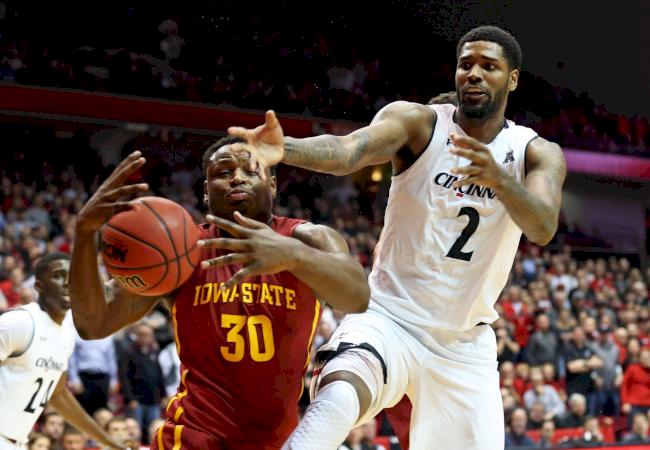 Steve Prohm's animation 
Here's a tip of the cap to Steve Prohm too. For the first time during his tenure, this team faced some adversity. I'd say that he rallied the troops quite well.
My first sense that Prohm had done a nice job with this group following the UNI loss was the mood around the Sukup on Monday. The guys were chill. Nobody seemed tense at all. Prohm's players responded to his laid back personality this week. It was a fine coaching job by my estimation. 
Georges Niang's hot start 
After dropping 24 and 10 on Tuesday, Georges Niang is now averaging 19.2 points and 6.5 rebounds per game on the season.
I'll put it in ink: If Iowa State lives up to its high expectations for the season and Niang continues to play at his current rate, this Cyclone will be a Wooden Award finalist at the end of the season.
Georges has always been great, but I think he's taken his game up a notch this season. And that's exciting.