Jamie Pollard broke some news on Twitter Wednesday. 
Iowa State's season opener on Saturday vs. UNI (7 p.m. on Cyclones.tv) will be a sellout as 61,500 tickets have officially been sold.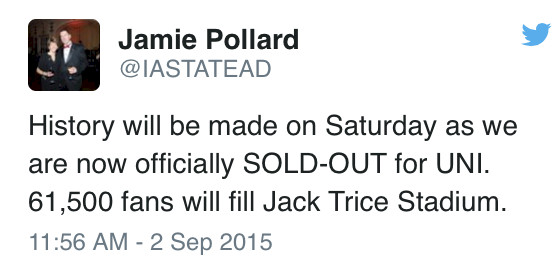 As of Monday, Pollard told Cyclone Fanatic that around 300 tickets remained after UNI returned 600 from its allotment. 
The previous record was most recently set in 2013 – three times – at 56,800.