The following commentary is a special contribution to Cyclone Fanatic written by former Cyclone and NFL quarterback Sage Rosenfels. Follow Rosenfels on Twitter @SageRosenfels18.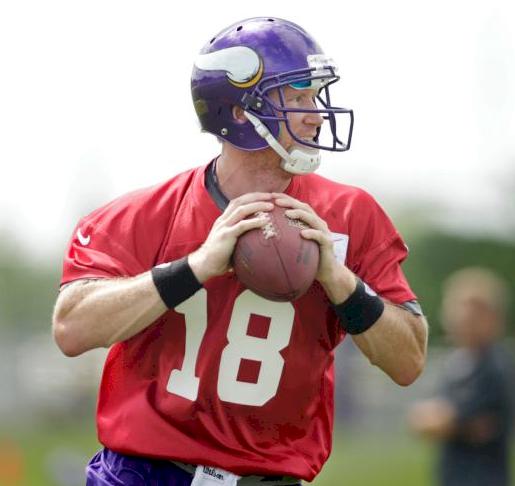 This week, something happened that we all knew would come at some point. The only question was when. There seem to be a lot of people, and rightfully so, venting their own opinions and frustrations on Fred Hoiberg heading to the Bulls. Some are sad. Some are upset. Some are confused. Some are bewildered. What we should all be as Cyclones, is proud.  
One of our own, who also bleeds cardinal and gold, has just been named head coach of one of the premier franchises in professional sports. This is an amazing opportunity for him. Hoiberg didn't leave for another college job or even a lower NBA franchise. The Chicago Bulls are home to the greatest basketball player EVER and probably the greatest coach EVER. We should all be congratulating Fred and his family and then quickly looking for our next coach. Everybody wished he would have stayed in Ames forever or even just a couple more years, but that is for our own selfishness. 
I tried to put myself in Fred's shoes while he was going through the process of making this decision. What I came up with changed my mindset from why he shouldn't leave or couldn't leave to, "Who are we going to hire next?"
In a hypothetical situation, if I were the head coach of the Iowa State football team and had gotten our Cyclones to become a regular top 25 squad for a couple years, I would imagine some NFL teams would have interest. If one of the top franchises called, it would be a tough decision for me to leave. But chances are, I probably would take the job in the NFL. Not because Iowa State and the Big 12 aren't big enough for my ego, but because it's how I'm wired. I was raised to compete and measure myself against the very best. This would be a unique opportunity to challenge myself at the next level. The biggest stage. The best players. The best coaches. The most pressure. As an athlete, I always loved the pressure. That's just me. That may be Fred. I don't know. It may not be how the disappointed Iowa State fans would do it but that doesn't really matter. It's not their life.
Sure, we all know there is little to no job security in professional sports. Staying at Iowa State and building a legacy would come with less pressure than the NFL or NBA. But great athletes and great competitors could give a darn about job security. When you play pro sports for a decade or longer, the edge you live on every year as it relates to job security is part of the reason for your success. That pressure is something that motivated me every day to improve. An alarm clock isn't necessary when you live in a world with that much pressure and scrutiny. Though comfort and security are nice things in life, they aren't a recipe for greatness.
I would have been proud to go back to my alma mater, bring it to heights it had never been to while building a foundation for future success. Sure, there would be thoughts of the possibility of turning Iowa State into a top 10 fixture, but there is always unfinished business in sports. You can't make everyone happy all the time. 
That's where the issues are with Fred going to the Bulls right now. The "What could have beens?" With just a couple more recruiting classes, could he have gotten ISU to a level it had never been?  Could we have started to land one or two McDonald's All-Americans each year?  Was a Final Four in our immediate future?  Or even a National Championship run?  We will never know. But those questions are about our own wants. They are not about Fred's opportunity.  
While college basketball and football are big, there is nothing like the global reach of pro sports. There is nothing like competing at the very highest levels in the world no matter what the occupation. That is what we teach our students and athletes to do. Test yourself against the very best. Challenge yourself to do things nobody thought was possible. Don't be satisfied with your past work but instead take those accomplishments as confidence that you can achieve bigger things. 
While I have been lucky enough to play a small role with getting Iowa State football back on the map, Fred Hoiberg is Iowa State. Not just basketball, but he represents the university in almost every value we feel is important. He has run an admirable program.  He is respected by everyone in college basketball. He doesn't yell and scream like most coaches. He says all the right things at press conferences yet seems sincere in his every word. He is almost a perfect representation of what we preach as Cyclones and as Iowans.
Would you want anyone else symbolizing Iowa State's values on a world stage? 
This is actually the best part about him becoming the Chicago Bulls' coach. He will be showcasing what it means to be a Cyclone on a global level. The Iowa State community has helped raise, nurture, educate, and cheer for Fred Hoiberg for most of his life. Let's continue to do that. Fred Hoiberg was put on a path, which started in Ames, to become an excellent NBA coach. In just five years and with no coaching experience, he became one of college basketball's best coaches. Lets continue to help him grow into one of the NBA's great coaches as well. 
Good luck in the Windy City, Fred. We will miss you in Ames. Thank you for the excitement and energy you brought back to our university. We will survive and find a great coach because of the foundation you've helped create. Don't be a stranger. Your coaching travels will take you to all corners of the globe, but we know your heart will always be in Ames, Iowa.