LOUISVILLE, Ky. — "What the hell happened?"
I bet I've been asked that question 100 times (although a few folks did replace the word "hell" with one that starts with an "F") since Iowa State's shocking 60-59 loss to 14th seeded UAB on Thursday in the NCAA Tournament.
After sleeping on it (albeit for only three hours), here's what I've got.
The perfect (or in this case, disastrous) storm hit the Cyclones across the jaw like a Mike Tyson (pre Holyfield ear bite) uppercut.
As I documented yesterday, the pregame atmosphere in the KFC Yum! Center was as boring as an episode of "Property Brothers." The early start time didn't help an Iowa State team that has consistently struggled to create its own energy all season long.  
Immediately, Iowa State got into foul trouble. Georges Niang, Naz Long and Dustin Hogue all felt that wrath early on.
Down three at halftime, I kept telling myself, "Niang only played eight minutes. He will come back in and the Cyclones will be fine."
Oh Niang played in the second half all right but uncharacteristically went 1-for-11 from the field. And how many wide open 3-pointers did Naz Long miss that he normally makes? 
I fully admit that this isn't interesting analysis but it is what it is. The Cyclones played like crap. Like, awful. Hell, UAB shot a worse percentage on the game (34.8) than Iowa State (36.9) and the Cyclones still lost!
That was a bad, bad day at the office.
The thing is, UAB isn't very good (I'm predicting a double-digit UCLA win on Saturday) and Iowa State still didn't deserve to win. Fifty-fifty balls routinely went the way of the young and hungry Blazers. The 52-37 UAB advantage on the glass speaks for itself.
To put a bow on Iowa State's short-lived appearance in the 2015 NCAA Tournament, one game doesn't define a program. How you bounce back from a loss like that most certainly does.
Perhaps this early exit will put the chip on this program's shoulder that it so desperately needs. I anticipate that it will.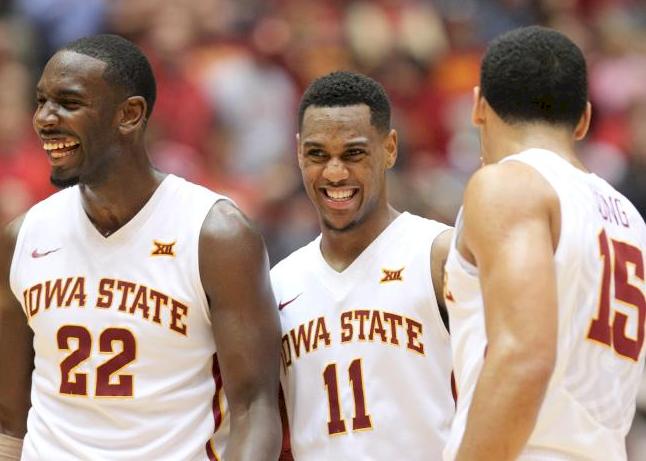 There's always next year, but no, really…
After the way the season ended, it's hard to drop everything and move on but a lot of you have asked for this on Twitter so here goes.
Barring any unanticipated happenings over the spring and summer, Iowa State should be at the very least a preseason top 15 team in 2015-16. Depending on what happens elsewhere, the Cyclones very well could be the preseason pick to win the Big 12. This isn't just coming from a hack Iowa State blogger either. Just last week, ESPN's Jeff Goodman predicted the four No. 1 seeds in next year's NCAA Tournament. Iowa State was one of them. 
Based off of who we know will be on next year's roster, here is my way too early guesstimate at what a starting lineup could look like next November.
G:Monte Morris
G: Naz Long
F: Georges Niang
F: Abdel Nader
C: Jameel McKay
Deonte Burton could very well be in the mix when he becomes eligible in December. I think that Hallice Cooke (if he's healthy) and Matt Thomas will be nice pieces of depth for Hoiberg but finding a spot for them in the first five is difficult for me at this point. If Clayton Custer continues to develop, I expect him to be able to give Morris a breather or two in meaningful minutes.
Iowa State needs to develop him as the point guard of the future or recruit a few others as I'd say it's 50-50 that Morris will be around for his senior year. The Flint, Mich. product is that good and his stock will continue to rise. 
And never forget that this is Iowa State we are talking about. A scholarship or two should open up. Don't ask who might leave because I don't know, but they (scholarships) always do. The thought of Hoiberg adding another transfer or late junior college prospect is very realistic.
Of course, the Cheick Diallo recruitment needs to be followed as well. That would be a game changer.
Offseason stories
Brace yourselves now. The Fred Hoiberg/NBA chatter has already picked up and will continue to gain steam as the playoffs near. 
What is Fred thinking? Only he and his family know that.
All I know is that when you combine how this year ended and what he has coming back, I find it hard to believe that The Mayor won't be in Ames next season.
Also, the Cyclones will be going overseas for a European trip in August so you hoops junkies have that to look forward to. 
Will there be an opening at Texas? 
There is no way that Rick Barnes is back at Texas next year, right? 
The Longhorns were arguably the most underachieving team in college basketball this season. 
It's crazy how much this reminds me of the end of the Mack Brown era in Austin just a few years ago. 
Assuming this goes down, who will replace him?
Based off of a few conversations with insiders this week in Louisville, look for Wichita State's Gregg Marshall to be mentioned. The Austin American-Statesman mentioned the names Shaka Smart and Tony Bennett. Sean Miller's name was thrown out as a long shot too…
Texas isn't a basketball school, but Texas is Texas. Those cowboys have a lot of cash at their disposal and some of the top names in the sport will absolutely listen when new athletics director Steve Patterson comes calling.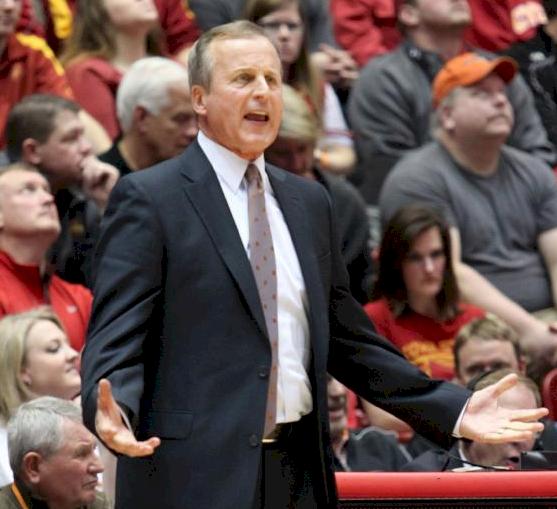 Thank God for Georgia State 
Of course I am a Big 12 guy, but I've never rooted so hard against Baylor in my life like I did on Thursday.
If you hadn't heard by now, back in June I told my good buddy Travis Hines from the Ames Tribune that if Baylor made the Sweet 16 this season, I would get "Scotty D" tattooed somewhere on my body.
What kind of an idiot would do such a thing? Well, you're reading that idiot's column right now. I also put the Bears at 8thon my Big 12 preseason poll. 
Luckily, my dudes over at Georgia State bailed me out of this predicament and last night, I purchased this shirt that will be arriving in the Williams house in approximately three to five business days.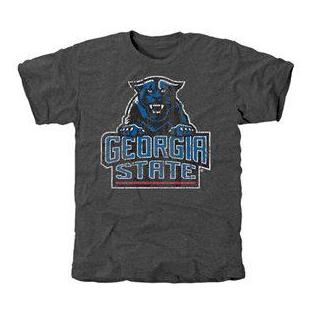 Go Panthers!  
Really, NCAA?
Check out what my seat on press row said on Thursday in Louisville.
The "Iowa" portion of it is bad enough, but look closely at the way "fanatic" is spelled.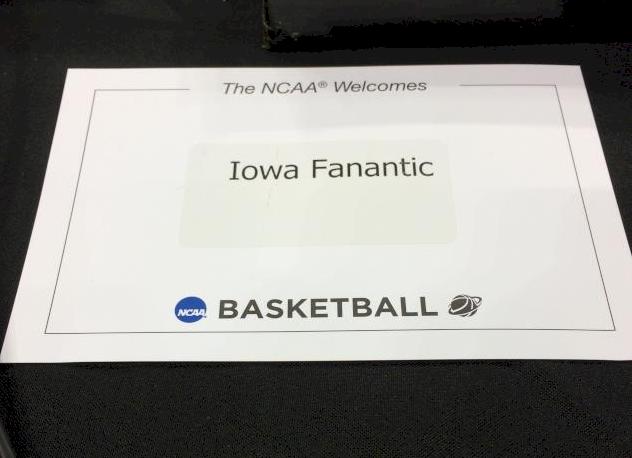 (Shake my head)
So long, Louisville… 
I barely got to know you…
I had great plans to visit the historic Louisville Slugger museum this afternoon and go on a bourbon tour tonight but instead, I'll be back in Des Moines co-hosting the "Sports Fanatics" on 1460 KXnO.
Basketball aside, from what I saw Louisville was a very cool city. Old. Quaint. Classy. 
There is a downtown area that must have been designed by the same people who created Kansas City's Power and Light District. Similar bars/restaurants. Very nice.
The Galt House was probably the nicest hotel this southwest Iowa boy has ever stayed in.
My biggest takeaway from the short trip is how wild Kentucky basketball fans are. It was unlike anything I have ever seen. I'd guess that 10,000 Wildcat faithful showed up for Kentucky's shoot around on Wednesday afternoon. Not only did they show up, but these crazies hung onto every shot.
That's all I've got for now.
Continue to lick those wounds and as our good friend Royce White would say, "be well," Cyclone Nation.