Proudly landscaping Central Iowa since 1981, Country Landscapes has provided the ultimate in custom landscaping with innovative design and quality installation. Their locations in central, eastern, and northern Iowa serve Ames, Ankeny, Des Moines, Iowa City, Cedar Rapids, Clear Lake, Mason City, Marshalltown, and the surrounding communities. Their staff is local to you and loves to landscape–let them help you with all your landscaping needs!

KANSAS CITY, Mo. — In every man's life, he only gets so many opportunities to achieve something great. On Saturday evening in front of thousands of Fanatics donning Cardinal and Gold, Fred Hoiberg's Iowa State basketball team did just that.
For the first time in 14 years, the Cyclones are Big 12 Tournament champions.
In a 74-65 victory over a scorching hot Baylor team that had won 10 of its previous 11 games, the Cyclones capped off a historic week in Kansas City and cut down the Sprint Center's nets along the way. 
"I remember talking to you when I committed to this place," Georges Niang said on the court after the game. "They were 16-16 and everybody said that Iowa State would never win a Big 12 championship and Iowa State would never be anything. Look at us. We are winning Big 12 championships. This is a dream come true."
It marked Iowa State's first Big 12 Tournament championship since 2000 and more importantly, makes this group of Cyclones a legitimate Final Four sleeper with next week's NCAA Tournament approaching. It wasn't easy though.
*** CLICK HERE for Brent Blum's game recap ***
The Cyclones missed their first 13 shots in the first half. At the break, the "big 3" of Melvin Ejim, Georges Niang and DeAndre Kane were a combined 4-for-17 from the floor. But as Iowa State has done so many times this season, the Cyclones fought through adversity, pulled it within five at the half only to outscore the Bears 47-33 during the second 20 minutes.
"To find a way to overcome that start that we had was huge but we never doubt each other," Hoiberg said. "Our defense kept us in the game when our offense was maybe as bad as it has been all year in the first half. We got the ball where we wanted it and ended up making big plays down the stretch."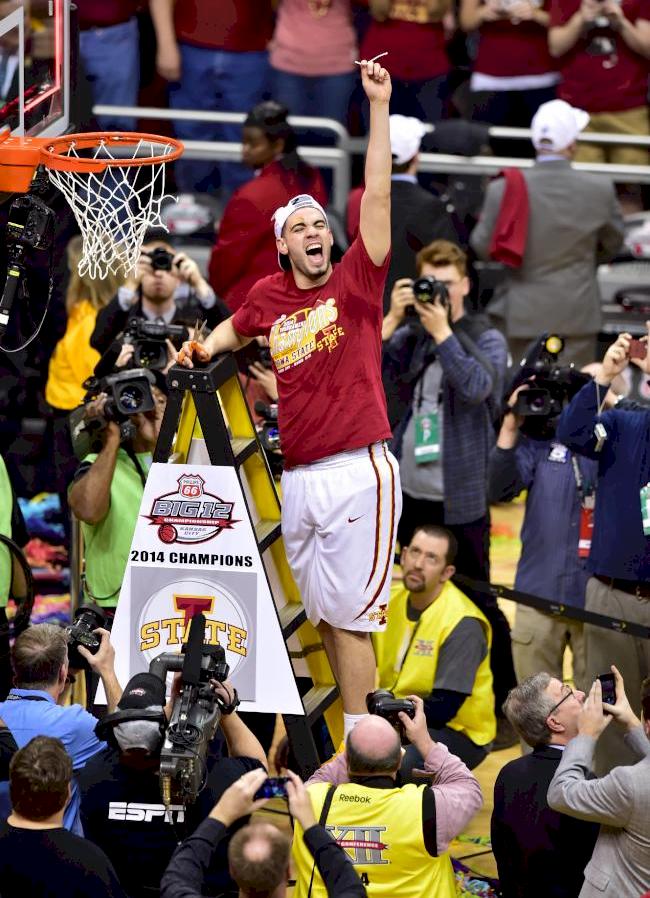 Story time
This morning, my good friend Brent Blum and I had a conversation about how long of a period 14 years actually is. I was 15 when the Cyclones last won the Big 12 Tournament. "Pokemon" was the Internet's most searched word that year. Remember the "WHASSSUUUUP" Budweiser commercials? Those were a big deal. 
Perhaps in this new era of Iowa State basketball, the Big 12 Tournament championship game is a place where the Cyclones will be more often than not. That's what freshman Monte Morris is hoping for at least.
"It was a good first time experience for me," Morris said. "I'm looking forward to getting to this game for the next three years." 
It was a great week full of three great wins, but perhaps everything that went down in Kansas City is a representation of something more.
If you hang out at CycloneFanatic.com regularly (which I hope that you do), you have likely either made or heard the running joke – the one about the Cyclones taking one kick to the midsection after another (we actually almost had CycloneFanatic.com nut-cups created to sell at one point).
Sadly, this has become part of Iowa State's culture over the years. You can't blame this ambitious fan base for feeling that way either. The Clone Nation has taken its fair share of bad breaks. I fall into this trap all of the time. During halftime of Friday's 94-83 semifinal victory over Kansas, I told two media colleagues that the shot to the marbles for Iowa State was coming. I predicted that Hoiberg's unnecessary technical that led to a 16-0 KU run would be the controversy that the game would be remembered for, much like the McLemore bank and the charge that was never called. 
But the resilient Cyclones persevered against the regular season Big 12 champion Jayhawks. After being colder than an igloo early Saturday night, Iowa State did it again against what I believe will be a tough out in the NCAA Tournament, Baylor.
Maybe this team is different. Check that: I truly believe that this program is different.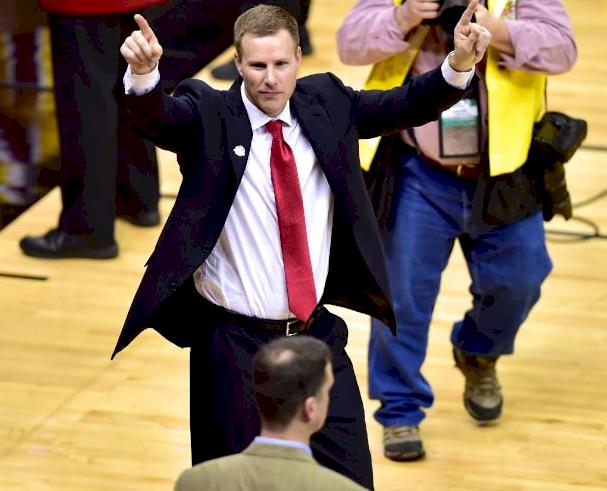 Five years ago, Fred Hoiberg had never coached a game of basketball in his life. Now, Ames' "Mayor" is one of the most respected coaches in the game. He's taken Iowa State from the Big 12's doormat to the league's tournament champs of America's best conference.
Savor this moment. Hoiberg certainly is. His round of fist pumps after the game gave every Cyclone fan in attendance goosebumps.
"That was a fist pump for Coach Orr at the end of the game," Hoiberg said. "It was a very emotional moment. It means a lot. I know he has been with us all season."
Indeed he has, coach. That one was for Johnny.