Full disclosure – I interviewed Fred Hoiberg last week about Georges Niang and the progress that he has made from the end of his freshman season to now. You will be able to read that story sometime next week so stay tuned.
While I had Hoiberg on the phone though, I thought that I should probably take the opportunity to ask him about a few other players. Two guys came to my mind, two teammates in the YMCA Capital City League, sophomore Naz Long and Northern Illinois transfer Abdel Nader.
Their ADIO Chiropractic team has been nearly unbeatable since Nader joined the roster a few weeks ago. 
Let's look at the individuals though.
We know it is the Capital City League and all statistics have to be taken very, very, VERY lightly.
But Naz Long has impressed me this summer. When he plays, he owns the court. Long clearly has more confidence than he did as a freshman (which is to be expected) but what has impressed me about him is the fact that he knows his role going forward in Hoiberg's program. Sure, Long is averaging an absurd 38.3 points per game but when I interviewed him last month, he spoke a lot about defense and effort.
My take: Naz Long will probably never be a full-time starter at Iowa State but he absolutely can be a poor man's Chris Babb – a great defender who can hit the long ball.
"He is another one of those guys who you just can't keep out of the gym," Hoiberg said. "The big thing with Naz is that he has improved his shot from when he got in here. If he can knock down that shot consistently then he has a shot to have a big role on this team and play a lot of minutes." 
As for Long's commitment to playing better defense… 
"He works his tail off on the defensive end," Hoiberg said. "He is a great communicator. He does a lot of things I think that translate to game action so I am excited to see how things play out in practice."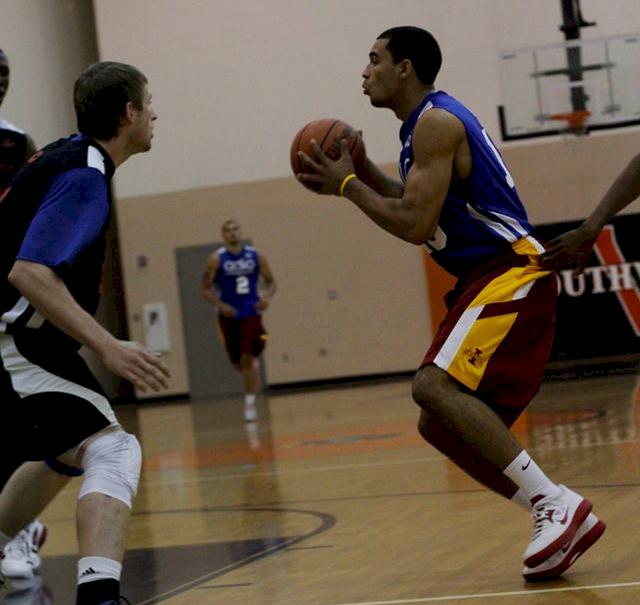 On Abdel Nader 
The first thing that stood out to me about Abdel Nader was his body. He's much bigger than I expected him to be. It's a good big too. He clearly has a Big 12 body and frankly, a body that could potentially take him to the NBA in a few years.
Nader is averaging 31.5 points and 11.5 rebounds per game. 
Hoiberg admitted that he hadn't seen Nader play yet due to NCAA rules.
"Just from seeing his body when he went on his visit to where it is now, it is so much improved," Hoiberg said. "He has spent a lot of time in the weight room and he has such wide shoulders and long arms. His arms are ridiculously long. He has a great wingspan and he can really handle the ball."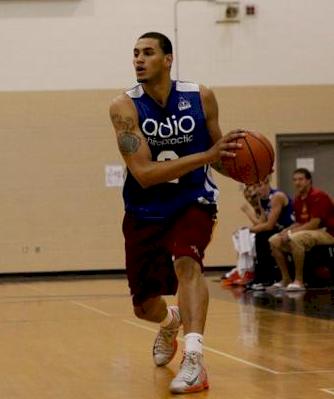 Versatility is key here. Hoiberg loves himself some versatile swingmen. Visions of Will Clyburn are currently dancing in Hoiberg's head.
"I think he is a guy we can run offense though. He is very athletic," Hoiberg said. "It is going to be a heck of a tough loss when we lose Melvin Ejim and everything that he brings to our program but I think Abdel can certainly step in and help replace him. He will get acclimated to what we do when he sits out this year redshirting and we'll have two great years with him."