Before Friday, the Iowa State basketball program was on the verge of having a very predictable offseason. Though I am only 28-years old, I've been in this Internet "game" for a while and suspect that the chatter would have gone a lot like this:
"That Fred Hoiberg guy can really coach and once again, he's assembled a talented basketball team that should be able to compete for an NCAA Tournament bid in a top-heavy Big 12 next season. But who in the heck is Hoiberg going to play at point guard?" 
Fans love point guard and quarterback debates. 
That point guard controversy all but disappeared on Friday with the signing of Marshall transfer DeAndre Kane, who will be eligible to play immediately in 2013-14. In one day, Iowa State's point guard situation at went from being the biggest question on the team to now, a fairly deep position.
Let me explain.
At 6-foot-4, Kane, who averaged 15 points and seven assists at the point last season, is the inked in starter in my opinion. He has to be. I see him as a 30-35 minute per game guy next year.
Before Kane's signing, Iowa State had options at the most important position on the floor. Now, the Cyclones have legitimate depth. His two biggest competitors to win the job are former walk-on Bubu Palo and true freshman Monte Morris. And that's where this gets fun if you're looking ahead to next season.
Hoiberg often refers to Palo as this program's "rock." If things are getting slippery, put Bubu in for a few minutes. The Ames native has a calming effect on his teammates.
And then there is the insanely talented freshman Monte Morris. He is good. Some folks believe that he will be great. Had Iowa State gone into next season with Morris as its top option, I don't think that anybody would be sweating too badly but still, he is a rookie in the Big 12 at the point guard spot.
"We all know how good he can be but nonetheless he is still a freshman," assistant coach Matt Abdelmassih told me. "Freshmen go through growing pains and especially at the point guard position when it is probably the biggest transition when going from high school to high major basketball for a point guard to adjust. We knew we needed some type of buffer."
Don't forget about soon-to-be sophomore Naz Long either. He's a guy who didn't play much as a freshman, but did show some promise during the easy non-conference part of last season. Long has little to no chance to crack the starting lineup, but he very well can contribute off of the bench next season. 
Those are four options at point guard. 
Kane is a perfect "buffer." He is 6-foot-4. He can score the ball in multiple ways. Experience is his strength and after talking to him, he seems willing to do just about anything to get to an NCAA Tournament.
"Right now coach wants me to be the point guard. I am a combo guard and can play the one or the two," said Kane told me on Friday. "Whatever coach wants me to play I will do and accept the role. I like to pass the ball and get my teammates the ball."
This guy has Jake Anderson written all over him.
The talent is there. The fit is perfect. And after playing for a not-so-good Marshall program the last three years (the Thundering Herd went 13-19, 6-10 in CUSA last season), tell me why this guy wouldn't be as motivated as ever heading into his "last chance" year in attempts to attract some NBA scouts?
Last March, I was convinced that Iowa State would experience quite a few growing pains in 2013-14. I mean come on, 65 percent of Iowa State's scoring graduated this year. I thought that the transfer era of Cyclone hoops had come to an end. I still thought that Iowa State would be competitive but figured that the NIT was a good option for next season.
After letting things play out, seeing what the Big 12 is going to look like next season and now the Kane signing, I've got Iowa State as a strong No. 4 in the league (now ahead of Kansas State) and really believe that the Hoiberg > Scott Drew argument puts the Cyclones in the running to compete with Baylor for No. 3.
Is it November yet?
New projected starting lineup
PG: DeAndre Kane
SG: Matt Thomas
SF: Dustin Hogue
F: Melvin Ejim
F: Georges Niang
On Doc Sadler…
When I began to hear rumblings that T.J. Otzelberger might be moving on, I had a conversation over a few beers with Brent Blum about who his replacement might be. Immediately, two names came to my head: Bobby Lutz and Doc Sadler. 
I knew at the time that Lutz would probably be a long shot. He moved back to North Carolina for a reason and it wasn't because he didn't like Ames. Lutz, a family man, wanted to be closer to home. His home is in North Carolina. That hadn't changed. 
That left former Nebraska head man and former Kansas ops director Doc Sadler there for the taking. When this "news" broke on Friday, it didn't really seem like news. This story had been discussed for weeks. The Doc Sadler hiring might go down as the worst kept secret in the history of Iowa State athletics.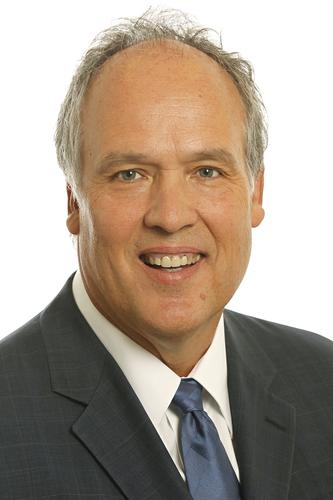 Nonetheless, I love the hire. 
One thing that I really admire about Fred Hoiberg is that the man has no ego. Hoiberg is well on his way to being known as one of the top coaches in the game. Yet when he made this hire, he made it primarily to make himself a better coach. Again, no ego. That is what I took from THIS INTERVIEW I conducted with Hoiberg on Friday at least. 
Hoiberg values learning from different guys along the way. There was Johnny Orr. There was Tim Floyd. He often times credits Kevin McHale, Bobby Lutz and Jeff Rutter too. 
I'm sure that dozens of qualified coaches wanted that job but Hoiberg went with the guy who could not only fill T.J. Otzelberger's role in creating opposition game plans, but serve as yet another mentor in making him a better head coach as well. 
That is why Sadler is a great fit. He is the total package if you will. 
YMCA Capital City League Notes
We've flipped the calendar to June and that means that the YMCA Capital City League is about to tip off for the summer of 2013.
For those interested, the league's draft will be held this Thursday night. I've actually gotten a look at the schedule too and thought I'd post it today for those wanting to make plans to get to a game or two.
I'll post draft results as soon as I get them on Thursday night.
Just a reminder, Cyclone Fanatic will amp up its coverage of the league this summer thanks to the sponsorship of our good friends at Heartland Finishes (more details coming).
Sunday, June 16
Wednesday, June 19
Friday, June 21
Wednesday, June 26
Friday, June 28
Sunday, June 30
Sunday, July 7
Wednesday, July 10
Friday, July 12 (playoffs)
Sunday, July 14 (championship)
Games will once again be played at the Valley Southwoods Freshman High School gym.
Thank you
I don't see a need to get into details but last week was a trying one for my family. To wrap up today's musings, I wanted to give a heart-felt thank you to all of you for the emails, PM's and tweets. You all made the last week much more bearable and I thank you for that. 
Have an outstanding week fanatics!