The Grammys and Oscars have nothing on Cyclone Fanatic's prestigious Cyclone of the Year award.
This is the big dog of all honors for anybody who has anything to do with Iowa State…After all, tens of thousands of you, the FANS, log onto this site every day to discuss and read about the Cyclones. 
What exactly is our Cyclone of the Year award?
Well, ask yourself this: Which Cyclone best displayed what it is to be a true Iowa Stater in 2012? Vote for your Cyclone of the Year based off of who made a positive impact on Iowa State athletics during 2012 (excellence) while doing it in a first-class manner. 
Voting will close on Wednesday morning at 8 a.m. 
Your nominees for Cyclone Fanatic's Cyclone of the Year, 2012 are (in no particular order are):
Jake Knott – No. 20 will go down as one of the greatest to ever put on an Iowa State football uniform. Knott, who leaves Iowa State with 347 career tackles, is most known for his grit. The story of him playing with a dislocated shoulder against Baylor this year will go down in history. Then there was that game-clinching interception in Kinnick Stadium as well. His senior season was cut four games short but even so, 2012 was a banner year for Jake Knott.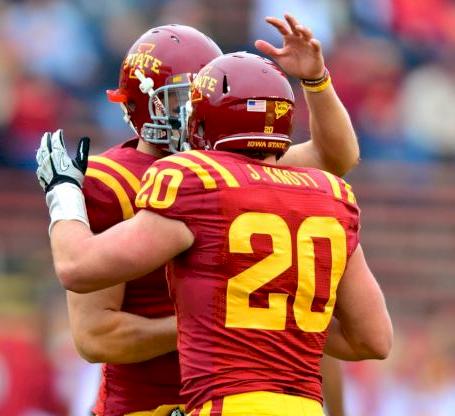 A.J. Klein – The other half of Iowa State's bash brothers deserves a serious look for Cyclone of the Year. Knott had that grit. A.J. Klein had the relentlessness and attitude that any coach would want in a star linebacker. No. 47 ended his career with 342 tackles, while averaging 8.17 per game over his senior season.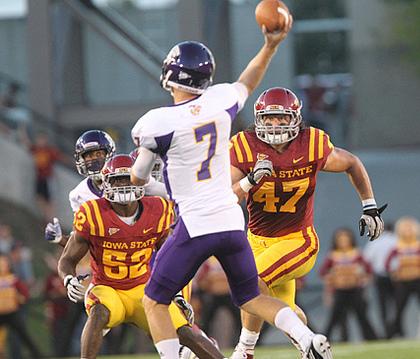 Royce White – Despite recent happenings in the life of Royce White, nobody can take away what he was at Iowa State. That's an all-time great on the hardwood. In his one and only season playing as a Cyclone, White led Iowa State in five statistical categories (13.4 PPG, 9.3 RPG, 170 assists, 32 blocks and 40 steals). He'll best be remembered for his thunderous dunks in the 2012 NCAA Tournament in a win over UConn while losing to the eventual National Champion Kentucky.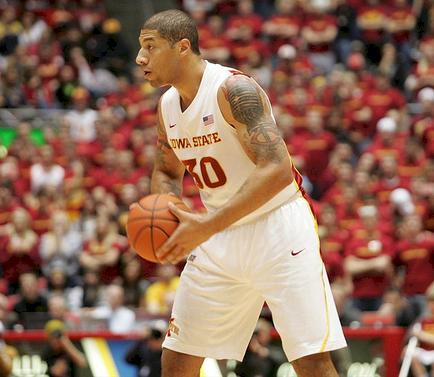 Fred Hoiberg – When you consider the program that Fred Hoiberg inherited in Ames, the fact that "The Mayor" led the Cyclones to the NCAA Tournament in his second year as head coach is truly remarkable. 
Bill Fennelly – He should be a candidate every year. Fennelly, who is currently in the middle of his 18th season at Iowa State, overcame throat cancer in 2012. He coached without a voice for the majority of the season but that's the thing – he continued to coach without any excuses. Fennelly's team responded by going to its sixth straight NCAA Tournament.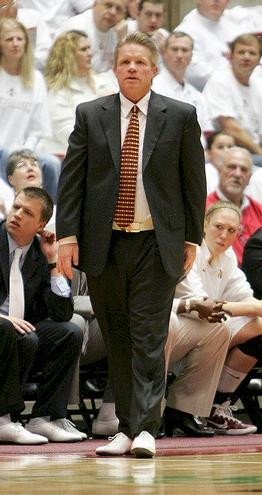 Betsy Saina – She became the third individual national cross country champion in Iowa State history in November, by covering 6,000-meters in 19:27.10 (which defeated 253 runners). That's a National Champion there folks, who deserves a strong look for Cyclone of the Year.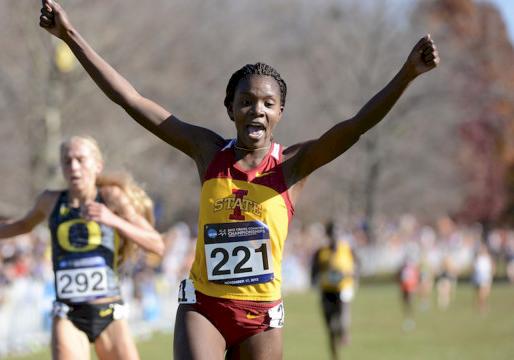 Jake Varner – We got from at National Champion to an Olympic Champion. Varner, who joins a list of six Cyclones to win Olympic gold in wrestling, defeated Ukraine's Valeri Andriitesev in London this August.