Oct 28, 2017; Ames, IA, USA; Iowa State Cyclones head coach Matt Campbell talks to his team before the TCU Horned Frogs at Jack Trice Stadium. Mandatory Credit: Reese Strickland-USA TODAY Sports
Spring football starts on March 19 for Iowa State. Matt Campbell has some work to do on filling out his staff for the 2018 season.
Campbell confirmed to Cyclone Fanatic on Saturday morning that offensive coordinator/offensive line coach Tom Manning has accepted a position with the NFL's Indianapolis Colts. Manning will be the tight ends coach under Frank Reich, who was hired by Indy earlier this winter.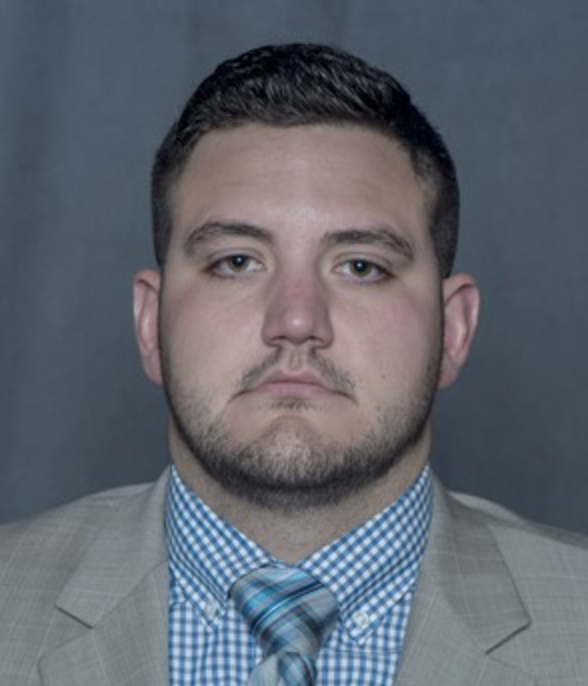 So what's next for Iowa State?
First things first, there is already a great in-house candidate to replace Manning's offensive line post.
Jeff Myers, a current graduate assistant, has been with the staff in that role  for two seasons already and has a long history with Campbell. Like Campbell, Myers is a Massillon, Ohio native. Under Campbell, Myers was a three-year starter on the offensive line at Toledo (2012-2014) and was a team captain in 2014.
Myers has served as Manning's pupil as an offensive line coach a year ago so this fit would be seamless when it comes to working with that position group. From terminology to technique, the transition would be minimal for a young, but talented group of linemen that Iowa State already has in house.
As far as the coordinator spot…
With it being so close to the spring season, I fully anticipate that Campbell himself will handle much of that load in the coming weeks. Behind the scenes, Campbell has always been heavily involved with Iowa State's offense. While an assistant at Toledo, Campbell served as the offensive coordinator and offensive line coach at the same time so this is far from foreign territory.
Campbell is all about culture and building from within, so I would be shocked if he goes too far outside of his circle to when it comes to making an OC hire. Having said that, it is far from a guarantee that the next Cyclone play-caller will come from within.
One in-house candidate who could possibly get a look is Alex Golesh, the current tight ends coach and recruiting coordinator. Golesh doesn't have any play-calling experience but is a loyal "Campbell guy" and fits perfectly with the culture. He has been very involved in the offensive game plan over the last two years.
An outside-the-program candidate … Let's go with Brian Wright, who is currently the offensive coordinator and quarterbacks coach at Toledo. Wright was the offensive coordinator under current Iowa State defensive coordinator Jon Heacock during his time as the head coach at Youngstown State (2005-2009).