Jamie Pollard is always challenging boundaries. That's why nobody should have been surprised when upon opening this piece published by CBS Sports veteran columnist Dennis Dodd, Iowa State's athletics director was front and center with one matter-of-fact quote after another.
The conversation is about transfer reform and along with Baylor, Iowa State is front and center pushing for change. Specific changes located within this document – when can be read here – include: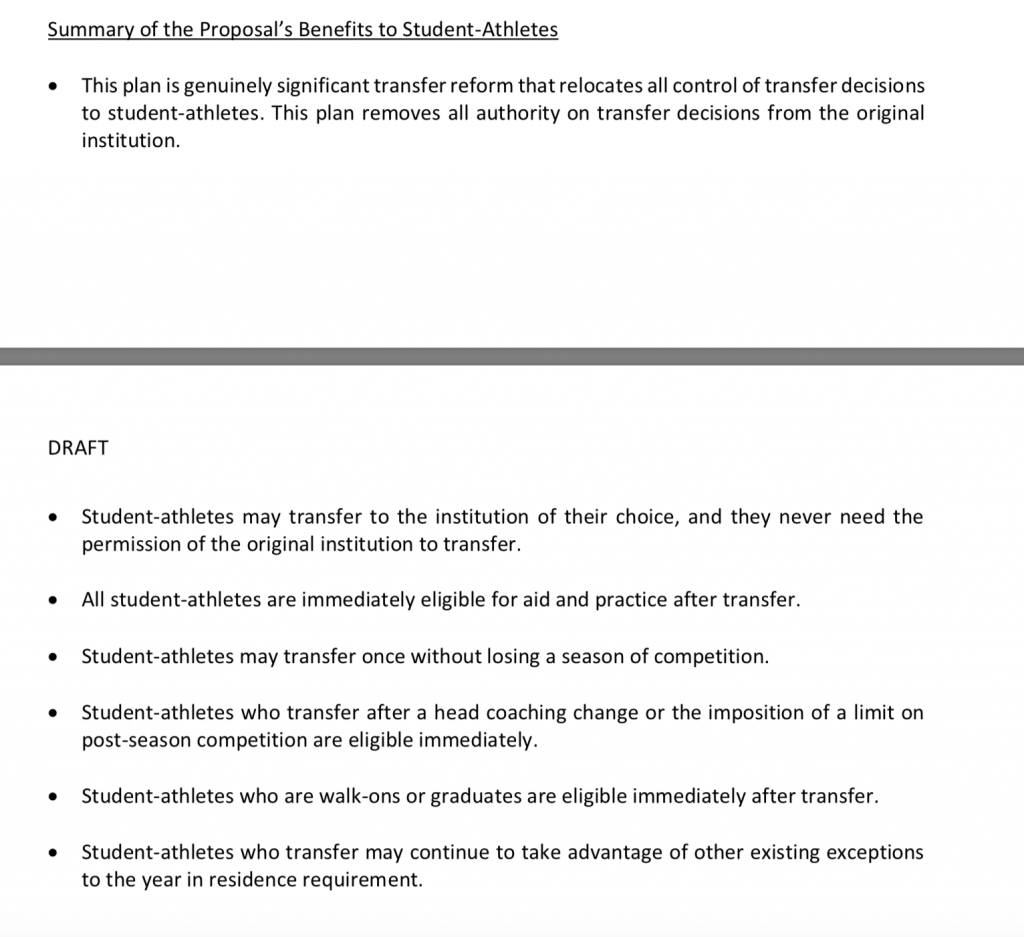 Iowa State Faculty Athletics Representative Tim Day is listed as one of the two authors of the document.
"The NCAA bylaws governing student-athlete transfer are in need of reform," its opening reads. "The present system favors the original institution over student-athletes in a number of ways. The original institution has control over the schools with which student-athletes may discuss athletically-related financial aid and those at which they might be eligible for competition immediately. Head coaches move from institution to institution freely, while student-athletes cannot, even when sanctions unrelated to the student-athletes' conduct prevent them from competing for a championship. The present system treats student-athletes differently depending on their sport."
The big one here: After a coaching change – for any reason – a player can transfer and immediately participate at another school the next year without losing a year of eligibility.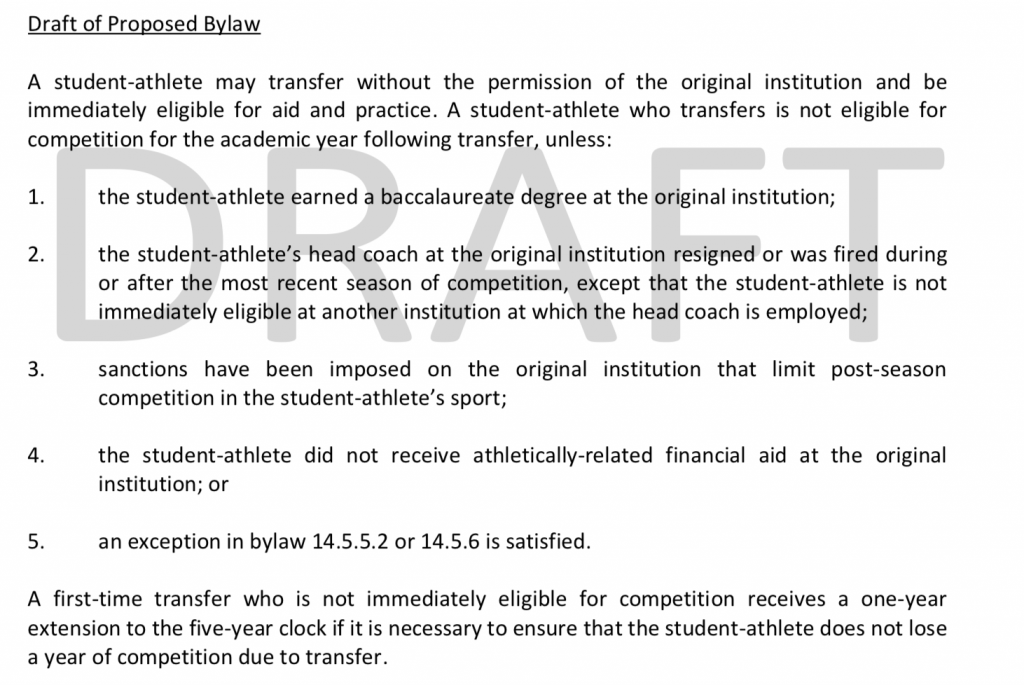 It is still very early in this process but if ever adopted, this would completely change college sports as we know them.