The Iowa State football coaching staff has been looking to add another linebacker to their class of 2017 after former commit Breydon Boyd and the program parted ways a couple weeks ago. Their plan with that linebacker spot might be starting to come togther.
Three-star, Tampa, Florida native, and son of NFL Hall of Famer Derrick Brooks, Decalon Brooks has picked up an offer from the Cyclones.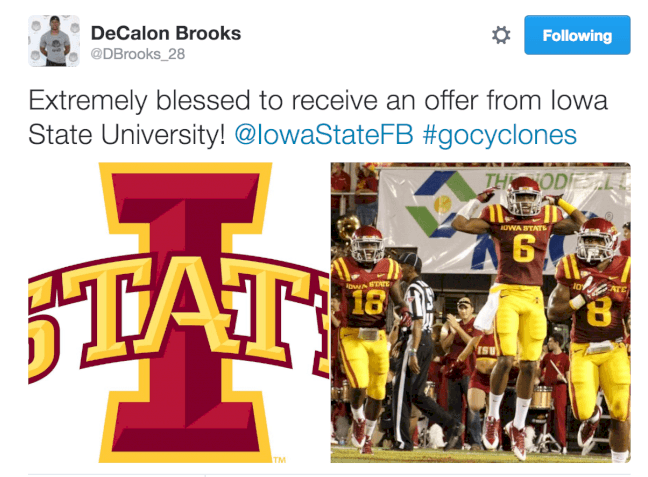 The 5-foot-10-inch, 195 pound, prospect is rated as the No. 50 linebacker in the class by Scout.com already has offers from Lousiville, Rutgers, South Florida and, his Dad's alma mater, Florida State.