The 2016 Iowa State football season is slowly creeping upon us.
You Fanatics know the big names for Iowa State. But what about the studs for the teams the Cyclones will play?
Here is a list of the 12 best players – one player from each team – that Iowa State will play against this year.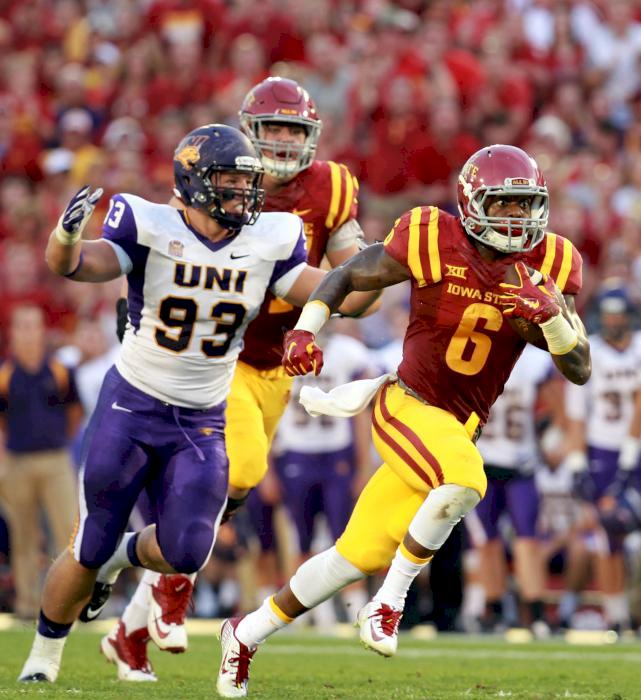 UNI- Karter Schult, DL 
He started all 14 games last year for the Panthers on his way to earning second-team All-FCS recognition. The senior defensive lineman recorded 82 tackles, 23 tackles for loss (UNI's single season record) and 15 sacks. The dude just gets to the quarterback.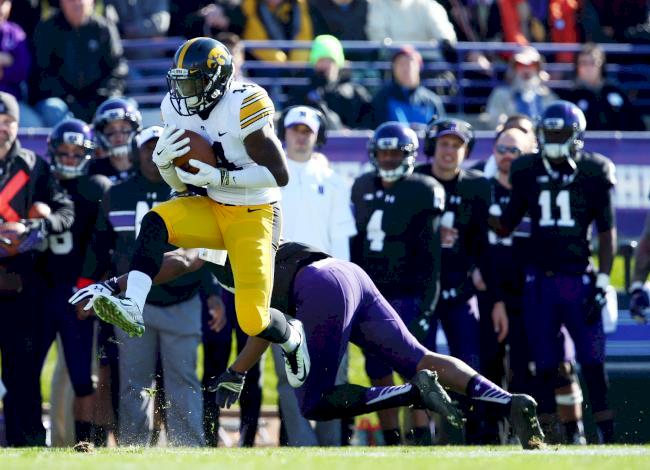 Iowa – Desmond King, CB
King is fresh off of winning the Jim Thorpe Award, which is given to the best defensive back in the country. If he is the best player at his certain position, he must be the best player on this Hawkeye roster. Right?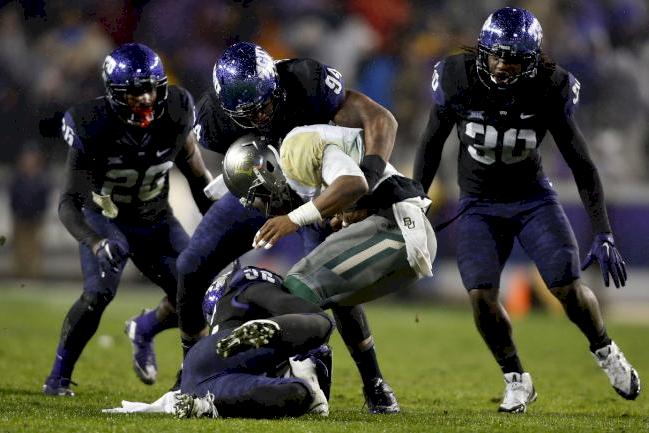 TCU – Josh Carraway, DE
The senior is the lone returnee from the All-Big 12's first defensive team. Carraway started all 13 games last year for the Horned Frogs where he recorded nine sacks (which was good for third in the Big 12 last season).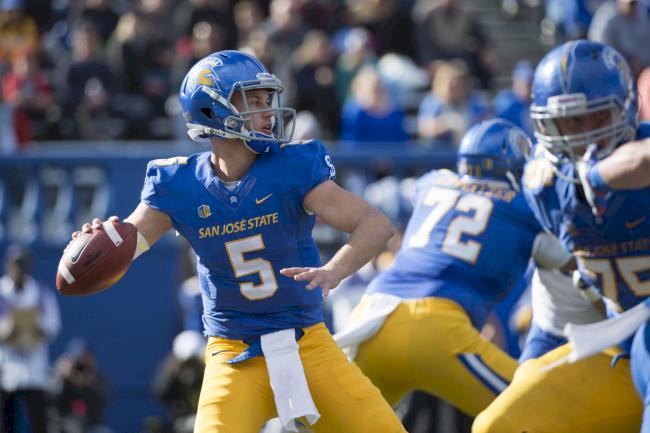 San Jose State- Kenny Potter, QB
Helped led the Spartans to their first bowl game since 2012, which they won. Completed 64.7-percent of his passes for 1,984 yards and 15 touchdowns in 10 games.
Baylor – Shock Linwood, RB
Linwood was one of the top running backs in the Big 12 after rushing for 1,329 yards and 10 touchdowns in 2015. He once again should be one of the top running backs in the country.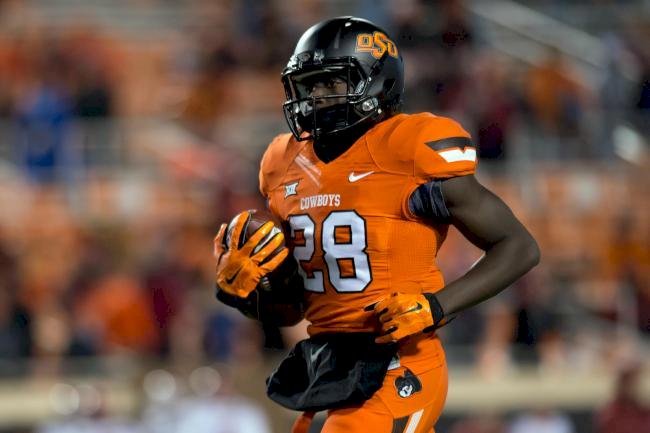 Oklahoma State – James Washington, WR
Washington, the leading returning receiver in the Big 12, recorded 1,087 yards and 10 touchdowns last season. The Big 12 will see a lot of Washington this year once again due to Oklahoma State's pass heavy offense.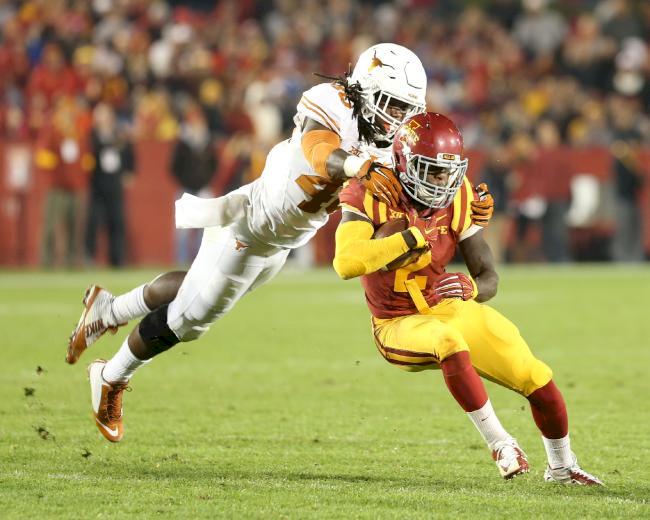 Texas – Malik Jefferson, LB
He was the Longhorns second leading tackler with 61 as a freshman last year. Jefferson also tallied seven tackles for loss and 2.5 sacks on his way to earning Freshman All-American honors. Jefferson is expected to pass rush more in 2016.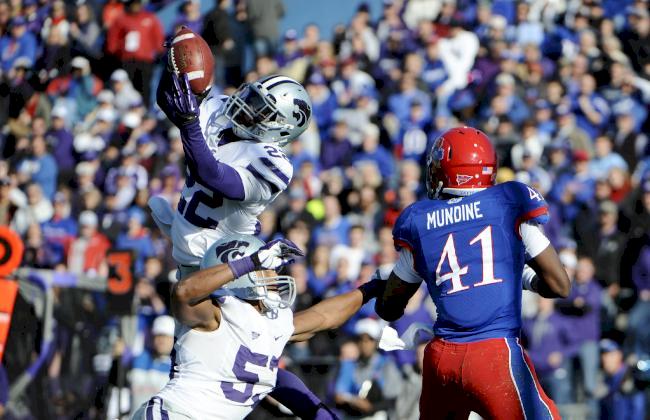 Kansas State – Dante Barnett, S
Missed the 2015 season due to injury but returns for his fifth year in Manhattan. He is the quarterback of the Wildcat defense and is on the Lott Impact Trophy preseason watch list, which is given to college football's best defensive player on and off the field.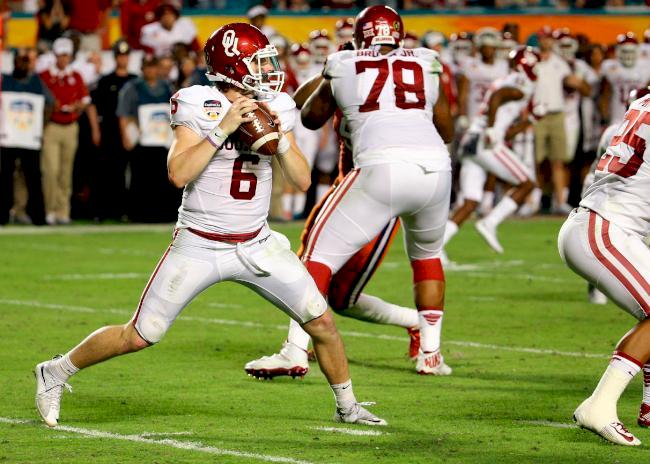 Oklahoma – Baker Mayfield, QB
One of the top Heisman Trophy contenders entering the 2016 season. Enough said.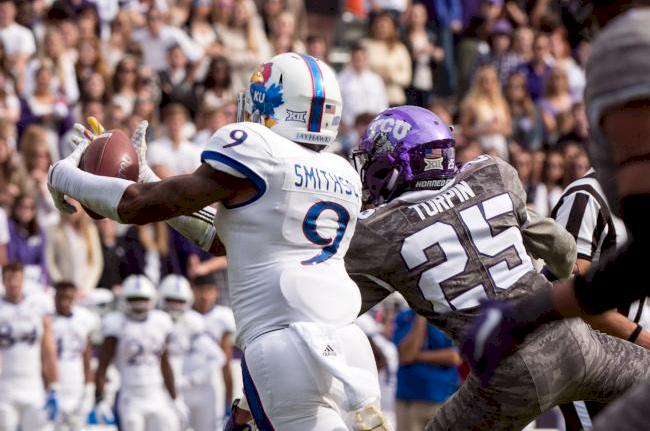 Kansas – Fish Smithson, S
Fish plays more like a land shark for this Jayhawk defense. Last season, Smithson totaled 111 tackles and led the Big 12 in tackles per game with an average of 10.1.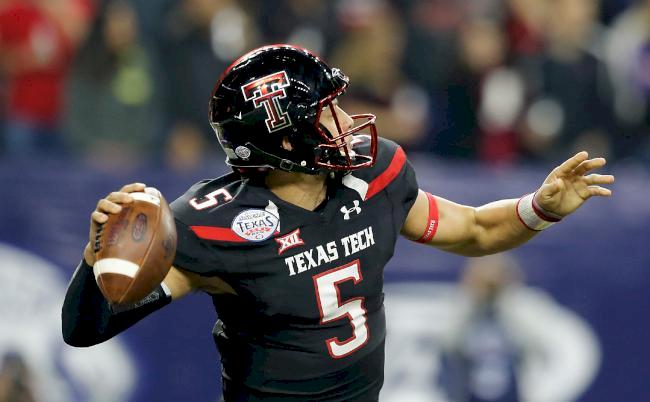 Texas Tech – Patrick Mahomes, QB
Mahomes is the definition of a gun-slinger. He completed 63.5-percent of his passes for 4,653 yards and 36 touchdowns in his first season as starter for the Red Raiders. He could possibly throw for 5,000 yards in this Tech offense in 2016.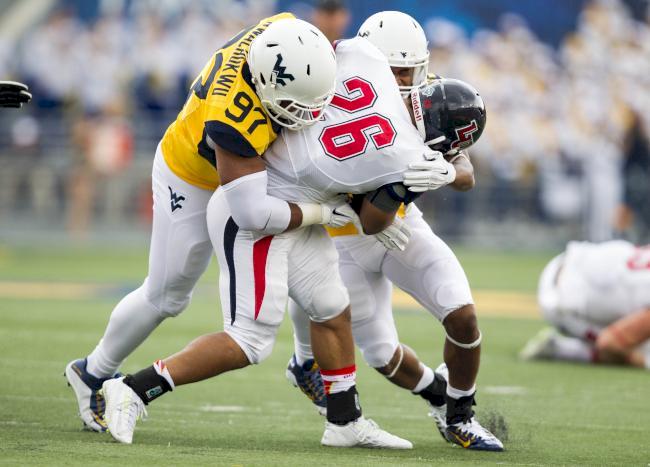 West Virginia – Noble Nwachukwu, DE
Was fifth in the Big 12 in sacks, with 8.5 last year. Nwachukwu should be a force in the trenches once again this upcoming season.