After undergoing two hip surgeries last fall, Hallice Cooke was cleared to participate in full-speed basketball activities on Tuesday. 
Travis Hines from the Ames Tribune first reported the news. 
Shortly after, Cooke tweeted the following: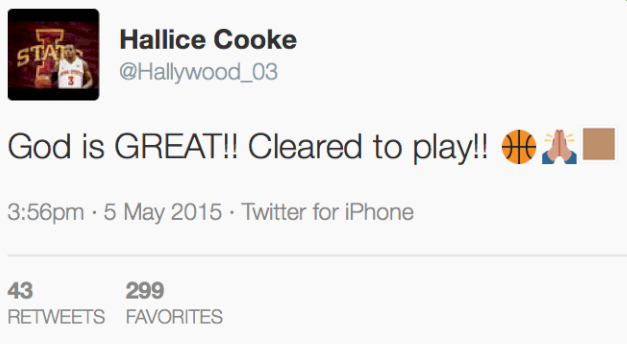 Cooke averaged 8.2 points, 2.6 rebounds and 2.5 assists per game as a freshman during the 2013-14 season at Oregon State. He was a 45.6 percent 3-point shooter as well.