Time and time again, Paul Rhoads has stated that had Kamari Cotton-Moya not torn his Achilles Tendon the August before his rookie season, the free safety would have played as a true freshman at Iowa State.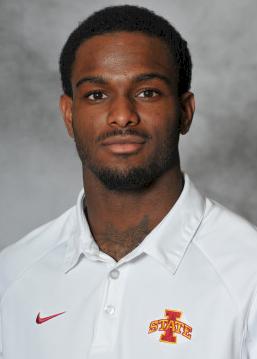 As a redshirt freshman, Cotton-Moya led Iowa State's subpar defense with 77 tackles in 2014 and named the Big 12's Defensive Freshman of the Year on Wednesday morning. In addition to the tackles, Cotton-Moya broke up eight passes this season and recovered two fumbles along the way. 
Iowa State needs a lot of help up front to be a more competitive defense in 2015 but due to talented guys like Cotton-Moya in the secondary, there is a bit of hope for this group in the not-so-distant future.