AMES — The most important position in any football program is the one that's drawn the most attention at Iowa State over the last two years. Quarterback.  
Who's in? Who's out? Who's warming up in the bullpen? If you're hanging out at CycloneFanatic.com, chances are you've asked all of the above questions and more over the last couple of seasons. Message boards and talk radio have loved the Paul Rhoads era in Ames. When it comes to quarterbacks, there has always been something to talk about.  
Rhoads will have a couple of young ones, Sam Richardson (a redshirt sophomore to-be), Grant Rohach, (a soon-to-be redshirt freshman) and a proven veteran, Jared Barnett, (will be a junior) in his stable heading into spring football. 
You want to know why 15 extra bowl practices are so important for any program? Developing young players, specifically the quarterback position is critical during this time.
As of Sunday, the Cyclones had yet to begin preparing for their Liberty Bowl opponent, the Tulsa Golden Hurricane. Offensive coordinator/quarterbacks coach Courtney Messingham's group had been working extensively on fundamentals. 
"Keys," said Messingham. "What is my read here? What should I be keying on with this play? How do I continue to get better?"
It is time to spend important time with players who have redshirted during the regular season – specifically Rohach, a highly-touted 6-foot-1, 208-pound signal caller out of Moorpark, Calif.
"The thing that we have been able to do now is truly be able to sit down with him and watch the development snaps, which Coach Rhoads has been really good all year long as far as getting the newer guys, what we call development reps – scrimmage type of downs against each other," said Messingham.
But during the season, that one-on-one time is hard to come by with the group of redshirts. Bowl practices provide time to develop.  
"I have had a chance the last few weeks to sit down and say, 'what did you do here? Why did you do that? What is the next progression? What is the next thing that you need to understand?'"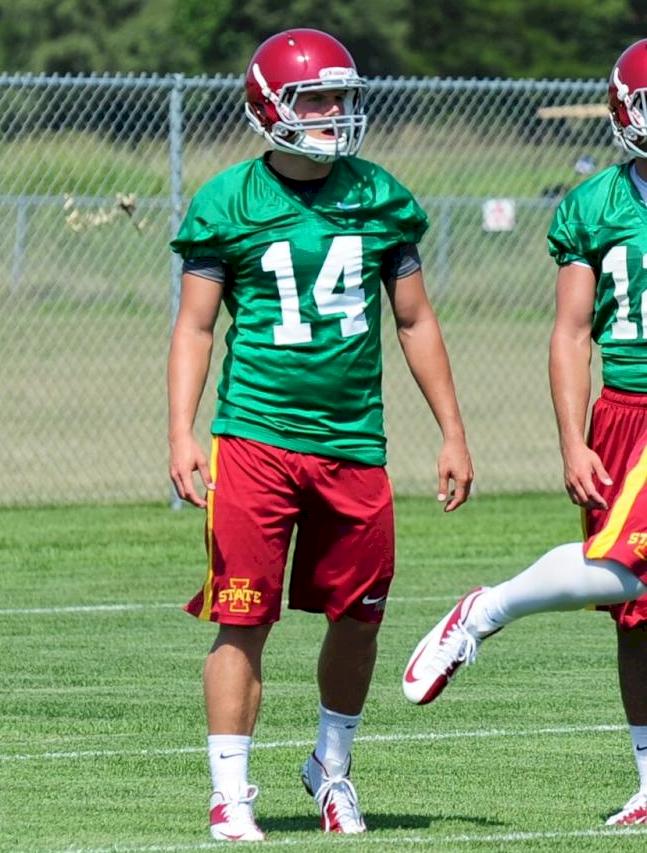 Messingham wasn't surprised when Rohach caught on quickly as a redshirt. He's a student of the game with arm strength to back it up.
"Before he even got here he was wearing me out on the telephone asking me questions," said Messingham. "Shoot we'd sit for 50 minutes at a time talking protections and route schemes and stuff on the phone. He was able to really retain a bunch before he even got here."
Messingham said that a quick release and arm strength are Rohach's strengths as a quarterback. When it comes to running the football, he's good but not great.
"A different build than say Sam is," said Messingham. "I'm the one who sometimes says that someone is an okay runner and other people give me a hard time. He runs it well enough that he is a threat. I don't think he is as fast as maybe Steele is. He's not quite as fluid as JB (Jared Barnett) as far as putting the ball in his hands. But he runs well enough to do the things that we do. That's for sure."
Looking ahead to the three quarterbacks on Iowa State's projected roster for next season, you've got three different personalities. Barnett is the charismatic leader. Richardson is more the more laid back of the three. And Rohach?
"Rohach is probably more in the fiery bulldog, catcher/third baseman mentality," said Messingham. "You'd probably say, 'you're either my leadoff hitter because you're my Lenny Dykstra or my No. 3 guy because you're a bulldog type of guy.' His personality is more of that gritty, grinder, I'm going to make a play. Get on my back and come on. If I screw it up then so be it. I want to be in the fire."
For more on Iowa State's young quarterbacks, CLICK HERE to read how Richardson has been progressing throughout the bowl practices.