By Chris Williams, CycloneFanatic.com PublisherFollow Chris on Twitter @ChrisMWilliams  
Happy springtime Cyclone Nation.
It seems like it's been years since I've written an old school mailbag column here at CycloneFanatic.com. On a scale of 1-10, how badly have you missed these fine pieces of journalism?
Don't answer that…
Iowa State is fresh off of one of the most exciting basketball seasons in history and spring football is well underway. I have to admit fanatics…I was impressed with the crop of questions that you offered up for today's mailbag.
Let's get things started with a note from Clonefan32:
Clonefan32 writes: I've seen alot of individuals with the press mention how unique of person to cover Royce White was. What was your favorite moment from covering Royce?
CW: There are so many to remember. The buzzer-beater vs. Kansas State was thrilling. His tomahawk dunk to start off the UConn game rocked the college basketball world. The triple-double against Texas A&M was eye-opening and his one field goal attempt/MVP performance in a win over Oklahoma proved how unique of a player Royce actually was.
My favorite moment though?
Two come to my mind. The first not really a moment, but a trend – Royce's demeanor during his redshirt year. Royce and his three other transfer teammates sat behind the media during home games. You just never knew what was going to come out of Royce's mouth. He'd jab at officials. He'd encourage teammates. He'd mix it up with the fans. He was hilarious. Cyclones.com missed out on a heck of an opportunity to mic Royce up during some of those games. That would have been a grand slam piece of content.
Another moment that stands out in my mind was from the first night of last summer's YMCA Capital City League. The place was packed full of Cyclone fans who were anxious to get their first look at the newbies, including White would make his league debut later that evening. Prior to arriving at the gym, I had received a tidbit that Royce's goal was to rack up double-digit assists in his game. At the time, I was thinking to myself, "How is he going to get anything out of this if he isn't playing real basketball."
At that time, I obviously didn't know Royce White.
Royce accomplished something that night that he did quite a few times during his career in Ames. He effortlessly recorded double-digit assists and most importantly, proved me wrong.
Royce White is a special, special basketball player.He's the most fascinating athlete I've ever had the opportunity to cover and I cannot wait to see what is waiting for him in the NBA.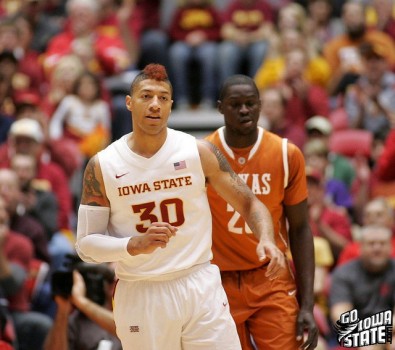 What should our expectations be this year for football? We return a lot of talent, but we also lost some great talent and experience.
CW: I think that Paul Rhoads' program is to the point now where fans should expect to go to a bowl game every season. Is that realistic? Maybe. Maybe not. But 2012 will mark year four. He's lead two of his three teams to bowl games so far and the overall talent within the program appears to be on its way up. If Iowa State made a bowl game last year without an experienced quarterback and that bear of a schedule, I think that it is safe to raise the bar a bit.
I haven't studied Iowa State's 2012 opponents enough yet to give you a specific record, but yeah, I'd say a bowl game is a very fair expectation.
WallenIzBallin writes: Who do you think will fill the 2 open basketball scholarships?
CW: Former Arizona State guard Trent Lockett is the obvious first choice. Iowa State is actively recruiting him but so are a bunch of other heavy hitters. Former UConn Husky big man Alex Oriakhi is floating around out there as well but from the sound of things, pretty much everyone who's anyone is hot on his trail. I think it is too early to even speculate really. Both of these guys will likely take multiple visits. I wouldn't be surprised if both recruitments go on for a few weeks and maybe months.
BigMan38 writes: Any chance Bubu ends up with a scholarship next year or is it pretty likely CFH will fill both by next season?
CW: Just a hunch…I think that if Iowa State adds one more player to the roster that Bubu will get the other scholarship. If there are two players out there, then he might be out of luck. Like I mentioned in the above question, it's just too early in my opinion. The college basketball season isn't even over yet. Sit tight and stay tuned…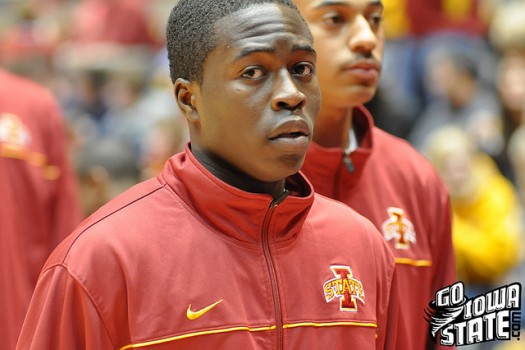 Isufan writes: In your opinion, what needs to happen for Iowa State to take "the next step" in football? Win more than 6 or 7 games? A more prestigious bowl game? Upset Oklahoma? South endzone project?
CW: I think that you can throw the south end zone project out the window. That wouldn't take the program to the next level. Even if the end zone was bowled in, it wouldn't mean a lick of Iowa State was going 3-9 every year.
Iowa State has gone 6-6 during two of Paul Rhoads' three regular seasons in Ames. Getting to seven wins in a season would be the "next step" in my opinion. That'd likely equal a better bowl game. Then you can build on that for the next year and the bar can keep raising. Becoming a championship program in football is a marathon, not a sprint.
The upsets (The Paul Rhoads Specials') have been fun over the first three years but I'm less worried about them and more concerned about consistently making bowl games, improving the talent level within the program and overall improvement from year-to-year. We've seen that through three years during Rhoads' time in Ames.
AngryPanda writes: Who you got, Cena or The Rock? Punk or Jericho? HHH or Undertaker? And finally, Bryant or Shamus? And what match are you most excited for?
CW: For those who have no clue what you are talking about, Wrestlemania will go down on Sunday!  Besides the AngryPanda and me, who else is amped up for the big show on Sunday evening?
Here's who I'm taking…
Cena, Punk, HHH and Shamus.
Those aren't necessarily the guys I'll be rooting for. It's just that I know it is fake and I'm trying to think of the best stories.
The Rock will likely disappear again after Sunday right? It'd be easier for the writers to hand him an "L" than it would for the franchise in Cena right? Maybe a heel turn for Cena? Possibly, but probably not. I'm not sure what that would do for marketing in the WWE, but it certainly would shake things up a bit.
I'm a big CM Punk guy. Love him. Jericho hasn't been back for long enough to win the title in my opinion.
The streak will come to an end in my opinion. Here's what will happen. Taker will lose and then disappear for 11 months, only to come back and challenge HHH for next year's Wrestlemania. That or somehow, some way, Shawn Michaels and HHH will begin a massive feud that goes until next March/April?
As for the Bryant/Shamus match, that's likely when I go put some more Busch Light in the cooler. I really don't give a damn.
It's setting up to be a pretty sweet card though. I can't wait!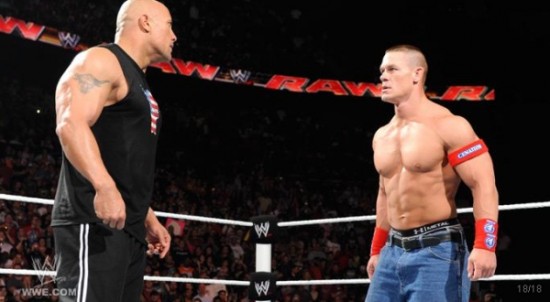 ISUser writes: Any thoughts on Frank Martin leaving for South Carolina? What candidates might K-State go after?
CW: From an Iowa State perspective, it's great. Martin is the real deal and as long as he was in Manhattan, Kansas State was going to be a factor to win Big 12 championships.
From a Big 12 perspective, it sucks. The league just got a LOT less interesting.
I often joke around about how Martin scares me to death and warned people to never look him in the eye. Those were jokes though. From what I know of him, Frank Martin is a good guy and the Big 12 lost a good one.