By Chris Williams, CycloneFanatic.com PublisherFollow Chris on Twitter @ChrisMWilliams
Tis' the season, is it not?
For a diehard football fanatic, other than the actual games themselves, nothing beats training camp.
Every day there's a new story.
The hottest name coming out of training camp 2011 is….Oni Omoile?
That's right.
Omoile moved from the offensive line to defensive tackle last Friday. On that very day, Paul Rhoads told us that this could be temporary, or permanent depending on how things went.
Here's more proof to take Rhoads seriously in the future.
On Monday evening, the Iowa State football program announced that Omoile is moving back to offense.
CLICK HERE to view offensive line coach Bill Bliel's comments from after Monday's practice.
— That wasn't the only roster move that was made yesterday. Another freshman, Ja'Quarius Daniels, moved from quarterback to wide receiver. Daniels is listed at 6-foot-3, 225-pounds. This move shouldn't have surprised anybody. We saw this coming from 14-miles away.
MORE CAMP NOTES/LINKS:
*** More on Omoile's situation from Bobby La Gesse of the Ames Tribune.
*** On Sunday night, defensive coordinator Wally Burnham told media members that Matt Tau'fo'ou had jumped back in front of Jeremiah George on the depth chart at middle linebacker.

*** Click here to visit Cyclones.com's training camp central page. This is pretty neat stuff. You can actually watch video from practice.
THIS BOTHERED ME: I hate calling out other sports writers, but I couldn't help myself on Twitter yesterday. Jeff Borzello of CBSSports.com, threw out this blog post regarding Royce White, after reading THIS COLUMN by Marc Hansen of the Des Moines Register.
If haven't read Hansen's piece, he references ONE friend of his who claims that White will be the greatest Cyclone of all-time when his career is over in Ames. One, anonymous guy thinks this. So Borzello goes on to write a blog that essentially painted the entire Iowa State fan base as a bunch of unrealistic crazy people, based off of this one random man who Marc Hansen happened to have breakfast with.
Can I get a COME ON MAN?
My job is to oversea the operations of Iowa State's largest fan site. I can honestly sit here today and write that I've never seen or heard anybody reference Royce White as the future best player in program history. Are expectations high? Absolutely. Too high? Probably. But that is a ridiculous claim to make. It doesn't come close to representing Iowa State's fan base as a whole.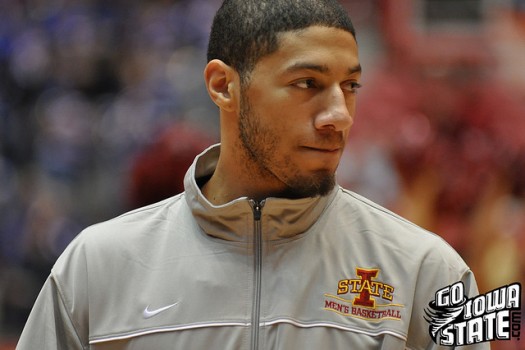 LONGHORN NETWORK: A quick note to most – Quit freaking out. It seems like something new comes out about this ESPN/Texas Longhorn Network every single day. I was once enamored with this story. Now, it annoys the heck out of me.
To put many of your fears and worries to bed, I encourage you all to read this piece on the topic, written by Kristi Dosh.
=== LINKS GALORE ===
*** I posted this last night. In case you didn't see it, Negus Webster-Chan is back on Iowa State's 2012 basketball recruiting radar.
*** ESPN.com's Big 12 blogger, David Ubben, gives his take on Iowa State's quarterback situation. Ubben calls Jerome Tiller the "safe bet."
*** All reports coming out of Columbia seem to be glowing about Gary Pinkel's new quarterback James Franklin. Here's an example from Harry Plumer.
*** Another Missouri link, this time courtesy of the Kansas City Star's Mike DeArmond. This one is on Gary Pinkel's situation at running back, that will look a little bit different in 2011.
*** Fran McCaffrey picked up a verbal commitment yesterday in South Sioux City's Mike Gessell. For the hundredth time, Iowa State was not recruiting him under Fred Hoiberg.
*** Here's a rather depressing look at the upcoming football season from Rivals.com.
*** "Ten reasons to embrace college football after a year of scandal," from SI.com's Stewart Mandel.