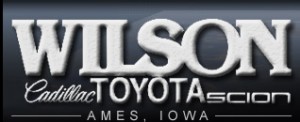 By Chris Williams, CycloneFanatic.com Publisher
If you watch one installment of Talkin' with Tron all football season long, this is the one you need to check out.
Inside you'll find:
– An opportunity to help Ames' Girls and Boys Club with flood relief.
– Who my co-host is going to be for our CycloneFanatic.com Football Pregame Show, brought to you by Wilson Toyota of Ames.
– Why my head could get shaved in mid-September.
Check it out!