Mar 19, 2016; Denver , CO, USA; Iowa State Cyclones forward Georges Niang (31) looks for an outlet pass against Arkansas Little Rock Trojans forward Mareik Isom (14) in second half action of Iowa State vs Arkansas Little Rock during the second round of the 2016 NCAA Tournament at Pepsi Center. Mandatory Credit: Ron Chenoy-USA TODAY Sports
There is something magical and timeless about the NCAA Tournament.
Every year in March, it captivates the sports world, and every year it reliably delivers. When your school is square in the middle of it, there is nothing better as a sports fan.
For the sixth time, respectively, the Iowa State men's and women's basketball teams have made the Sweet 16 and it never gets old.
Like many of you, some of my earliest and best memories growing up involved Iowa State athletics and specifically Iowa State Basketball.
Some remember experiences based on the music of the era, people they met or trips they went on, for some reason, Cyclone athletics has always been my marker of time.
In first grade, I recall watching the selection show and being pumped that Iowa State was selected as one of the final teams for the 1992 NCAA Tournament.
I immediately invaded my parents' computer paper drawer and plastered my own, haphazard, hand-drawn brackets, and taped them up on my bedroom wall, next to my Christian Okoye poster.
I was sure Iowa State could get by the seventh seed Charlotte because I had never heard of Charlotte. But Kentucky in the next round seemed impossible. Jamal Mashburn was just too good.
When 1997 rolled around, I was starting to wonder if I'd ever see the Cyclones in the Sweet 16.
I had heard about the run in 1986 and upset of Michigan with Jeff Hornacek and Jeff Grayer, but that seemed like ancient history to me, like 8-tracks or smoking in airplanes.
That year my dad bought tickets to the  NCAA Tournament at Kemper arena in Kansas City for our Spring Break trip, hoping Iowa State would be sent there because the Cyclones began the year in the top ten and had high hopes.
It was my first time being at an NCAA Tournament, but Iowa State was instead shipped to Detroit because of a disappointing stretch during conference play.
Bobby Jackson and Minnesota were fun to watch, but it couldn't compare to hanging out in our room at the Embassy Suites as Klay Edwards made a hook shot to upset the three-seed Cincinnati.
I celebrated by drinking a few too many Surge colas and swimming at the hotel pool.
By 2000, I was a freshman in high school and was not interested in any Spring Break trips. Cyclone basketball had consumed my life.
I picked attending a home game against Nebraska over the Waukee winter formal. Don't talk to me, the game is on and I'm listening to Pete and Eric.
There was no team that could get in the way of Fizer and Tinsley. Johnson, Nurse and Horton were too tough. Bring on Auburn, UCLA, Michigan State. It didn't matter.
My teenage confidence was reckless; Iowa State's destruction of UCLA in the Sweet 16 with its seven NBA players only added to my assuredness.
This is Iowa State's time, they are really going to do this, Iowa State was a national champion contender with the best coach in the country and would be set up for years.
The calamity in Auburn Hills against Tom Izzo and Michigan State remains my worst memory of high school, a double foul, are you kidding me?!
After shattering a remote control and refusing to come out of my room the rest of the weekend, I was reassured by the fact Tinsley and company would get back to the Sweet 16 next year.
There was no next year. Well, there was, but we still don't talk about that.
It would be 14 years until the Iowa State men made its next Sweet 16.
I had spent four great years at Iowa State (although Iowa State only made one NCAA Tournament in that time), worked in the NBA for the Orlando Magic and now was back in Iowa with a grown-up job and also a hobby of working in Cyclone media.
It was the best of times. I was engaged to a lovely woman and Cyclone basketball was rolling under Hoiberg and was lucky enough to help cover them with my best pal from college, Chris Williams, and his young website, Cyclone Fanatic.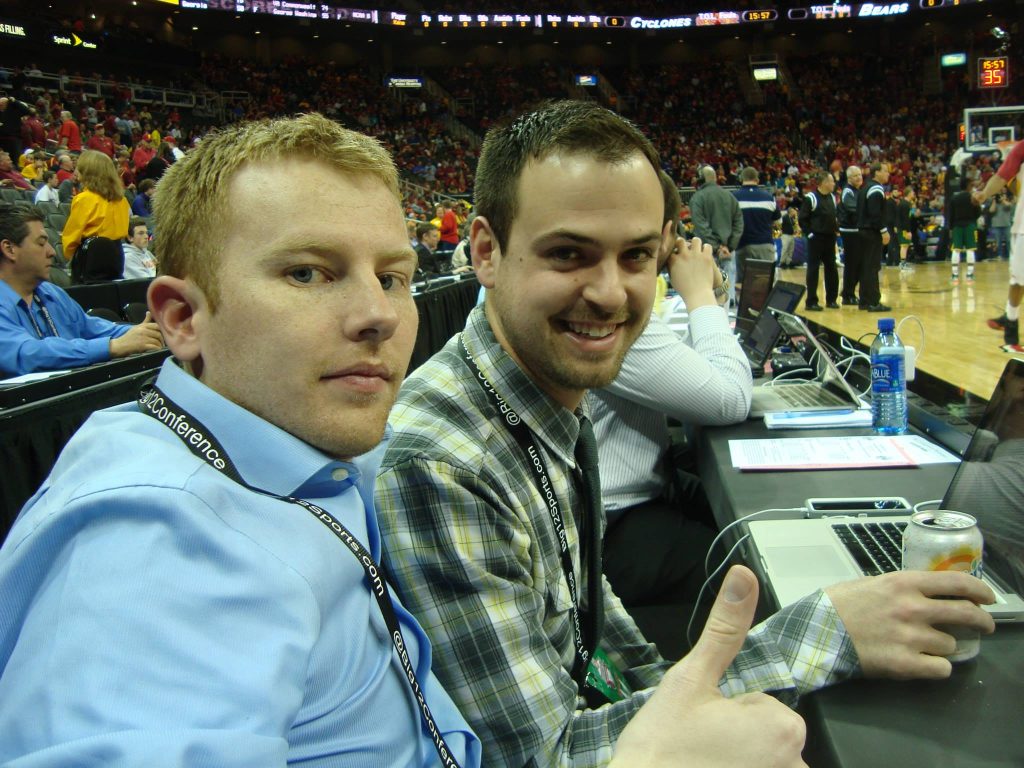 The Cyclones won the Big 12 Tournament for the first time since 2000 and I drank way too many carefree beers at the Shark bar and country bar with the mechanical bull in the Power and Light District,.
I could sleep until noon and still make it back to Des Moines in time for the Selection show. (Look at the classic Oakley's)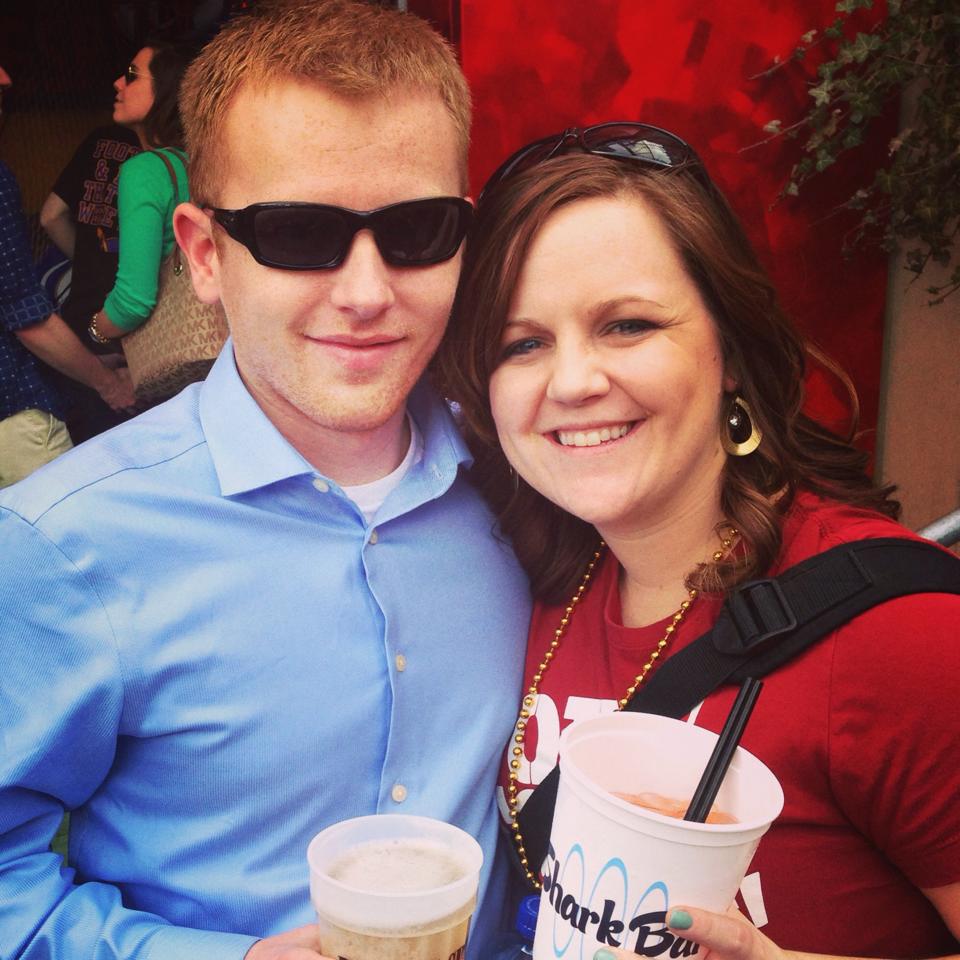 Iowa State was a chic pick to make a run to the Final Four.
The Sweet 16 seemed like destiny. Georges Niang broke a foot, Deandre Kane banked in a game-winner and Iowa State was off to NYC.
I really wanted to make the last-minute trip to see the Cyclones in Madison Square Garden, how cool was that, but responsibility beckoned, we had a wedding to pay for and a house to save for.
Next year, Iowa State would be loaded again.
Two years later and my wife and I were in Denver watching the Cyclones' special senior class beat Arkansas Little Rock to make Iowa State's fifth Sweet 16.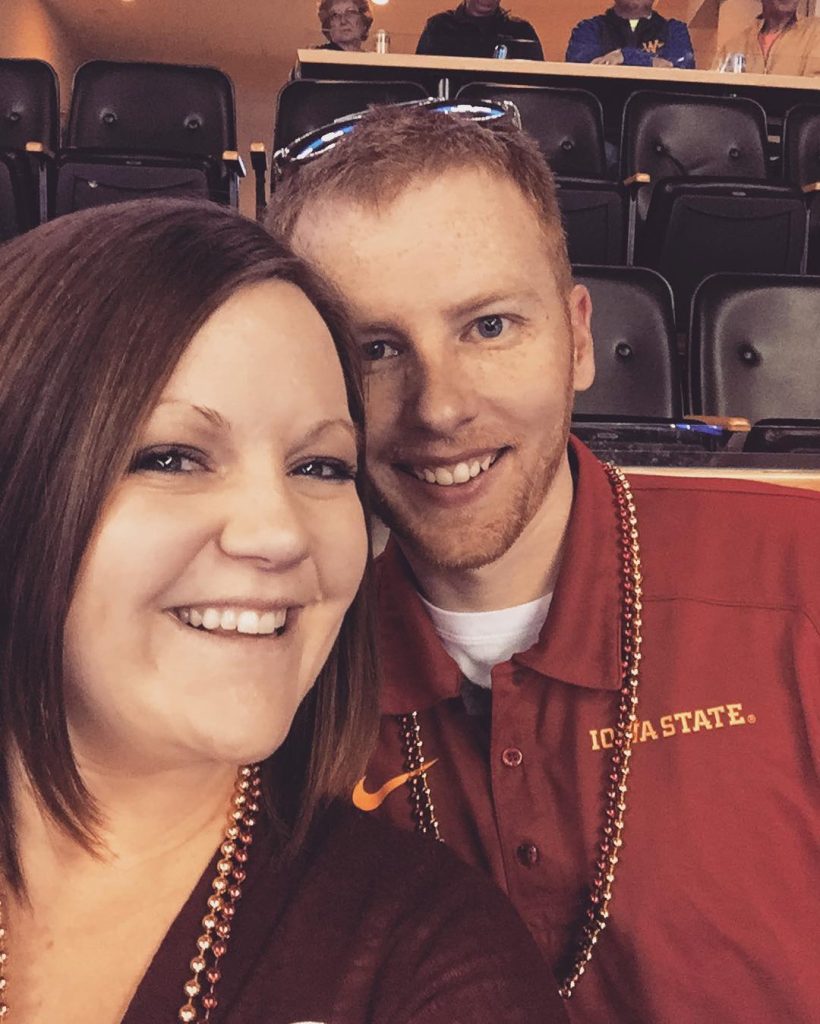 We made the trek west on a whim hoping like crazy it'd be our last trip with just the two of us as we were trying to start a family without much success and we needed a distraction.
And in the back of my mind, I was wondering if Iowa State would ever have the chance to make another Sweet 16 in the near future.
Georges Niang was a senior, after all, and Monte Morris may be going pro.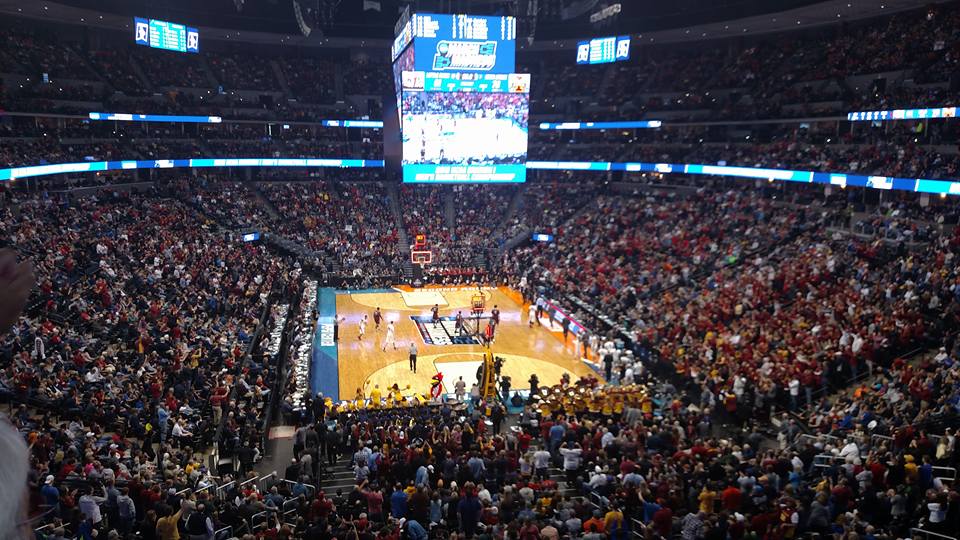 Six years later, the entire world, and our world, have changed a lot.
And Iowa State is back in the Sweet 16 for the sixth time.
This time I was able to watch Iowa State reach this Sweet 16 with my wife and our two boys. It's harder to get away to watch games in person these days.
My boys won't remember this one, but I certainly will.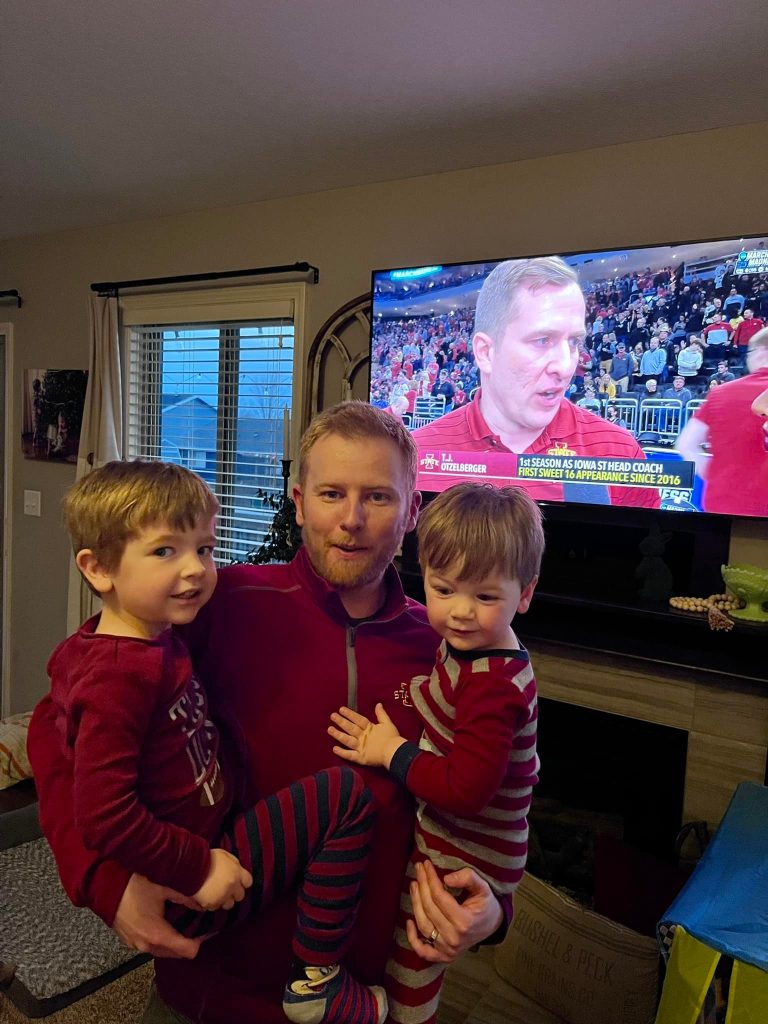 Here's hoping they, and all of us, remember many more Sweet 16s in the years to come. But life changes fast, and in so many unexpected ways, and time moves way faster than anyone wants.
Yet, nothing can change the fact that these next five days as a fan are as good as it gets. Especially so with this group of Cyclones.
The best celebration is the unplanned one.
Enjoy this Cyclone Nation, the Cyclones are in the Sweet 16.