Jul 18, 2016; Dallas, TX, USA; Big 12 commissioner Bob Bowlsby speaks to the media during the Big 12 Media Days at Omni Dallas Hotel. Mandatory Credit: Kevin Jairaj-USA TODAY Sports
For the record: I was probably going to be skeptical of any decision that the Big 12 made when it came to the topic of expansion. As I outlined in Monday Musings, it isn't because the league's presidents are all a bunch of idiots (because these are obviously very smart people).
It's because over the course of the last decade (plus), the Big 12 has been absolutely oblivious when it comes to public relations and optics. The last 18 months have been way too public and sloppier than a kiss on the cheek from grandma.
Tuesday morning on 1460 KXnO's "Morning Rush" program, Iowa State's very candid athletics director Jamie Pollard agreed.
"We made good fodder for a lot of people," a somewhat agitated Pollard said when asked about the public relations nightmare that has been a recent investigation into expansion. "I understand why people joke about it or are sarcastic about it because I probably would be too if I was on the outside. Because in the end, that's the hand we were dealt when the president of Oklahoma came out and said what he did, Commissioner Bowlsby was kind of forced into having to go through this process."
Hey-yo. That's a very real take on David Boren.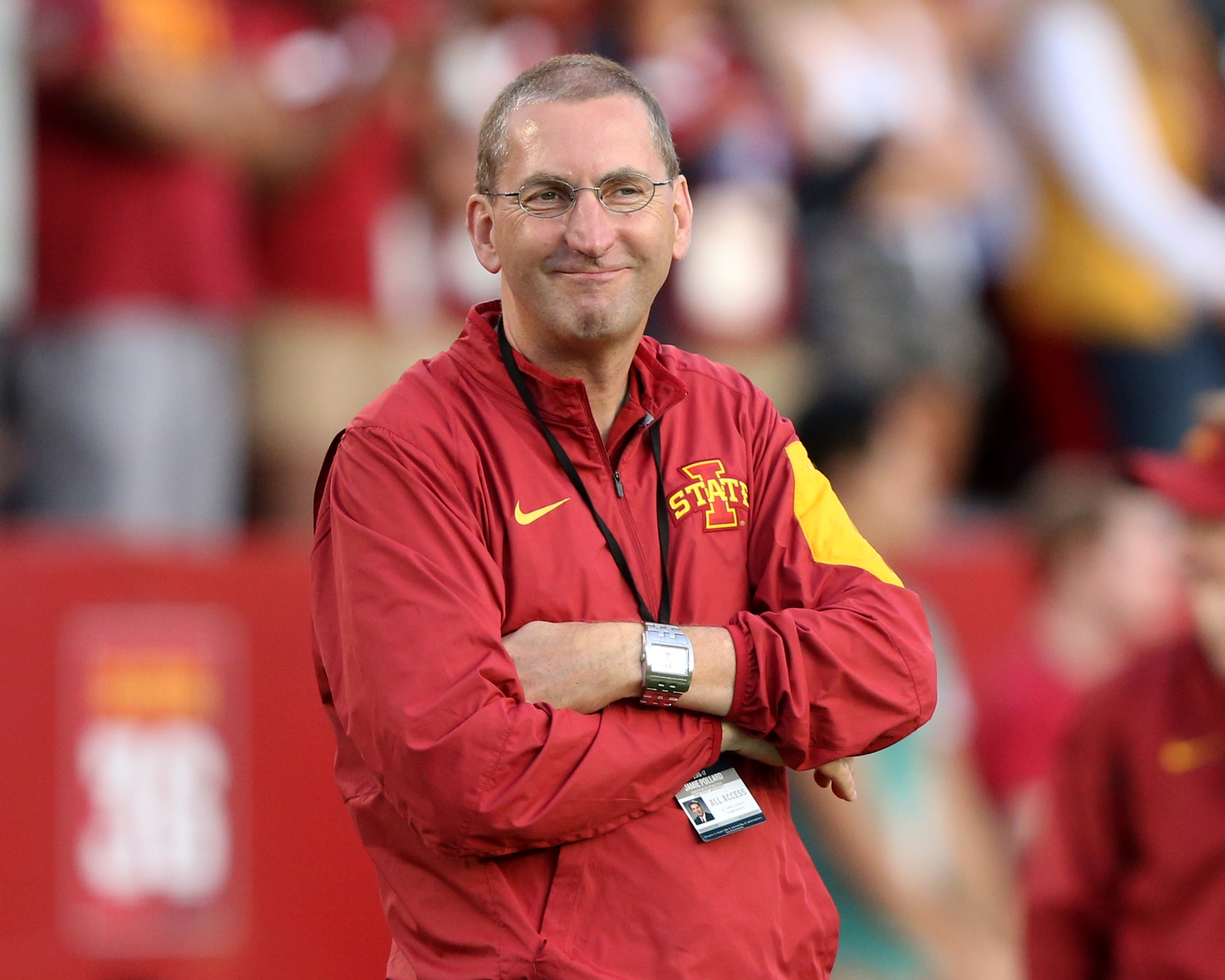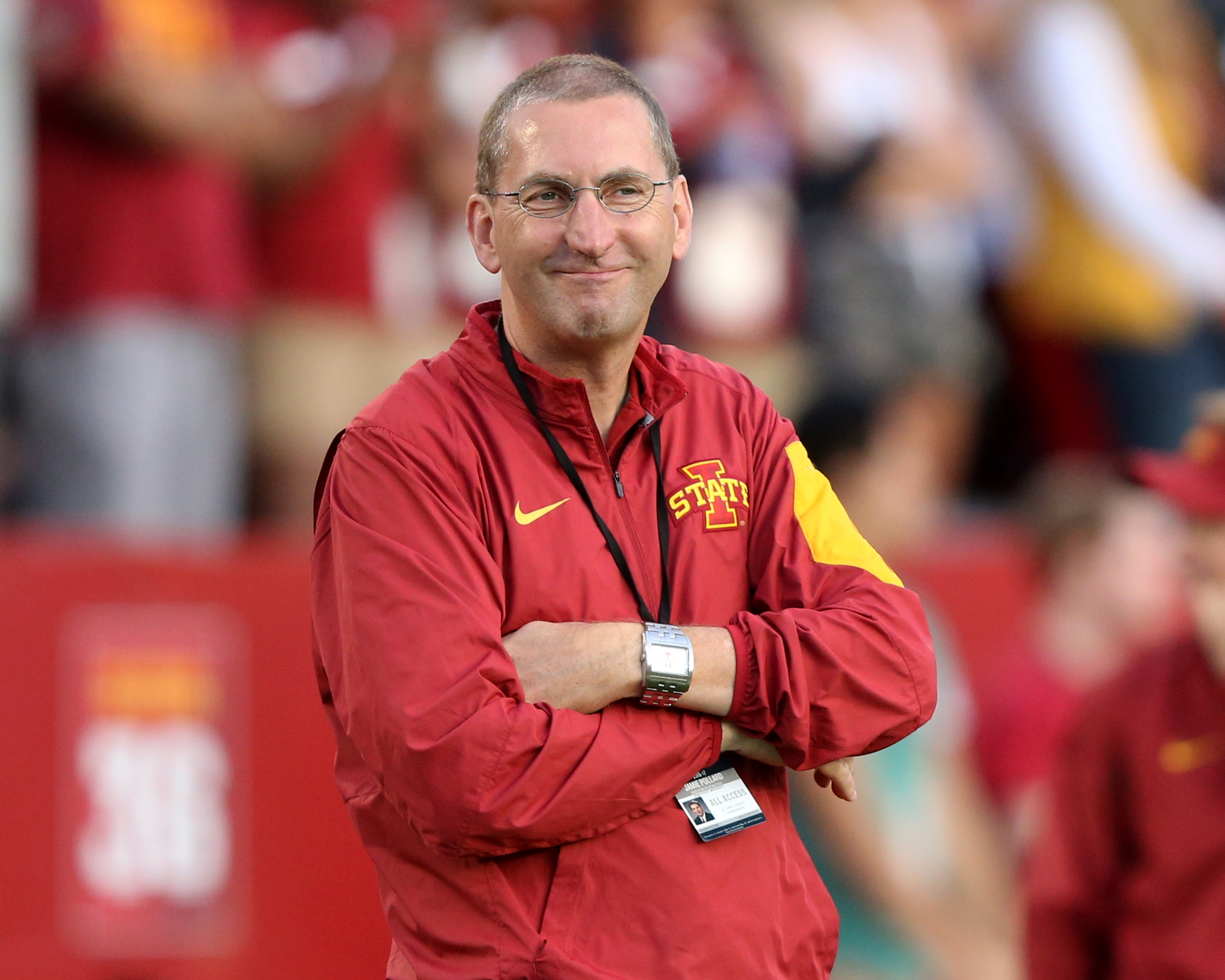 What's fascinating about Monday's decision though is how the league athletic directors have been kept at an arm's length of the expansion decision. Pollard and others have discussed how this is a "presidential decision" before, but I always assumed that was mostly talk.
It wasn't though, as Pollard declared that the league's athletics directors have always been on the same page in terms of expansion.
"I am grateful that the presidents came to the conclusion that the athletic directors have been saying for a long time," Pollard said. "It's unfortunate that it went through the public process that it did but in the end, I believe we got to the right spot in the road and that's what is important."
Important need-to-knows
This is where things get very interesting, complicated and why I can now understand what the Big 12 is thinking.
— Important: The Big 12's current Grant of Rights and television contract are due to expire in eight years.
— The Big 12 is going to get paid by its television partners to not expand. According to a source, we will likely hear about this in the near future. Keep in mind that the league has already announced that it will stage a championship football game beginning in 2017, which will likely be a part of ongoing discussions with television partners. Revenue for Big 12 schools is about to grow – I believe somewhat drastically because of yesterday's decision.
— In July, the ACC recently extended its Grant of Rights through 2036. That is what launched the Big 12's most recent look at expansion. One thing that doesn't get reported very often though is that the ACC's television money is not set to grow from now until 2036. Unlike what the Big 12 currently has, the ACC's new deal does not escalate by the year, which means that particular league is of the belief that the television industry is going to continue to decline.
It was a gamble by the ACC, who is set to launch its ACC Network with ESPN in 2019.
Only time will tell if they are winners are losers here.
It is known though that for the next eight years at least, the Big 12 will be in front of the ACC when it comes to per school revenue.
When comparing the two leagues though, the question is what happens to the Big 12's situation after 2024?
The extended Grant of Rights gives the ACC added much-needed security, but not necessarily more money.
— The Big Ten's already massive television deal will hit the marketplace in five years and the Pac-12's in seven.
What the Big 12 is banking on…
It's simple: New technology and new forms of revenue.
While television networks (ESPN in particular) are hemorrhaging money by the day, check out recent stock prices for companies like Apple, Amazon, Netflix and others.
The tech sector is booming.
By growing its revenue by not expanding (choosing to not put the current pro-rata clause into action and being paid for that), the Big 12 is banking that over the next eight years, other players get into "the game" and television money still grows in the future.
It is a hope that the television rights bubble does not burst but indeed grows due to new marketplace competition.
"What we do know is in the last couple of years, the television industry has completely changed because of the new technology and the cord cutting," Pollard said. "Eight years from now I will be 60 and have been at Iowa State for 20 years. Eight years is a friggin' lifetime."
Essentially, the Big 12 believes it has a better chance to land a big deal with a company like Apple or Netflix with 10 members as opposed to 12, 14 or 16.
And it is stupid to write off massive brands like ESPN and FOX too. Those are huge brands and a turnaround with how they generate revenue is still very possible.
What about Texas and Oklahoma?
This is ultimately what the long-term future of the Big 12 comes down to: Do Texas and Oklahoma want to be in the Big 12? 
"When I hear people say Texas and Oklahoma this, I laugh because I'm in the room and that isn't the case," Pollard said. "The Big 12 exists because we have Texas and Oklahoma in the room. If we take Texas and Oklahoma out of the room, we are in the Mountain West Conference and we are going to get $3 million."
That's a massive but very real quote for Iowa State fans to digest.
Pollard followed that up with an analogy…
"It would be like somebody saying, 'We don't want Georges Niang on our team because he takes too many shots. Okay. We can take Georges Niang off of our team and let's see how good we would have been the last couple of years. We have two star players whether people want to like that or not – Texas and Oklahoma. I am glad to be on a team that has two great players and we benefit from being on that team. We can go play on a weaker team and be the star but then everybody will be saying, 'How do you get us in one of those Power 5 conferences Mr. AD?'"
Pollard is refreshingly saying publicly what we have all known for years – that Texas and Oklahoma call the shots in this league and will continue to do so long into the future.
"I want what is best for Iowa State, which is to be in a Power 5 conference. The best way for Iowa State to be in a Power 5 conference is for the Big 12 to be healthy, strong and fit. When I sit in a room with a group of athletic directors who believe that 10 is the best model, I'm going to go with that 10."
And…
"I have people who say that Texas and Oklahoma are going to bolt, well if Texas and Oklahoma don't want us to add any members, I guarantee you that if we add members and forced it on them, they would bolt. That's a part of this process that people aren't thinking about. Make sure whatever move you make doesn't change what you can do in the future."
Texas was against expansion from day one. Oklahoma's David Boren – the man who started this all with his "psychologically disadvantaged" quote – has been all over the map but now seems to have cooled on the topic, along with his board of regents.
Final thought
"I miss the old Big 8."
I get this a lot from Cyclone fans and frankly, I agree. But I also remember when I began attending Iowa State's Greenlee School of Journalism in 2003 and dreamt of writing for a newspaper someday. For what it's worth, Twitter and Facebook didn't exist back then.
The game has changed and these days, we live in an "evolve or die" type of world.
The newspaper industry has had to evolve in order to stay alive.
When it comes to increasing revenue in the future, when you take a hard look at the current television industry, college athletics and sports leagues of all kinds might have to do the same.
For the sake of Iowa State, I hope and pray that's what is going on here with the Big 12.
Perhaps the laughing stock of Power 5 conferences is attempting to evolve.
Perhaps in the future, the Big 12 will be a pioneer of sorts as this world transitions into the new era of how fans view sports.
Oklahoma and Texas have to want to though and the Big 12's not very risky gamble has to eventually pay off.
As is always the case when it comes to the realignment scene, stay tuned and hope for the best.